Welcome to America the Beautiful, your private tour of the largest wine producing states: California, New York, Oregon and Washington. With all 50 states producing great, affordable wine, U.S. wineries are enjoying record sales and harvests to the delight of vintage-savvy and price-conscious consumers. With you in mind, here's our must-read guide to the newest trends and best selections in California.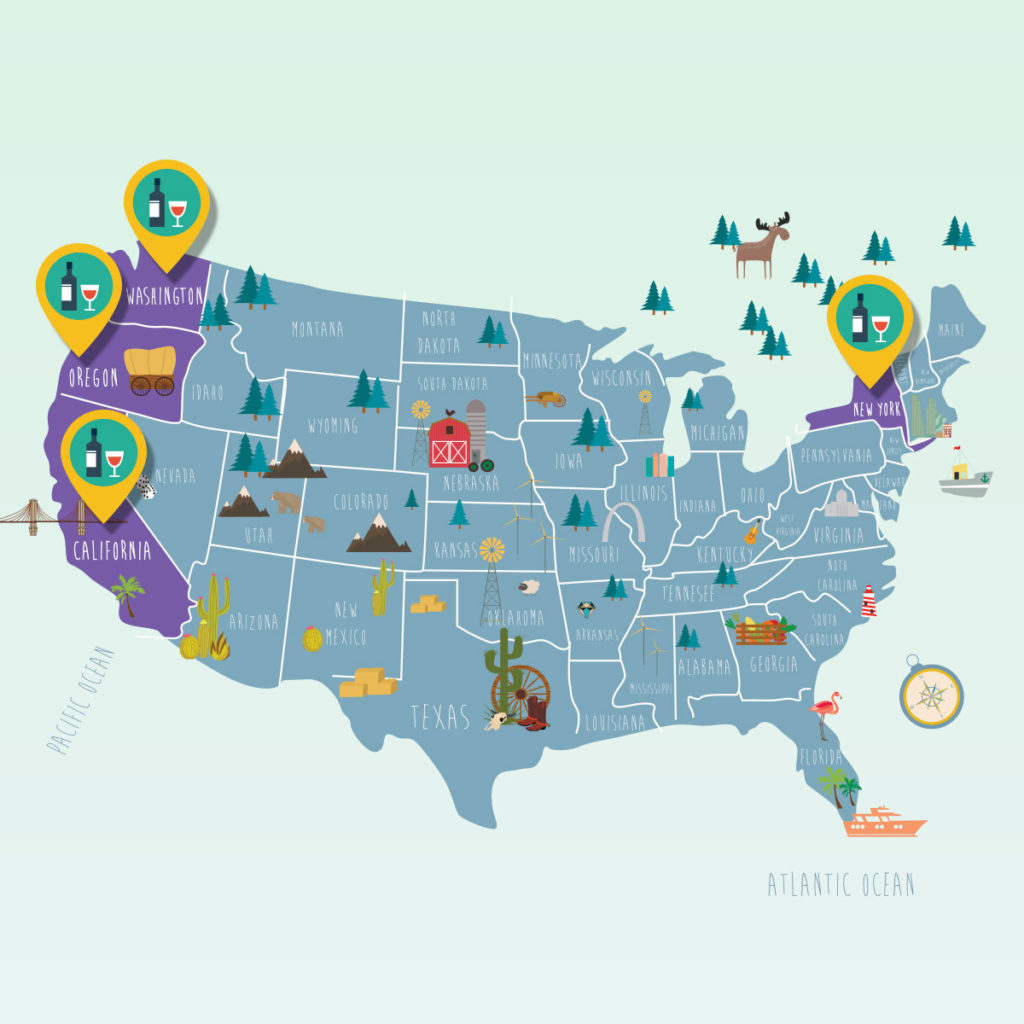 California is America's most well-known wine making region. Its mild, moderate climate and ever-expanding circle of vintner expertise is home to a world-class winemaking culture with roots in the 19th century.  With 2016 described as a near-perfect growing season, in part thanks to the welcomed rains that balanced out years of drought, growers across the state reported bountiful, fresh fruit yields promising outstanding vintages.
Sunny Sonoma County is the largest wine producer in Northern California, with 17 distinct appellations, more than 50 types of grapes and 60,000 acres of vineyards. Sonoma's long, dry, warm days and cool nights laced with Pacific Ocean breezes produce daily temperature swings as high as 40 degrees – absolutely perfect for the growing and ripening of grapes to create outstanding complexities in wines. Add in the vast variety of soil – from volcanic to loamy and everything in-between – and the results are pure magic such as exquisite Chardonnays from the Russian River Valley, outstanding Zinfandels from the warmer Dry Creek Valley and famed Merlots from the bucolic Alexander Valley.
Napa Valley's flagship varietals are its lush, elegant Cabernet Sauvignons. These bold reds have been increasingly tweaked to a smooth finish to accommodate the rise in demand for food-friendly wines in menu pairings. Big, jammy Napa Cabs with deep plummy accents and 15 percent alcohol levels still prevail for those who favor a traditional American red packed with the flavors of summery stone fruits. Don't miss the new vintages of this area's spicy, fruity Pinot Noirs, best-enjoyed young. Be on the lookout for Napa's new and sassy Sauvignon Blancs, emerging as exquisite best-in-class choices for those looking for a breezy libation this summer.
The expansive Central Coast graces the middle third of the California coast line, from Santa Barbara, Southern Cali's Riviera, to ocean-swept Monterrey, just south of San Francisco. What a ride, indeed, with 40 appellations and sweeping micro-climates that give rise to unique varietals and innovative blends. This is also home to many of California's hottest new wineries featuring superior, lush offerings of creative Chardonnays, hedonistic Pinot Noirs and full-bodied Syrahs. Be sure to explore the Central Coast's fabulous offerings of Sangiovese, Merlot, Zinfandel, and Cabernet Franc that are growing in fame and garnering fans.
Paso Robles, while technically part of the Central Coast, is rapidly emerging as The Wild, Wild West of the California wine industry. Half-way between Los Angeles and San Francisco, it rocks a very different vibe with a plethora of hot- and warm-client grapes that transform into excellent Syrahs, superb Grenaches, and to-die-for Mourvèdres plus smoky Cabs and zippy Zins. This rodeo, the fastest growing wine region in the entire state, will blow your mind, but not your wallet. Paso Robles wines are best in their youth, although there is an increasing inventory that will do well cellared.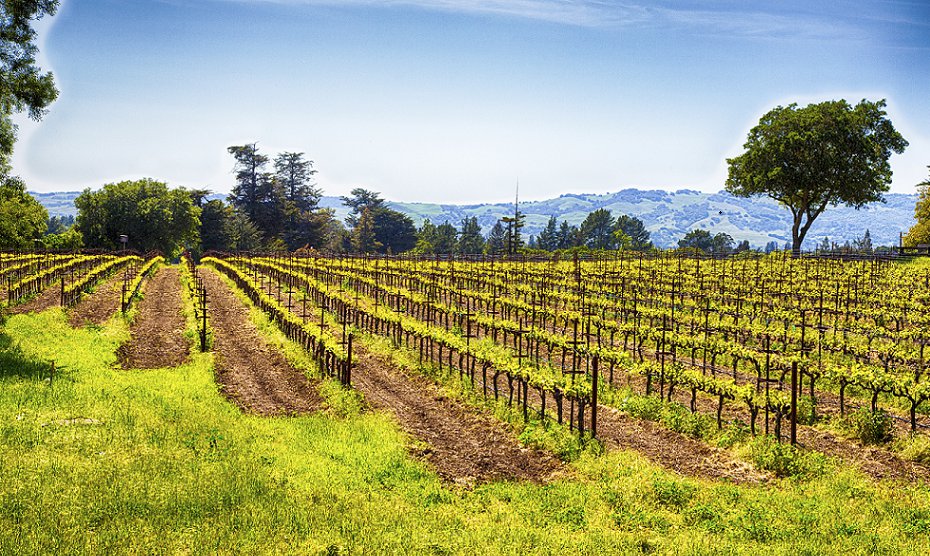 Interested in trying some of our favorite wines from California? Here are some of our picks:
Let's keep this tour going. Share your favorite wines from these four regions, and why they make your mouth dance.