Want to Connect?
Looking for a store? Want to get in touch? You've come to the right place!
Over the years, New Hampshire residents and those from surrounding states have chosen to shop for their wine and spirits at our conveniently located New Hampshire Liquor & Wine Outlet stores.
This has not happened by accident, but by design, as the State Liquor Commission aggressively pursues a strategy that provides you with the best possible value and the most pleasant shopping experience.
Our Store locator, hours of operation and additional store information can be found here.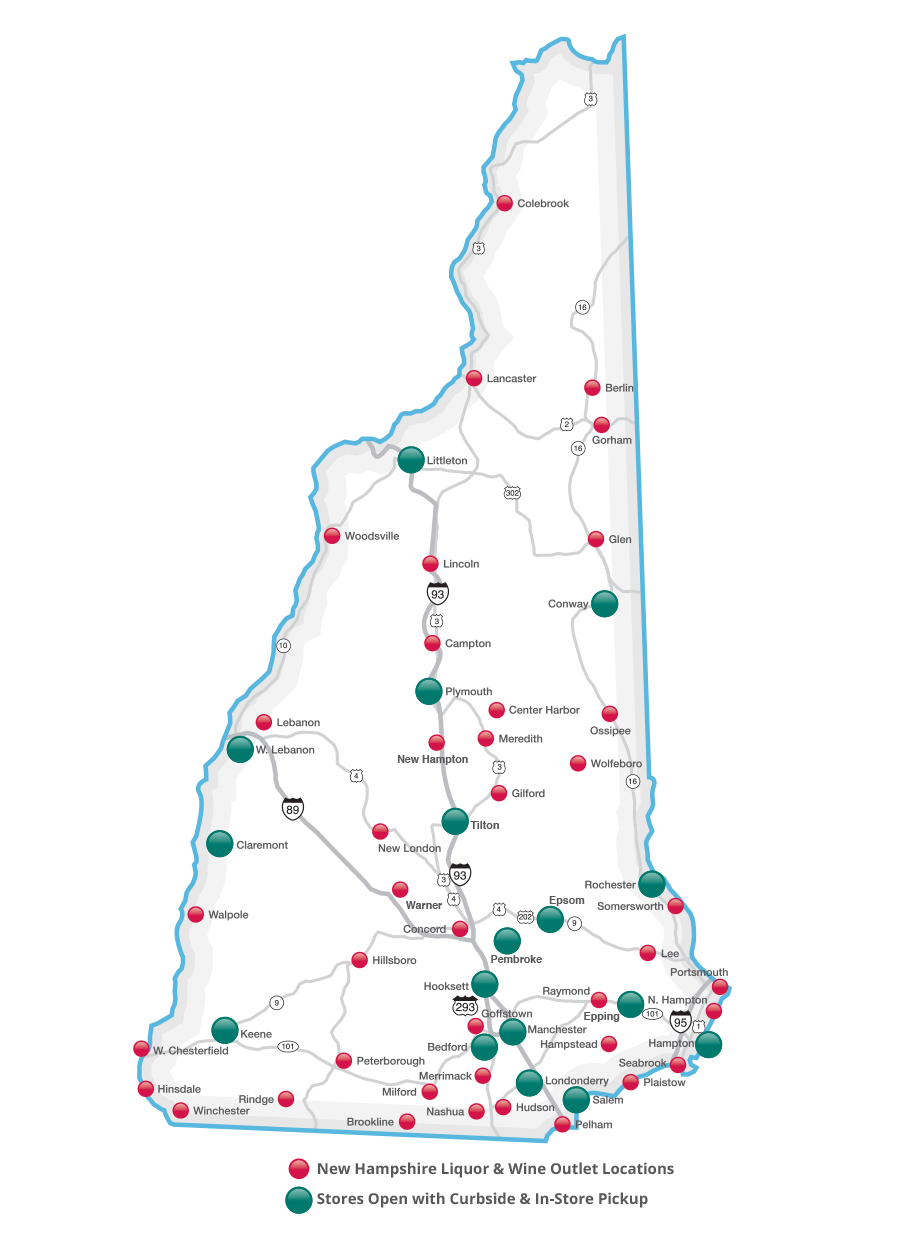 Contact Us
If you need additional assistance, please call a member of our Customer Service Team: 1-800-345-6452.