With barbeque season upon us, we tirelessly sought to find the best "spirited" barbecue sauce to share with you. One of our favorite secret ingredients? Jack Daniel's!
Southern food expert Diana Rattray's barbecue sauce recipe at AboutFood.com uses Jack Daniel's to add a spiciness that's very different from traditional recipes.
Jack Daniel's smoky notes from the charcoal mellowing give this sauce's distinct flavor that is as welcome table-side as it is on the grill. The diced (not pureed) onion makes preparation much easier, but on the grill, those chunky onions begin to caramelize and bring out even more sweetness for your grilled ribs, burgers or chicken.
Ingredients:
Jack Daniels, about 3/4 cup, or to taste
1/2 cup chopped onion
4 cloves garlic, finely chopped
2 cups ketchup
1/3 cup vinegar
3 tablespoons Worcestershire sauce
1/2 cup brown sugar, firmly packed
3/4 cup molasses
1/2 teaspoon pepper
1/2 tablespoon salt
1/4 cup tomato paste
1 teaspoon Liquid Smoke
1/2 teaspoon Tabasco sauce, or to taste
Find the step-by-step instructions for the BBQ sauce recipe at About.com.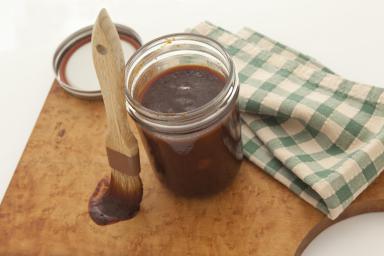 Love Jack Daniel's? Earlier this month we shared some insider knowledge with you from our friends at Jack Daniel's, Single Barrel selections and special engraving events.
Want to make this recipe even better? Try pairing your meal with Jack Daniel's Single Barrel, on sale now for $44.99, or 'share' a little 'Old Number 7' with the recipe.
As always, please enjoy responsibly. Cheers to a great grilling season!
*Jack Daniel's Single Barrel pricing is valid through August 2, 2015.