Planning your Super Bowl LVI gathering does not have to follow the common beer and nachos script; why not go upscale with a great cocktail menu and some tasteful appetizers to go along with them? Check out these simple-to-make cocktail recipes to make planning easy, and your entertaining epic. Some of the best spirits on the planet are the superstars (or players) off the field in these delicious concoctions. Imbibe with style for your Super Bowl party this year with a little help from your favorite brands.
---
The Original Moscow Mule with Spiced Chicken Wings
While a classic pairing for beer, ginger adds a nice effervescence and a hint of spice with sweetness abound to perfectly pair with these medium spicy, dry roasted, crispy wings.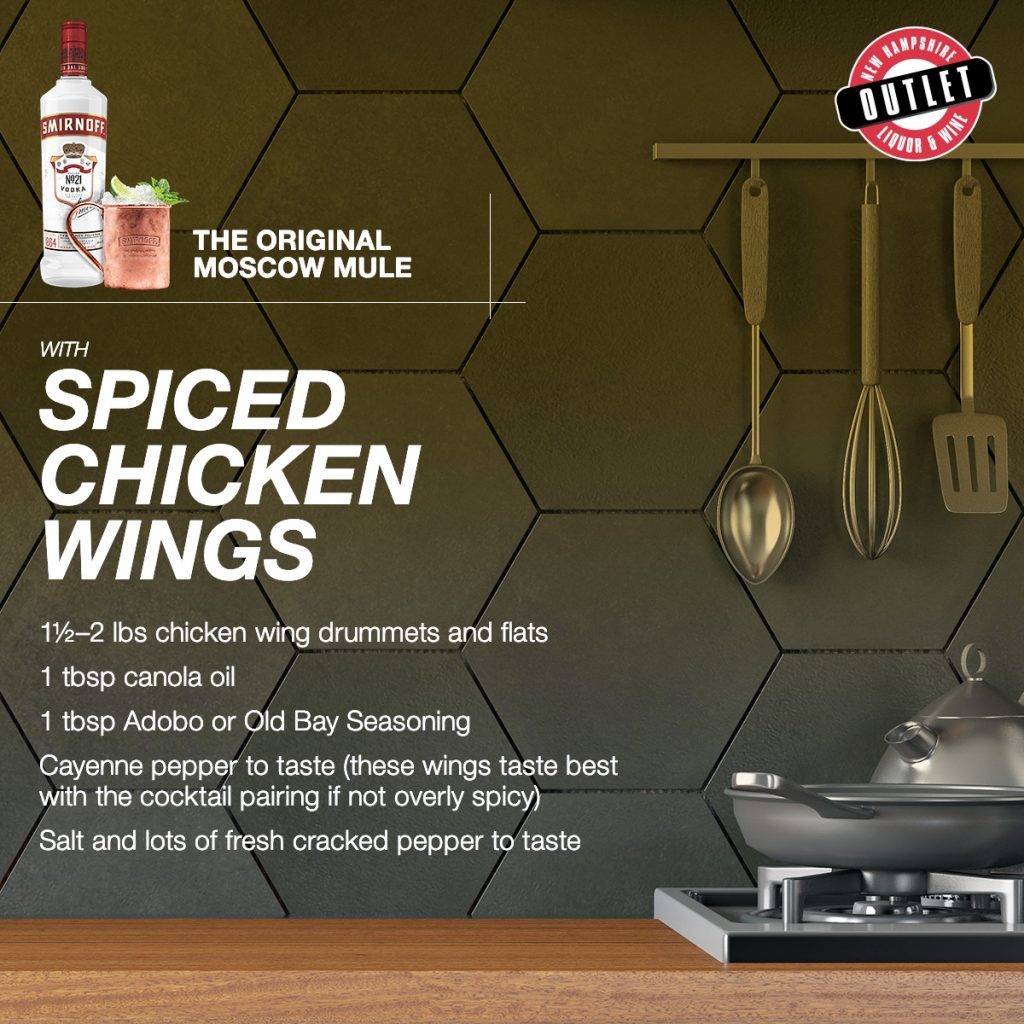 Ingredients:
1 ½ – 2 lbs chicken wing drummettes and flats
1 Tbsp canola oil
1 Tbsp Adobo or Old Bay Seasoning
Cayenne pepper to taste (these wings taste best with the cocktail pairing if not overly spicy)
Salt and lots of fresh cracked pepper to taste
Directions:
Preheat oven to 425 degrees.
Rinse wings and pat dry
Add the wings to a large bowl and lightly coat with canola oil. Season lightly with Adobo seasoning (or Old Bay Seasoning if preferred), salt, and plenty of fresh cracked black pepper. Add a small amount of cayenne pepper to taste and toss well to coat.
Place wings on a grate that fits inside of a baking sheet. Flip the wings after 20 minutes or so.
Cook for 30- 45 minutes in total until wings are lightly charred.
Serve with The Original Moscow Mule and cheer for your team!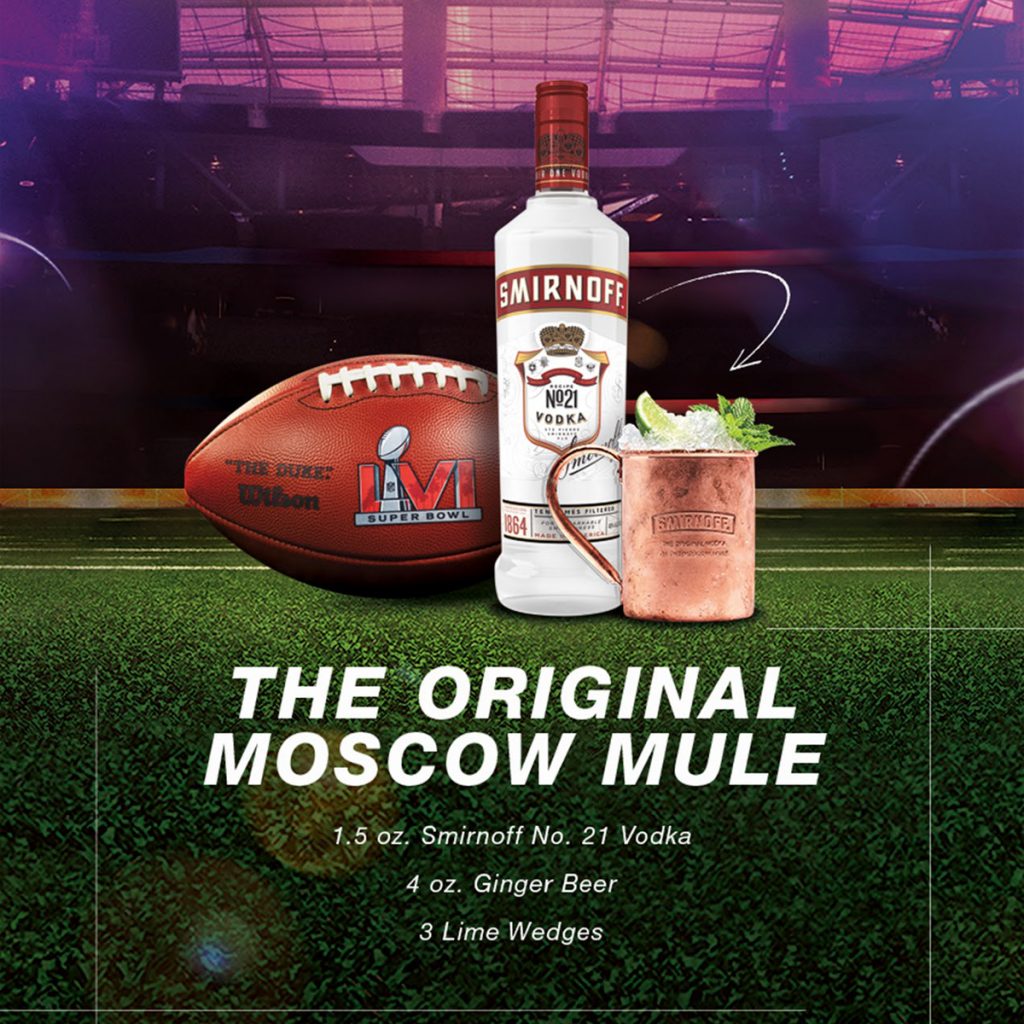 ---
Captain & Cola with Baked Spiced Nuts
Roasting nuts brings their natural oils out and adds a deeper dimension of flavor to them. Gochujang – which can be found in Asian markets or specialty food stores – adds a sweet and spicy element to the nuts. While perfectly at home on a charcuterie board, these nuts will elevate your Super Bowl party and pair well with the Captain & Cola recipe above. Go nuts!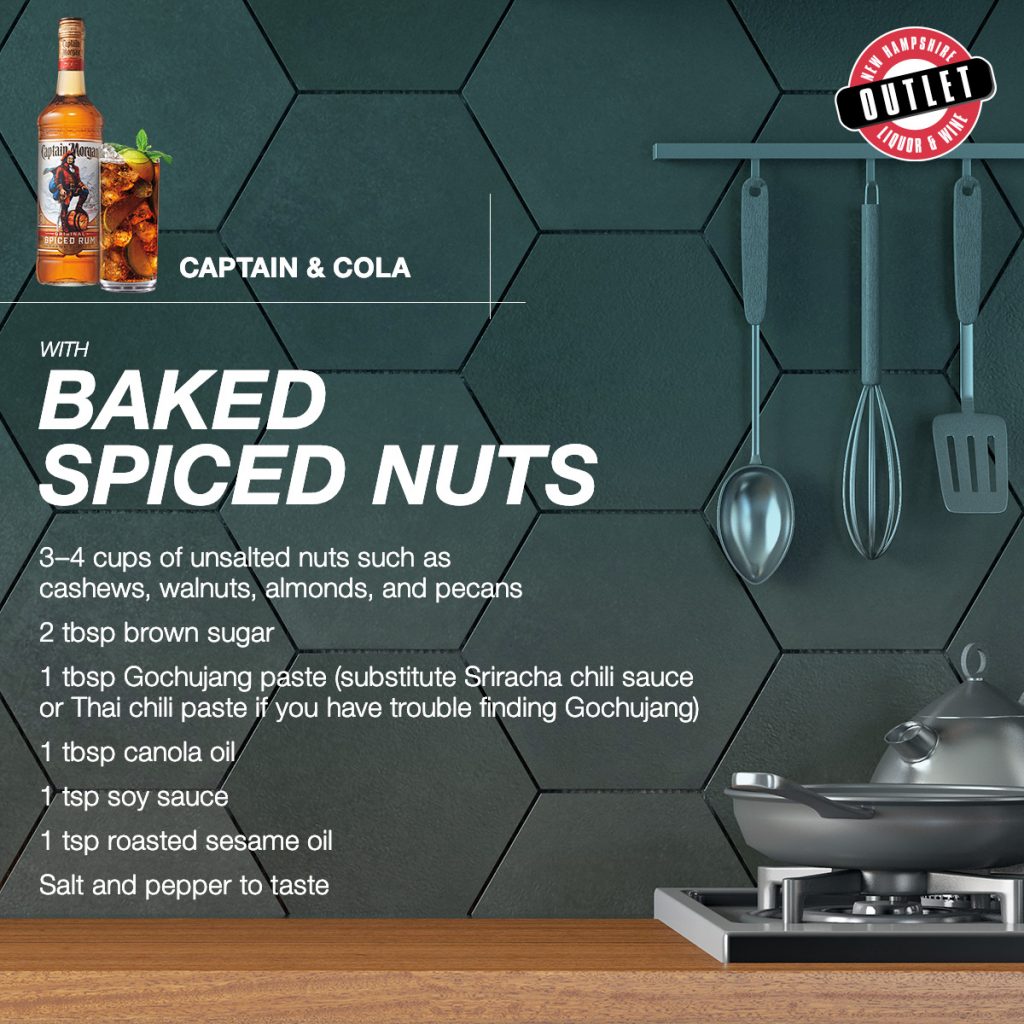 Ingredients:
3- 4 cups of unsalted nuts such as cashews, walnuts, almonds, and pecans.
2 tbsp brown sugar
1 tbsp gochujang paste (you can substitute Sriracha chili sauce or Thai chili paste if you have trouble finding Gochujang)
1 tbsp canola oil
1 tsp soy sauce
1 tsp roasted sesame oil
Salt and pepper to taste
Directions:
Preheat oven to 350 degrees
In a large mixing bowl whisk together all of the ingredients but the nuts until incorporated.
Add nuts and toss until evenly coated.
Add nuts to a baking sheet and bake for 20 minutes or so, shaking the pan halfway through.
Spread nuts on a cool baking sheet until room temperature and enjoy.
---
Gold Rush Cocktail with Prosciutto, Manchego and Quince Paste Crostini
The fresh lemon and honey in this famed cocktail pairs beautifully with the salty prosciutto and nutty Manchego, while the quince paste pulls it all together in this amazingly sweet and salty pairing.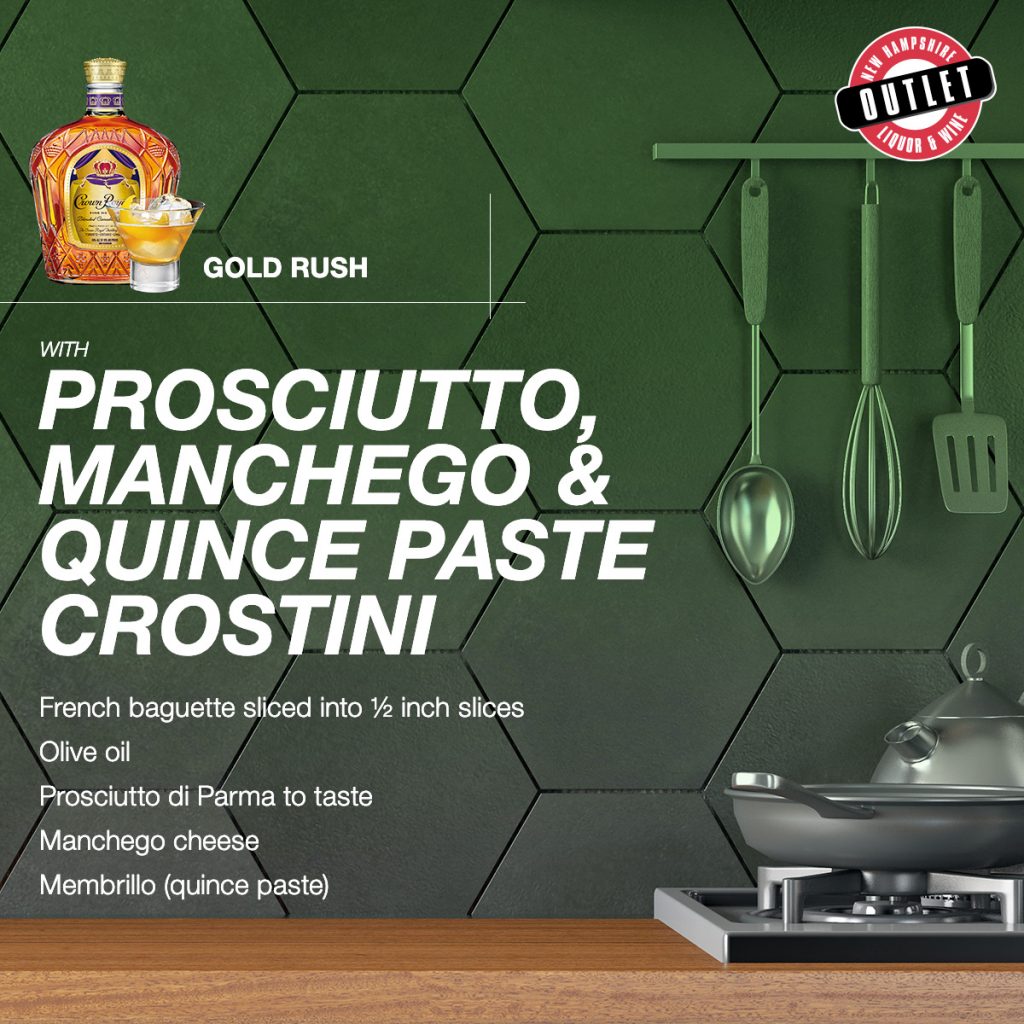 Ingredients:
French baguette sliced into ½' slices
Olive oil
Prosciutto di Parma to taste
Manchego cheese
Membrillo (quince paste)
Directions:
Preheat oven to 300 degrees
Brush each baguette piece lightly with olive oil
Lightly toast the sliced baguette on a grate within a baking tray until slightly crisp
Remove baguette slices from the oven and cool slightly
Spread enough Membrillo paste to cover each piece of bread
Add a slice of Manchego and top with a small piece of Prosciutto di Parma
Serve warm