Between an abundance of native grape varieties and early introduction of wine production by the ancient Phoenicians, the countries of the Iberian Peninsula – Spain and Portugal – have reaped the benefit of thousands of years of experience in the art of winemaking. A combination of diverse regional styles and unique native grapes offer striking flavor experiences you won't find anywhere else.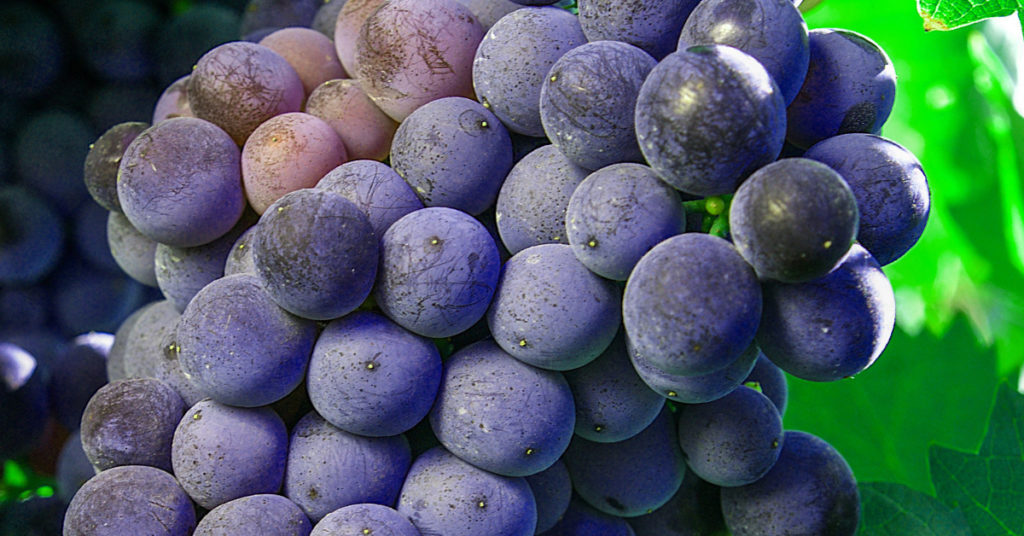 Similar to the wine labeling conventions of France and Italy, the primary grape is often featured on the front label. It is estimated that over 600 grape varieties are planted throughout Spain, yet 80% of the country's wine production is focused on only 20 grape varieties.
With the long history and independent development of many areas on the Iberian Peninsula, grapes took root in places where uniform language had not, leading to regional language differences that echo even today…the Garnacha wines of Catalonia can appear on labels as Garnatxa. Spain has a relatively large number of distinct wine-producing regions, with more than half within the most mainstream regulated classification Denominación de Origen (DO). Only two regions qualify for classification as Denominación de Origen Calificada (DOCa) – Rioja and Priorat – the flagship regions of Spanish winemaking.
A major notable characteristic of Spanish wine is the focus on aging, both in oak barrels at the winery and in the bottle. Enjoying the complex flavor of an aged wine straight off the shelf without maintaining your own wine cellar is a real treat.
Crianza means literally oak-aged wines. In Spain a "vino con crianza" refers to a wine that has been matured in oak barrels. However, in most Spanish wine regions crianza also refers to a specific type of wine. In the case of the Rioja wine producing region Crianza is applied to wines which mature for at least 2 years at the winery before being released to the market. Part of this time is to be spent in oak barrels, part in the bottle.
A different label applies to this wines (different colour and with the Crianza word written on them). Crianza wines are very interesting in the sense that they retain freshness but they have also evolved and have developed more complex aromas and flavors derived from the oak aging process.
A third level of wines within the Rioja regulation for wines is the Reserva wine. In the case of these "labels" the wines have to spend a minimum of 3 years before they are launched to the market. A minimum of 1 full year is to be spent in oak barrel. This would apply to red wines. In the case of white wines the time before being released to the market is 2 years, of which at least 6 months are to be spent in oak.
A final category is Gran Reserva. These wines need to spend at least 5 years before they reach the market. Out of these 5 years, 2 at least are to be spent in oak barrel. In the case of white wines, the time before they can be released to the market is 4 years, of which 6 months would apply to oak barrel aging.
A good Gran Reserva from Rioja should be a wine where there is a perfect balance between oak and fruit. A wine that would persist and stay in your mouth for a long time. Full character and the longest aging potential amongst all the wines described.
The price of the wines described above varies considerably. The price is a price that depends on many items: yield at the vineyard, the type of oak being used, the brand itself, when the winery was built, market demand for a given wine, etc. It is also normal that wines in Gran Reserva or Reserva level are more expensive than Crianza for instance. The longer a wine is kept in the winery the more expensive it should be as a general rule. We say this because time implies more cost of capital, more work performed, a barrel that would not be used normally for any other wines, etc.
As we have mentioned, this regulation is part of the Control Board of the Rioja denomination.
The most popular grapes across Spain include the white Airén, whose high alcohol potential was utilized for many years as the base for Spanish brandy, and nationally-popular reds such as Tempranillo and Garnacha. These grapes appear in many bold styles that match perfectly with rich foods including bacon cheeseburgers, pork roast, and thickly sauced seafoods.
Looking for a sparkling wine that can bring a different taste to your festive occasion? Cava, produced in the northeast, uses traditional methods of secondary fermentation in the bottle to get its Champagne-like bubbles. And thanks to Spain's traditions of extended aging on the yeast, most Cavas are both dry and pleasingly rich.
Spanish sherries are fortified wines from grand barrels containing a blend of wines across many years, with a floating layer of yeast that protects the contents from oxygen while imparting its own distinctive flavor. Sweet styles such as cream sherries make a great after-dinner dessert digestive while drier varieties do pair surprisingly well with dinner.
Of course, the king of fortified wines on the Iberian Peninsula is Port Wine, shipped from the town of Oporto in northern Portugal. These wines can range in styles from fruity (Ruby) to nutty (Tawny) and often feature long-term bottle aging. Madiera is another fortified sweet wine, hailing just off the coast from the Portuguese island of the same name.
Portugal's winemaking history also predates the Romans and has given rise to many regional styles beyond fortified reds. Vinho Verde, or "Green Wine", is a widely popular white grape from the verdant north that features vibrant acidity for a young wine, found in variants from sparkling to still to even brandy. With over half a million acres of grapevines established across Portugal, they rank the 11th largest wine producer in the world.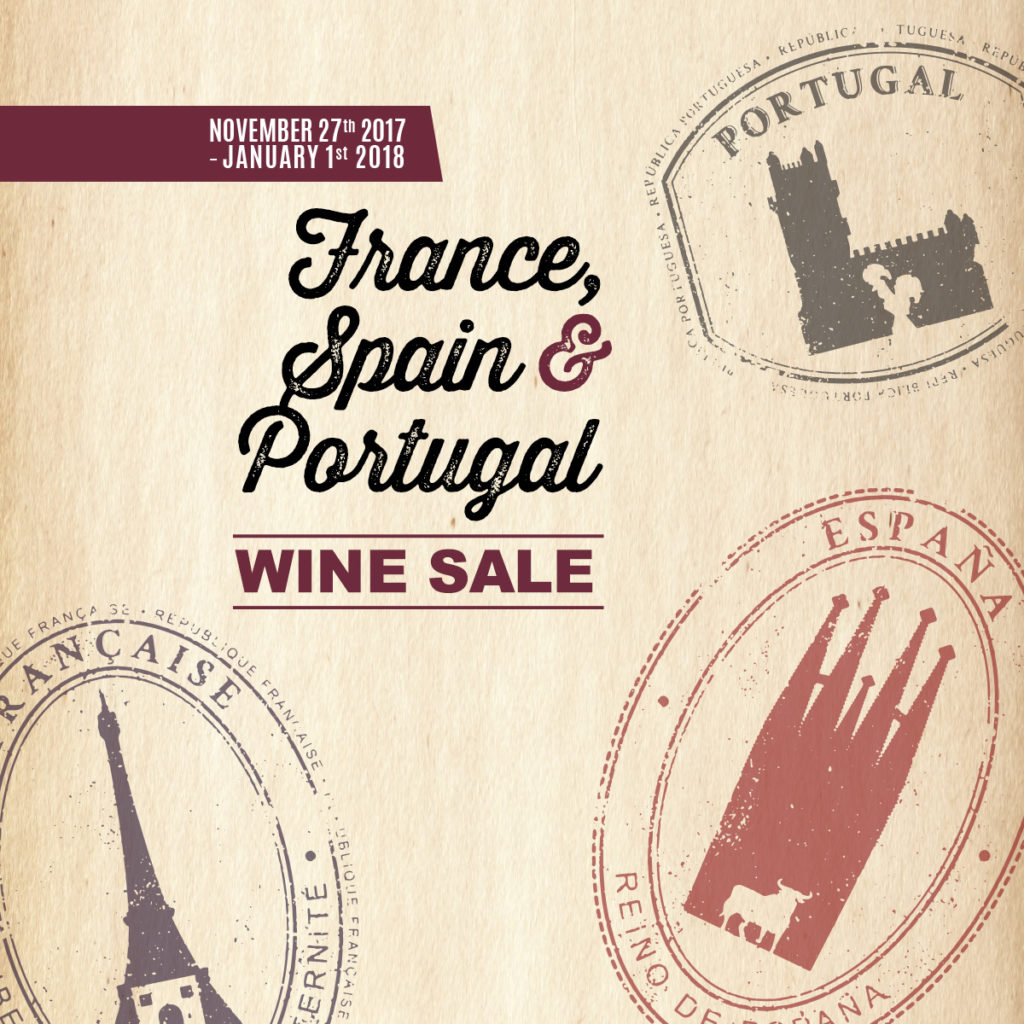 With over 400 great Spanish and Portuguese wines (all on sale right now!), the New Hampshire Liquor and Wine Outlets understands that making a confident choice can be difficult. Here are some recommendations from our top wine specialist, Lisa Gosselin:
Spanish wines:
Bodegas Volver, Single Vineyard Tempranillo
Sierra Cantabria Rioja Reserva
Juan Gil, Silver Label, Monastrell
Portuguese wines:
Warre's Otima 10 yr Tawny Port
Would you like to learn more about Spanish wines? You're in luck! On Thursday, December 7th from 6:00-7:00pm the NH Liquor & Wine Outlets and MS Walker will hold an educational seminar in the Learning Center at our Outlet Store in Nashua on this very subject. Steve White, Certified Spanish Educator from MS Walker, will hold a Spanish Wine seminar so come learn first-hand about great wines from Spain and taste some amazing wines! Tickets available here.