Nestled in picturesque Sandown, New Hampshire, Zorvino Vineyards provides 80 acres of Italian inspired wine country. Started in 2004, by Jim and Cheryl Zanello as a hobby for retirement, Zorvino has expanded to become one of the busiest and most successful vineyards in the Granite State.
Zorvino Vineyards has countless products to be proud of, but they are especially well known for their dry fruit wines and their more experimental blends. Zorvino prides themselves on being able to create classic wines which appeal to any and every preference, but their innovative side (which includes wines made from pumpkins, tomatoes, and even peanut butter and jelly) is picking up popularity around the state and beyond.
At Zorvino, they currently have almost 3,000 grape vines and numerous fruit trees and vegetables which they produce to turn into wine. They value their connection to the earth and the state of New Hampshire. Obviously, growing wine in New Hampshire's harsh climate is no easy task, but it's a challenge which Zorvino embraces. They develop wines which can be produced using crops which grow well in New Hampshire's short growing season, and the outcome has been tremendously successful. Most of their vines are a hardy variety from Minnesota which are able to withstand the brutal cold, but they supplement some of their wines as needed with grapes from California, Chile, South Africa, and even Italy. Italy holds a special place in their hearts, as the "Zor" in Zorvino comes from the original family name Zorzanello and "Vino", of course, means wine.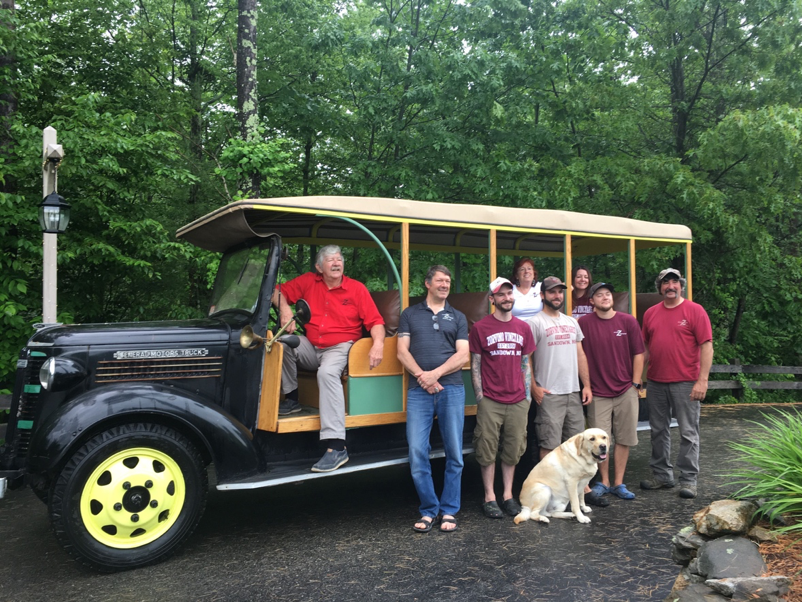 (Group photo of the Zorvino team, including Vinnie the dog!)
However, wine isn't the only thing Zorvino has become proficient in, Zorvino Vineyards is also a gorgeous wedding venue. They offer stunning areas for photos and the ceremony and also a private event-room located above the winery itself. Their event room offers stunning woodwork and a rustic elegance. Competition for couples to have their wedding at Zorvino is fierce with a waitlist of a couple of years, but it's well worth the wait.
They also hold many local events, such as wine tastings, comedy nights, shop nights, and Zorvino Summer Nights which offer live music on their patio. At Zorvino they value their connection to their community but also the state as a whole. Their location makes an ideal spot for a night out with friends or family, it's inviting and beautiful, and their tastings are a great way to try new flavors without committing to a bottle (yet)! At Zorvino, they're very grateful for the support they've received as they've grown over the last fifteen years. While they're popular in New Hampshire, the love of Zorvino wine has begun to grow throughout New England and across the United States.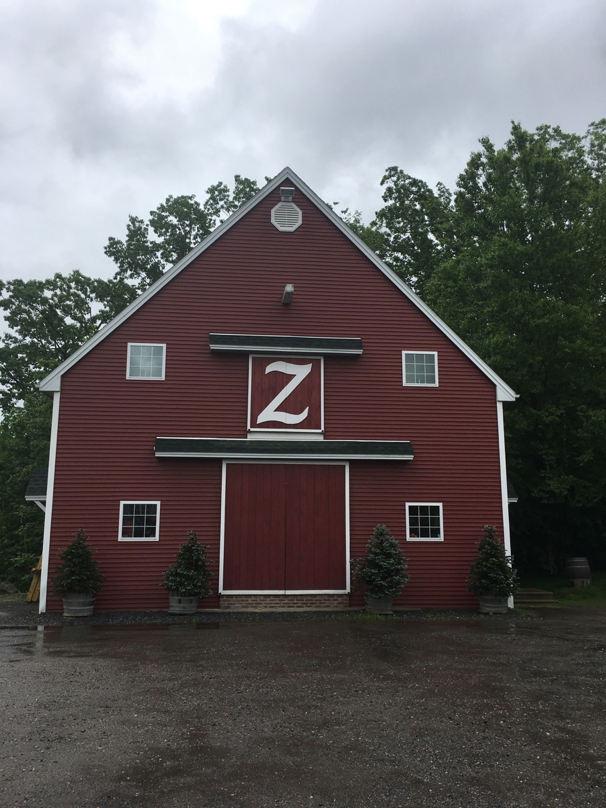 As for what lies ahead, there's plenty in the works at Zorvino! They recently cleared a plot of land to grow hops which they hope to sell to local brewers and, of course, there are plenty of experimental flavors on the horizon, such as a refreshing watermelon wine for the summer months and their recently developed coffee-infused wine. They are also always looking to expand the events and happenings at the vineyard, with each new year bringing new opportunities!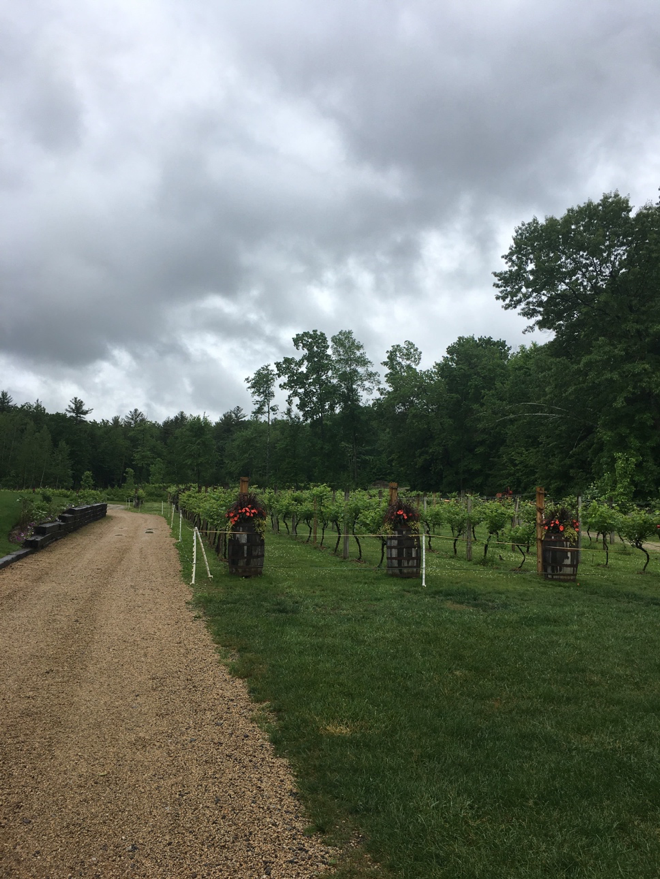 The New Hampshire Liquor and Wine Outlets have been lucky enough to carry several of their products for a few years. See our list and inventory of the Zorvino wines we carry and which stores to find them in below:
Zorvino Vineyards Mango Magnifico