Easter is right around the corner! Are you hosting or attending a gathering with family or friends this Easter? If you are stuck on which types of wines to pair or bring with you, here are a few that are sure to be both crowd and palate pleasers.


Pater Sangiovese – item #29843
This medium bodied Sangiovese from Marchesi de Frescobaldi has generous flavors of cherries, strawberries, and plum, which finish with spicy black pepper and vanilla flavors. It is smooth and savory on the palate, the fruit is well-balanced, and it will pair well with a wide variety of light meat dishes.
Food Pairings: Grilled pork sausages, light stews, beef, rabbit, lamb, and veal
Regular $20.99 | Power Buy $9.99 | Save $11.00


Piattelli Reserve Cabernet Sauvignon Cafayate Valley – item #30650
The Cafayte region in Argentina has desert like climate and has very little rain, so the grapes rely on the water that comes down from the snow-capped Andes mountains. With its bold distinguished cherry, blackberry, and black pepper flavors, this Argentinian Cabernet will compliment any red meat dish and any dish with flavorful spices.
Food Pairing: Beef, lamb, and venison
Regular $16.99 | Power Buy $8.99 | Save $8.00


DeLoach Pinot Noir OFS – item #30333
This Russian River Valley Pinot Noir offers an enticing amount of raspberries, black cherry, and plum flavors leading to a long silky finish that will pair nicely with just about any dinner for Easter.
Food Parings: Turkey, poultry, duck, salmon, and any mushroom-based dish
Regular $39.99 | Power Buy $21.99 | Save $18.00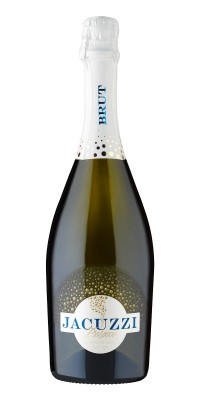 Jacuzzi Prosecco – item #30507
Start off your dinner party with this sparkling Prosecco. It is definitely a crowd pleaser made with a white blend of Glera and Muscat grapes from the Prosecco region in Italy. It has a white flowery nose and refreshing apple, peach, and pineapple flavors that will keep everyone talking.
Food Pairings: Prosecco is usually drank as an aperitif but also pairs with seafood and shellfish
Regular $21.99 | Power Buy $9.99 | Save $12.00


Ryder Estate Cabernet Sauvignon – item #30680
This is a great buy for all of you Cabernet lovers. It is full-bodied with flavors of black currant and black cherries accented by hints of chocolate. This Cabernet Sauvignon will go fast so grab one while supplies last.
Food pairings: Beef, lamb, and venison
Regular $17.99 | Power Buy $7.99 | Save $10.00


Chalone Gavilan Chardonnay – item #20142
This Chardonnay has lingering fruit flavors of apricot, peaches, and vanilla. Its stone fruit and butterscotch finish lingers in your mouth, calling for another sip. It will pair beautifully with oysters, crab, and soft cheeses.
Food pairings: Oysters, chicken, and turkey
Regular $22.99 | Power Buy $10.99 | Save $12.00