It's a chilly fall day and you're having friends over for some fireside cocktails. Warm up with these hot cocktail recipes!
Maker's Mark Hot Toddy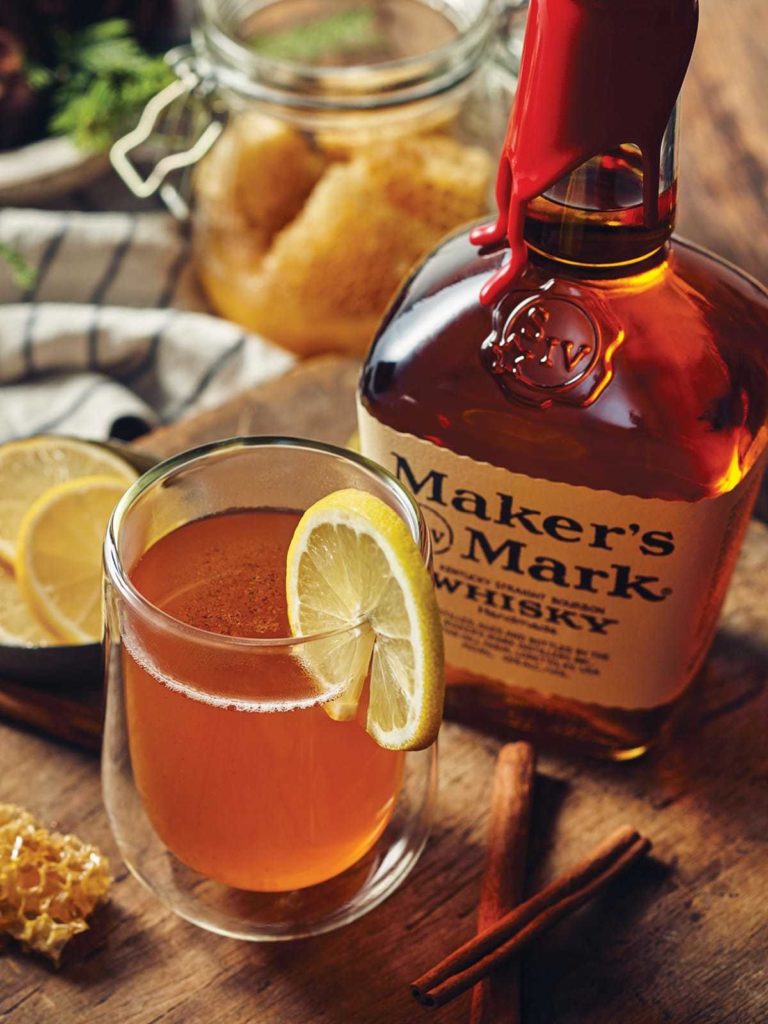 Ingredients
2 ounces Maker's Mark Bourbon
1/2 ounce lemon juice
1/2 ounce cinnamon simple syrup
1/4 ounce honey
2 ounces Angostura bitters
Top with hot water
Lemon wheel and cinnamon or nutmeg for garnish
Instructions
To make cinnamon syrup, mix equal parts sugar and water with one broken-up cinnamon stick per 1/2 cup.
Bring to a boil.
Once sugar is completely melted, remove the pan from heat and let sit for at least 30 minutes.
Strain out the cinnamon.
Syrup can be stored for up to three weeks.
When the cinnamon syrup is ready, add all ingredients to a mug and stir well.
Garnish with a lemon wheel and fresh grated cinnamon or nutmeg.
Apothic Mulled Wine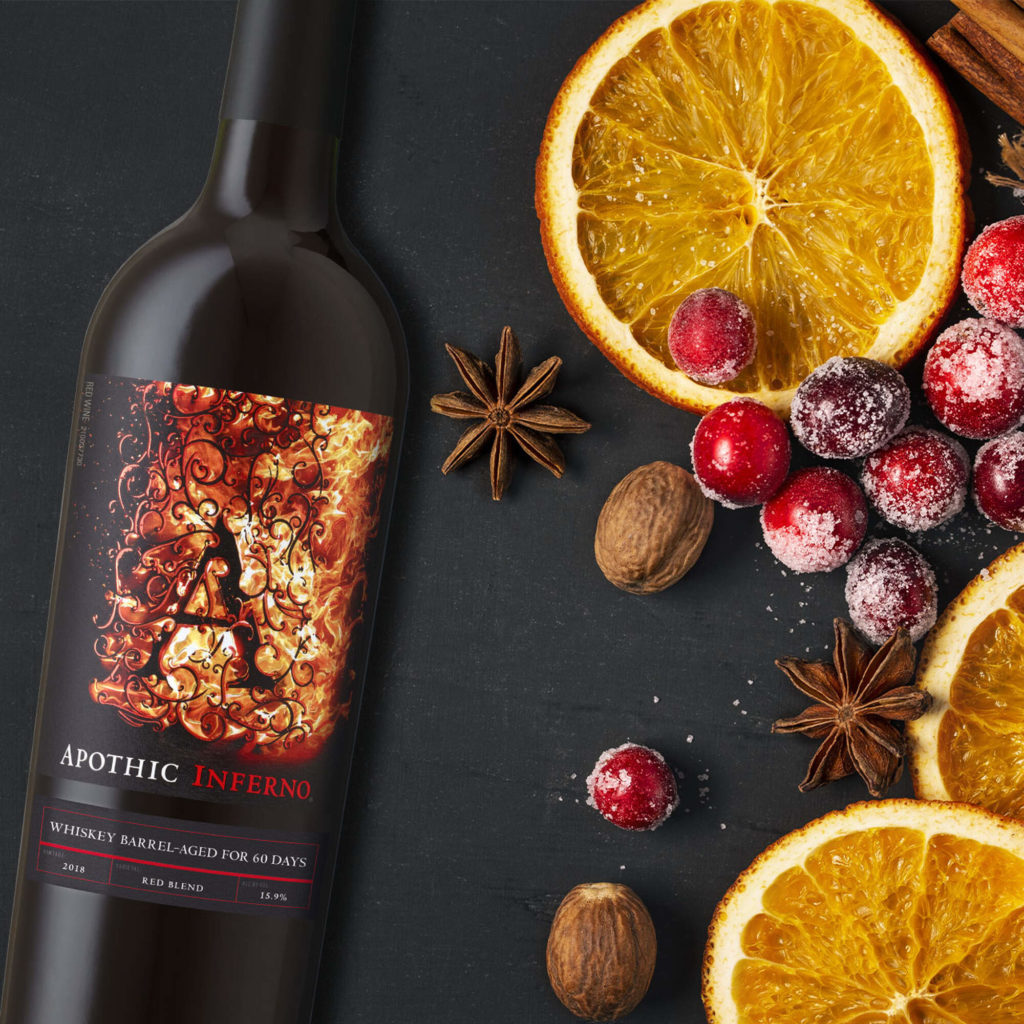 Ingredients
1 bottle Apothic Inferno
2 oranges sliced into rounds
6 whole cloves
6 cinnamon sticks
1 three-star anise
2 ounce bourbon
½ cup of honey
Instructions
Combine the wine, one sliced orange, all six cloves, three cinnamon sticks, the three-star anise, bourbon, and honey in a medium saucepan.
Bring to a simmer over medium heat.
Turn to low and simmer for 10 minutes, stirring occasionally.
Serve warm with remaining orange rounds and cinnamon sticks as garnish.
Captain Morgan Hot Buttered Rum
Ingredients
2 ounces Captain Morgan Original Spiced Rum
1 dash of ground cinnamon
1 tablespoon of softened butter
1 dash of nutmeg
5 ounces of hot water
1 teaspoon of brown sugar
1 dash of allspice
Instructions
Place butter, sugar, and spices into a coffee mug and muddle.
Pour in Captain Morgan and hot water.
Stir.
Visit NH Liquor & Wine Outlet in-store or online to purchase your spirits and wines for these recipes!
For more recipe blogs, visit The Tasting Room.