Depending on where you are in the world, mulled wine can go by many names: Glühwein, glögg, greyano vino, and vinho quente just to name a few! This crowd-pleasing beverage is traditionally made with red wine (but we found a delicious white wine variation too!), spices, and sugar around the holidays. Absolutely perfect for those long, wintery days.
Most recipes make enough for a crowd, but with Holiday celebrations looking a little different this year, you can easily cut any of these recipes in half for a smaller gathering.
Whether you're making a large or small amount, try serving your mulled wine in a slow cooker to keep it warm all evening! If you do have leftover mulled wine, it will last in the fridge for about 3 days.
Lisa from our Wine Marketing team has some great suggestions for wines to make any of these recipes with!
I usually suggest fruit driven red wines to make mulled wine. I would typically suggest wines from Beaujolais (including Beaujolais Nouveau). The gamay grape is a perfect fit for mulled wines. Also, Australian shiraz wines because they are typically fruity.
George Dubouef 16380
Jadot Beaujolais 8627
Layer Cake Shiraz 46458
Rosemount Shiraz 6524
Although red wines are usually used to make mulled wine, white mulled wines are also nice. I would suggest using a Riesling or Gewurtztrimer wine because they pair nicely with the spices used in mulled wines. If you prefer it not to be too sweet I suggest a dry Riesling.
13052 Chateau Ste Michelle Gewurtz
15827 Frisk Prickly Riesling
34951 Eroica Dry Riesling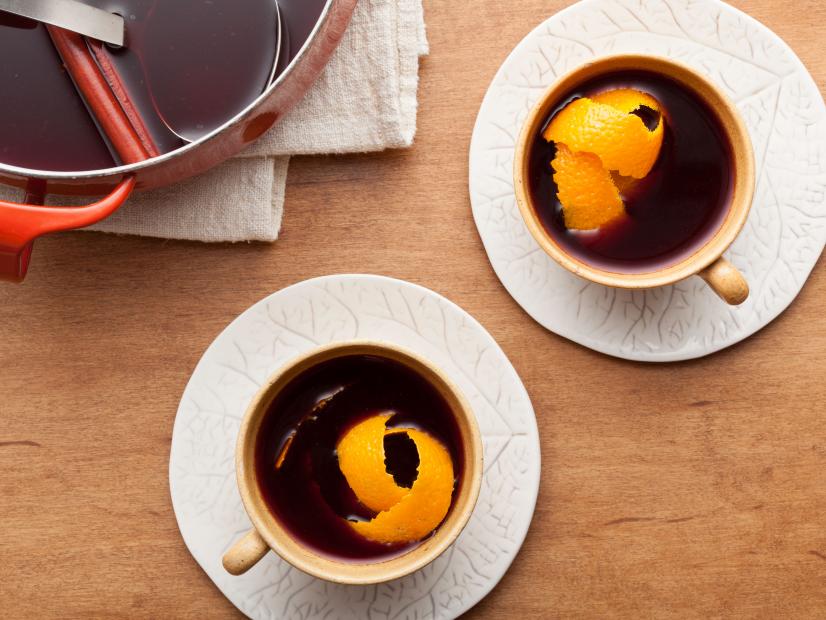 Ina Garten's Mulled Wine
4 cups apple cider
1 (750-ml) bottle of red wine
¼ cup honey
2 (3-inch) cinnamon sticks
1 orange, zested and juiced
4 whole cloves
3 whole star anise pods
Garnish with orange peel, cinnamon sticks, and/or apple slices.
You can view the original recipe and directions at Foodnetwork.com.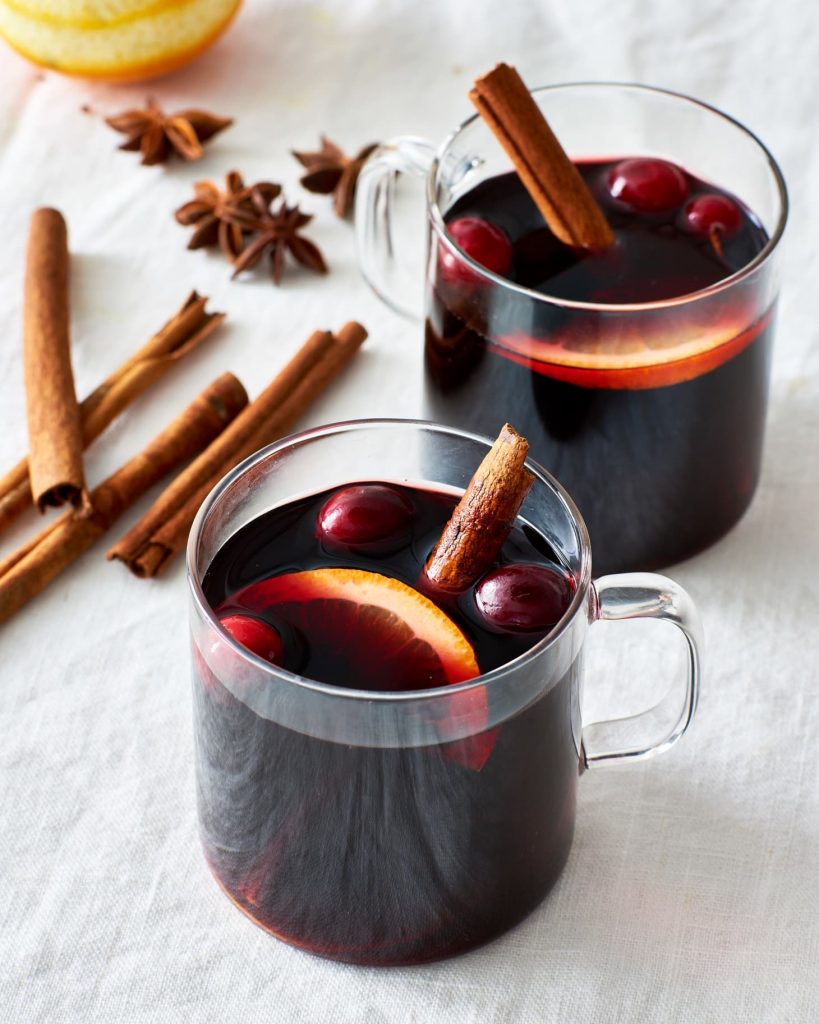 Slow Cooker Mulled Wine from The Kitchn
2 (750-ml) bottles red wine
1/2 cup brandy
1/2 cup maple syrup
4 whole cloves
2 whole star anise pods
2 (3-inch) cinnamon sticks
Peel of 1/2 orange, white pith removed
Garnish with, cinnamon sticks, star anise pods, orange peel or slices, and/or cranberries
You can view the original recipe and directions at TheKitchn.com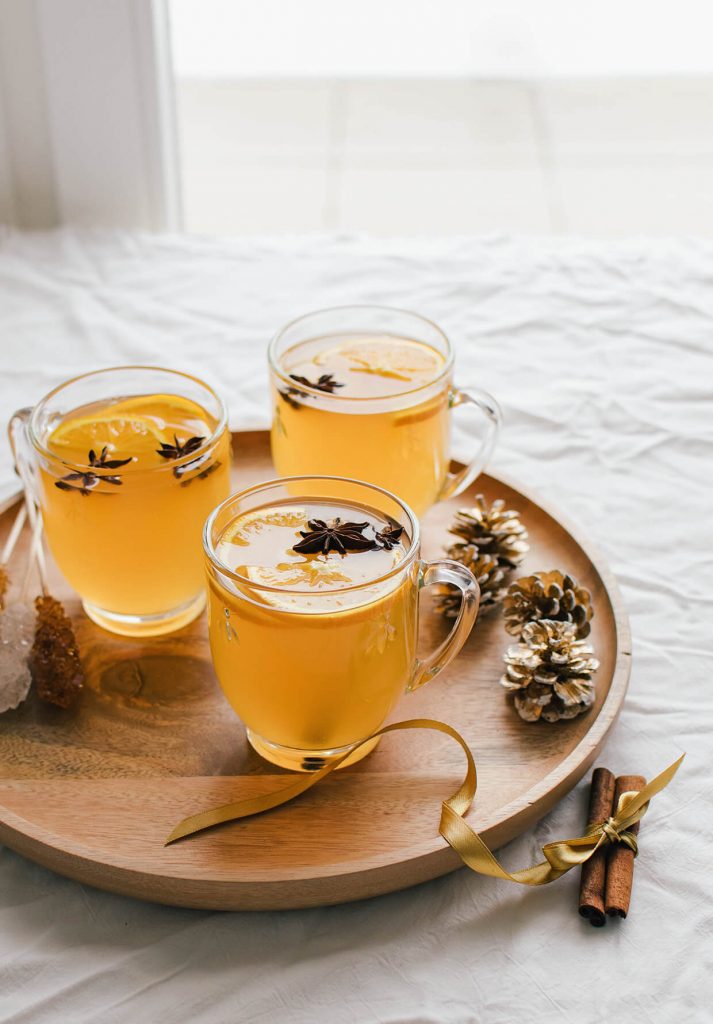 Sugar Salted Mulled White Wine
1 bottle (750-ml) white wine
1 cup (240-ml) water
juice of 1 medium orange
1/2 cup (110g) white granulated sugar
2 tablespoons honey
1 organic orange, sliced
1 organic lemon, sliced
10 cloves
4–6 whole star anise pods
4–6 (3-inch) cinnamon sticks
Serve with fresh citrus slices and cinnamon sticks
You can view the original recipe and directions at SugarSalted.com