If you and your sweetheart are bigger fans of spirits than you are Champagne, don't worry, we still have plenty of Valentine's Day drinks for you! See below for a list of drinks that Cupid himself would approve of!
Now is also a great time to stock up on all your favorite cordials, champagne, sparkling wines, and liqueurs because February 1st through February 28th you will get an extra 15% off your purchase of 12 or more bottles mixed or matched (375 and 750 ml sizes) of these products!  So, hurry into one of our stores before our All You Need is Love & Libations ends!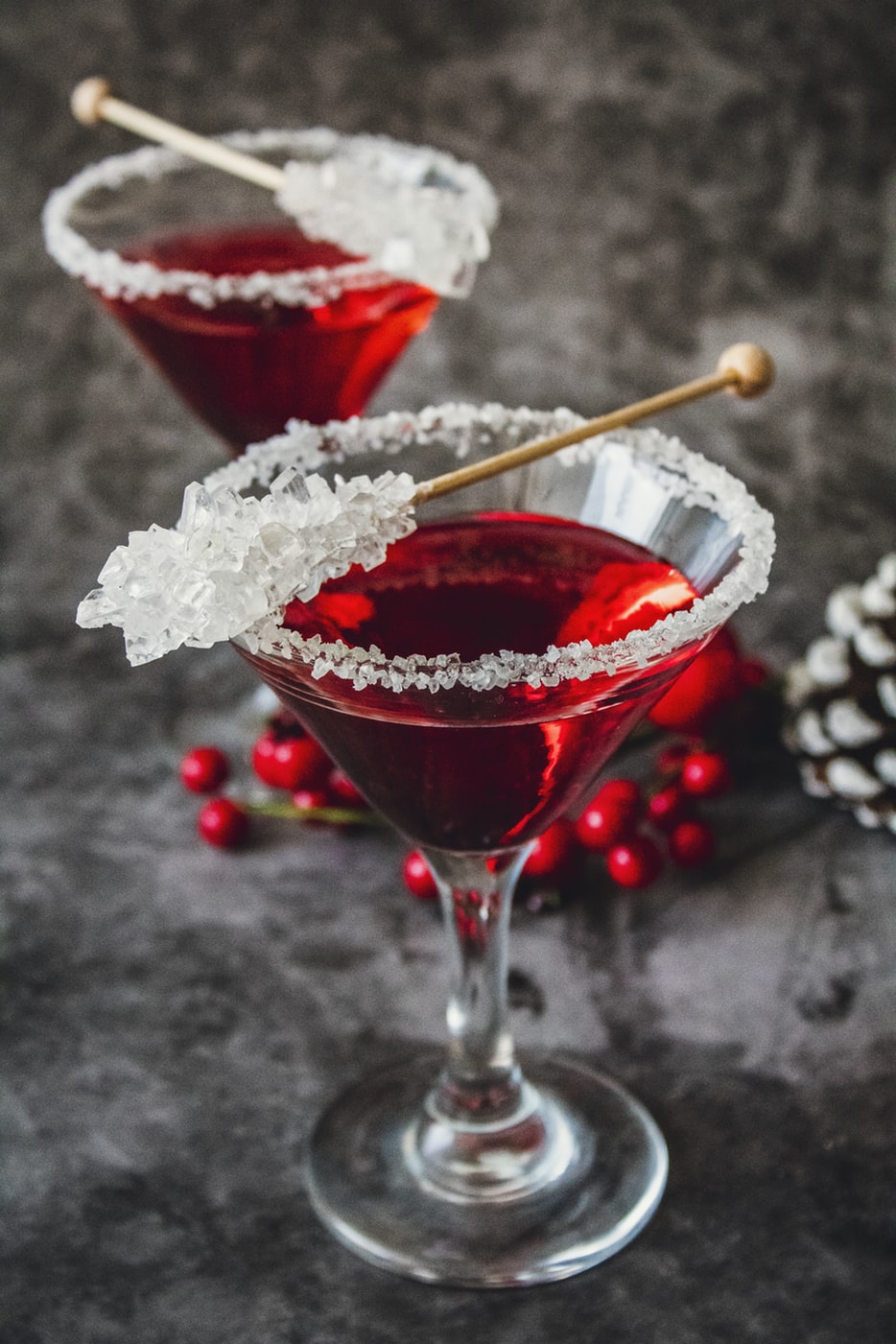 Cherry Vodka Sparkler
8 oz. Sparkling Cranberry Cherry Juice
2 oz. cherry vodka
Rock candy swizzle sticks
In a glass filled with ice, add cherry vodka. Top with sparkling cranberry cherry juice. Add a rock candy swizzle stick and stir.
Recipe from Inspired by Charm.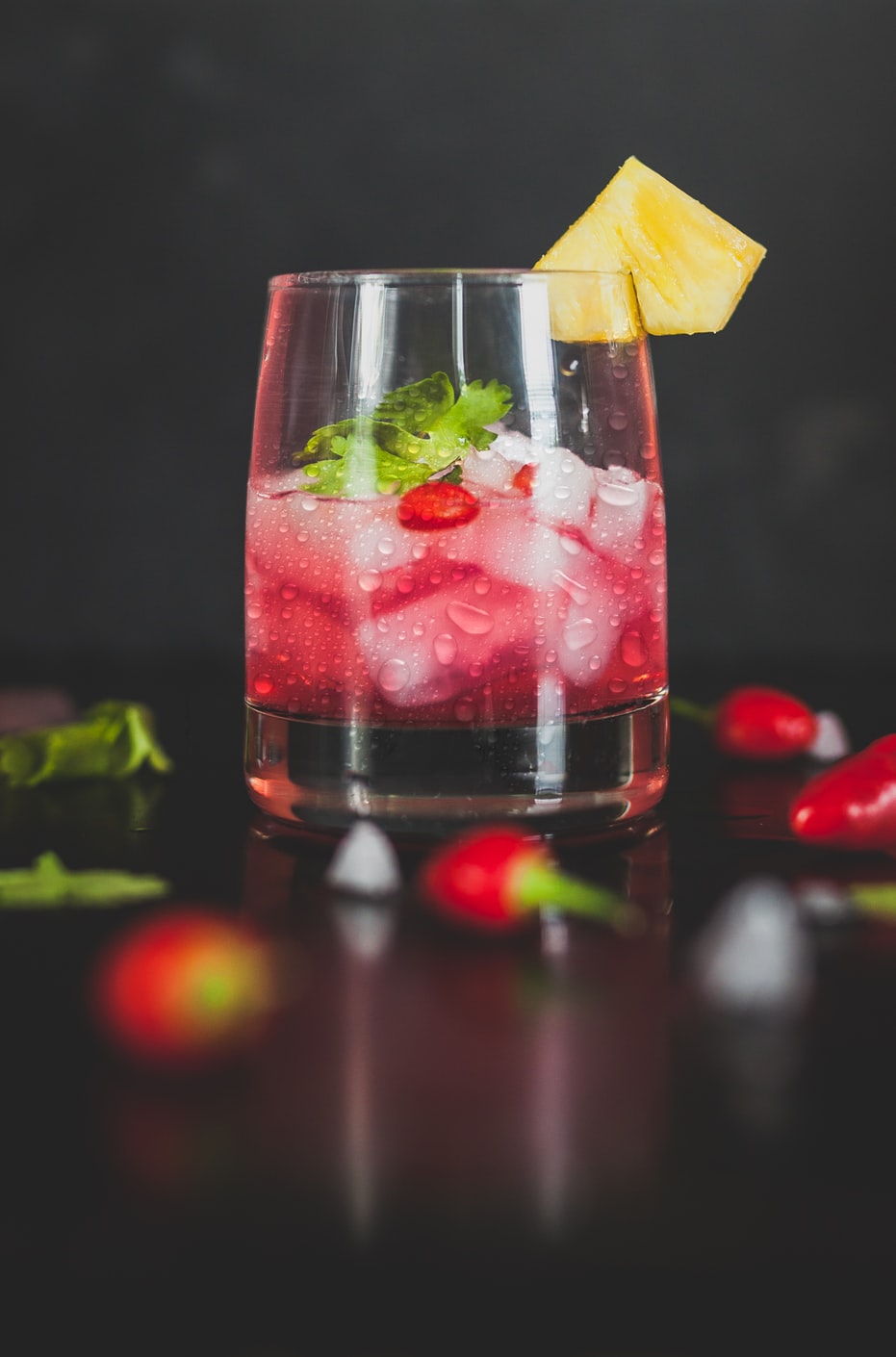 Strawberry Habanero Margarita
1 1/2 oz. silver tequila
3/4 oz. lime juice
3/4 oz. agave nectar
2 strawberries
1-3 slices habanero
Salt for rim, (optional)
Pour the salt onto a flat surface. Run the cut side of a strawberry around the rim of a rocks glass and gently press it into the salt on all sides. Muddle the strawberries and habanero in a shaker. Add tequila, lime juice, agave, and ice. Shake and strain into your rimmed glass.
Recipe from Umami.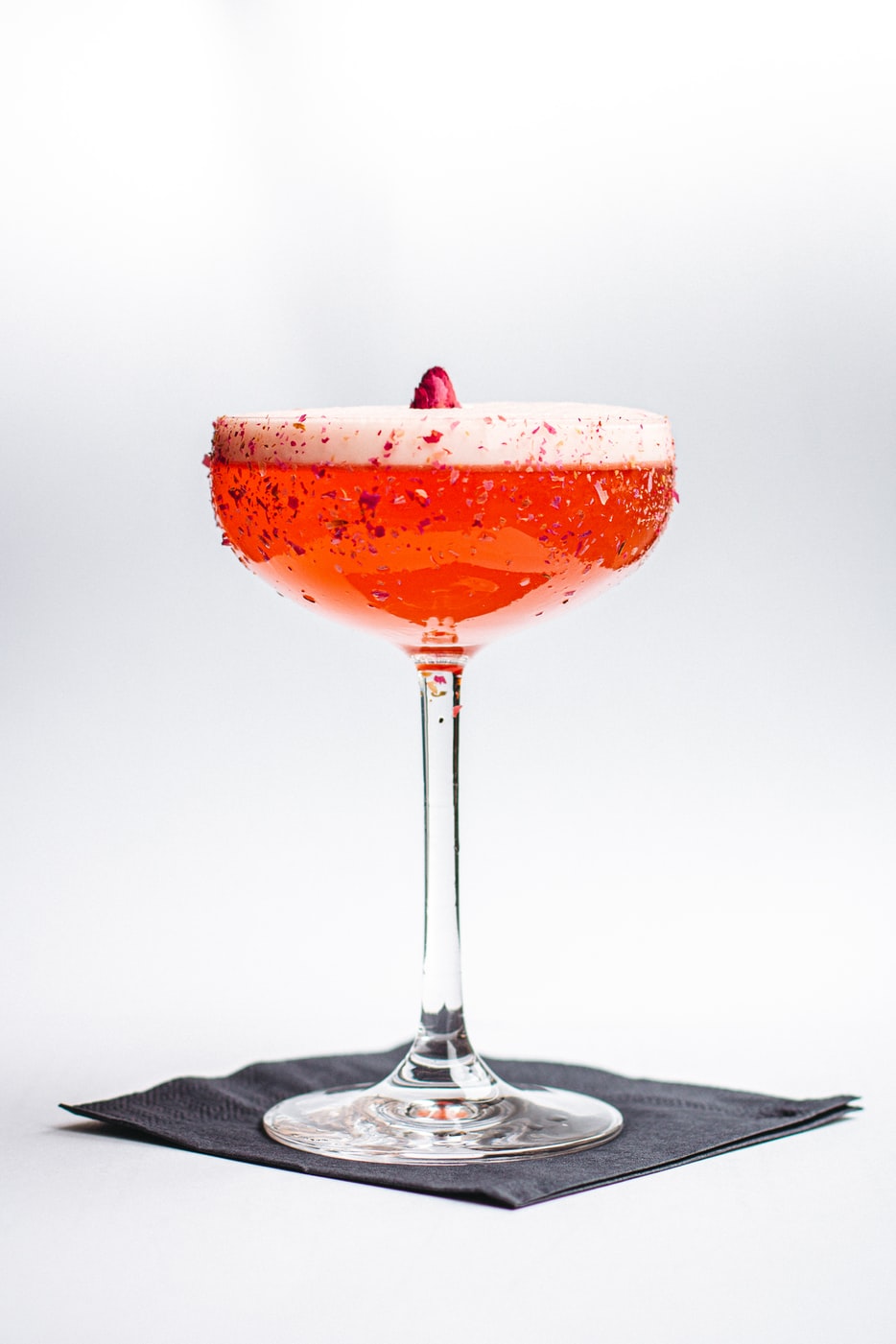 Aphrodisiac Delight
1 oz. Appleton Estate Reserve
¼ oz. agave nectar
¼ oz. lemon juice
Champagne (to taste)
Garnish: raspberry
Combine everything except the champagne in a shaker filled with ice. Shake, strain into a champagne glass, top with champagne, and garnish with a raspberry.
Recipe from Cosmopolitan.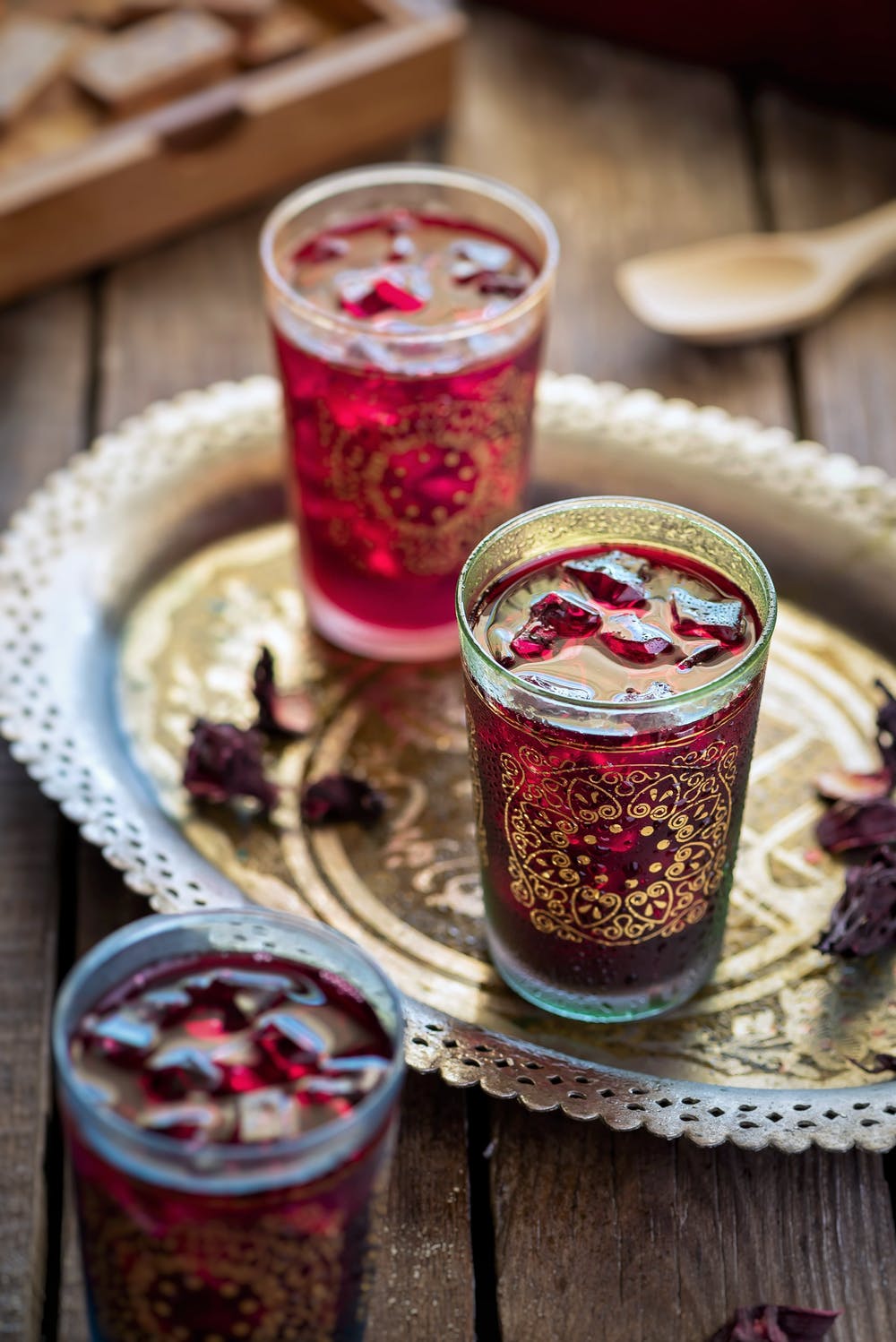 Pomegranate Cosmos
2 cups vodka
1 cup orange liqueur
1 cup pomegranate juice
1/2 cup freshly squeezed lime juice
Lime peel strips, to garnish
Combine the vodka, orange liqueur, pomegranate juice, and lime juice in a pitcher and refrigerate until ready to use. Pour the mixture into glasses with a twist of lime peel and serve immediately.
Recipe from Food Network.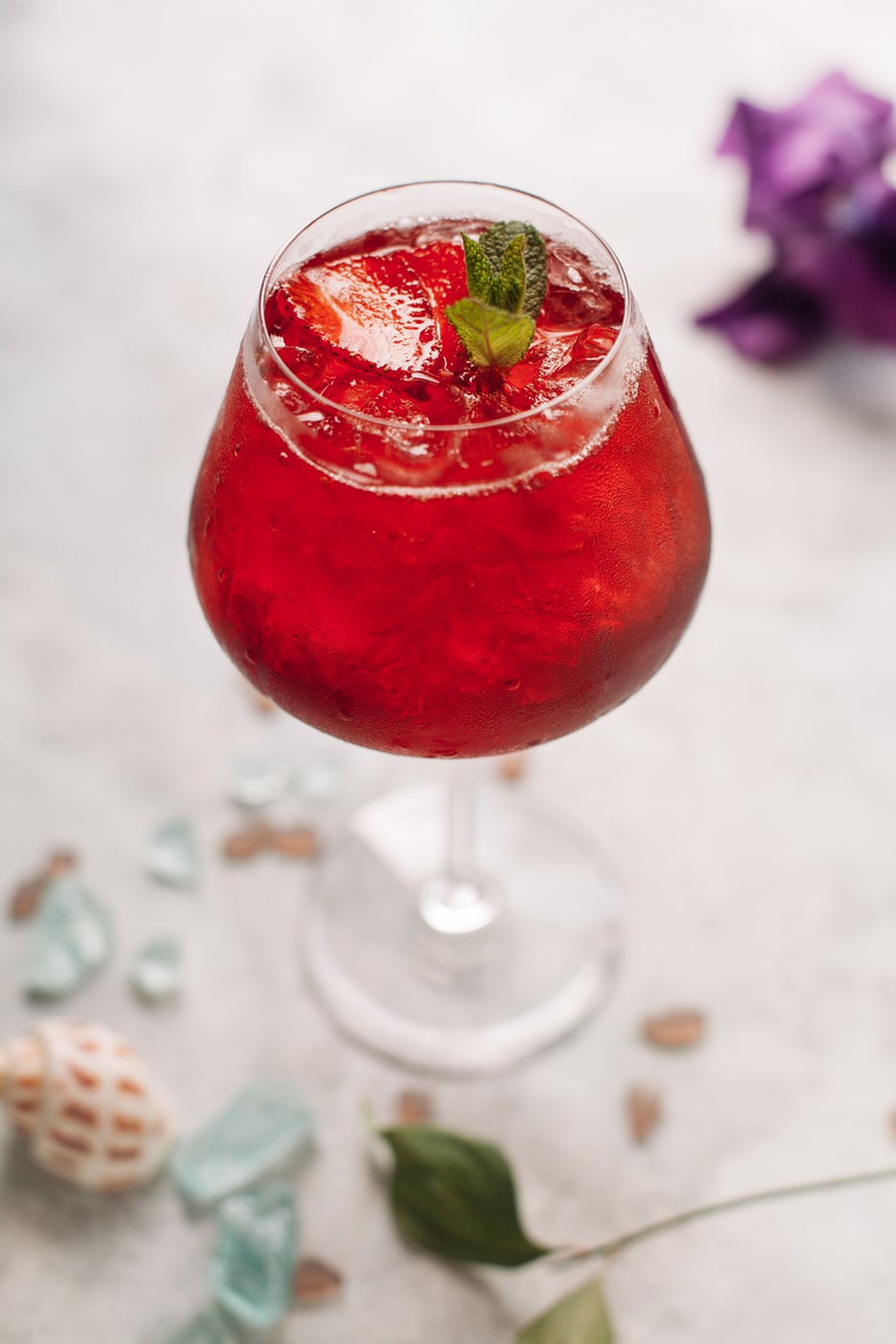 Strawberry Mint Smash
4-5 ripe strawberries sliced in half
1 tsp honey
5-7 mint leaves
juice of half a lime
1 oz. vodka
seltzer or club soda
ice
lime, strawberries, or mint for garnish
Put the strawberries, mint, and honey in the bottom of a glass. Muddle well with the bottom of a wooden spoon. Add the lime juice, vodka, and ice. Shake well in a cocktail shaker. Rub a piece of lime along the rim of the serving glass and dip in sugar. Put 3 or 4 ice cubes in a glass and pour the cocktail over it. Top with club soda or seltzer.
Recipe from Seasonal Cravings.
Connect with NH Liquor & Wine Outlet's Tasting Room for other ideas on your favorite wines and spirits to go with our Valentine's Day drinks!