Winemaking and grape growing started out as a simple hobby for Lewis and Stacey Eaton, but in just a year's time, it turned into a way of life. Lewis, a Seabrook native, grew up surrounded by traditional New Hampshire farms which produced apples, strawberries, blueberries, and peaches. Growing up in this environment provided Lewis with both the knowledge and inspiration he would need to start Sweet Baby Vineyards in 2008. This dedication to New Hampshire farming and agriculture is something which Lewis has held onto and applied to every aspect of his vineyard, from where they purchase their fruit to how their own land is handled.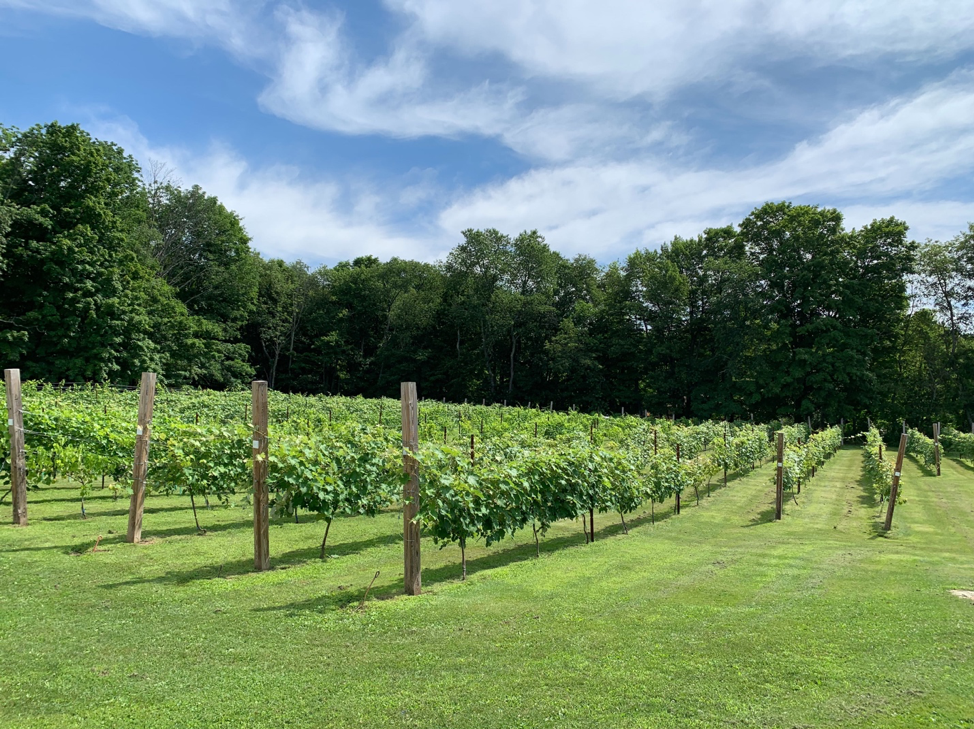 Sweet Baby Vineyards doesn't just produce excellent wine, they do it in a manner which benefits not just themselves but a wide web of growers and producers throughout New Hampshire. Located in Hampstead, they use only 100% grown New Hampshire fruit for their wine. "Using New Hampshire grown fruit was the easiest decision that we ever made," says Lewis, "We have built great relationships with our growers over the past 11 years. They know what we expect for quality and they know we will pay top price for their products. This is what makes us unique. It is not a knock against anyone else, just a decision that we have made and have stuck to. Buying from New Hampshire farms keeps the money in the community and makes it possible for us to state it on our labels." While they do find that some New Hampshire grown fruits are more expensive, the quality is better, and it shows in their wine. There are a few challenges though, New Hampshire has a short growing season and sometimes unpredictable weather, meaning harvests are not always what they expect. To counter this, Sweet Baby Vineyards works with crops which are available. For example, this year, strawberries are having a rough season, but their grapes are abundant.
However, Sweet Baby Vineyards' dedication to New Hampshire farmers doesn't stop there. They also donate 10% of all their profits to New Hampshire farms. "Farmers in NH need to be supported, whether it is by us or by local government agencies. Farming is hard business and not incredibly profitable," says Lewis, "We hope that all of our donations are a success story, but the most recent ones to Live and Let Live Farm (Chichester, NH) and Farmsteads of New England (Epping, NH) are two places that are doing great things and will continue to receive support." For local farms looking to receive donations, the process is made simple by a form on Sweet Baby Vineyard's website.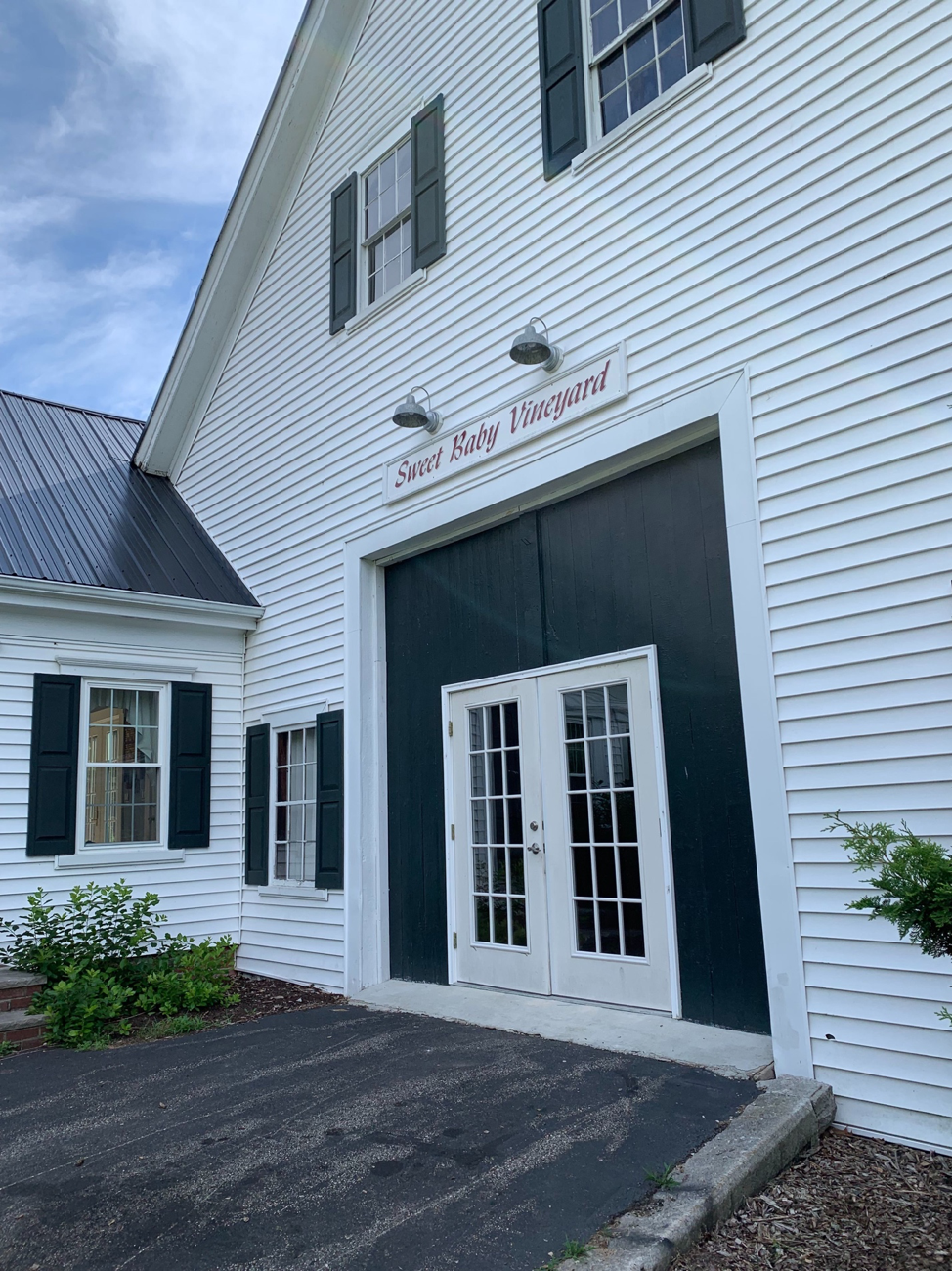 As for the wine, that's another just as successful story. Their blueberry wine has been the best-selling New Hampshire wine for the last six years and another two of their wines are consistently on the New Hampshire Liquor & Wine Outlet's top 1200 selling products every year. They even have a limited-edition blueberry wine, which is aged in Buffalo Trace barrels and can be tasted in their tasting room! Another fan-favorite is their raspberry wine which is a delightful dessert wine that pairs well with any rich dessert. Their Niagara is also becoming popular, it's a lighter wine which can be easily paired with any summer salad or lighter fare. Throughout the years, their wines have won around 100 medals in National and International competitions. One of these awards was being named Winery of the Year Award by the New Hampshire Liquor & Wine Outlets. The recognition is good, but the wine is even better. Sweet Baby Vineyards also offers a wide variety of wines in their tasting room, from Chardonnay to Malbec, each presented in a beautiful bottle featuring an adorable baby farm animal (of course!) or the fruit it was produced from.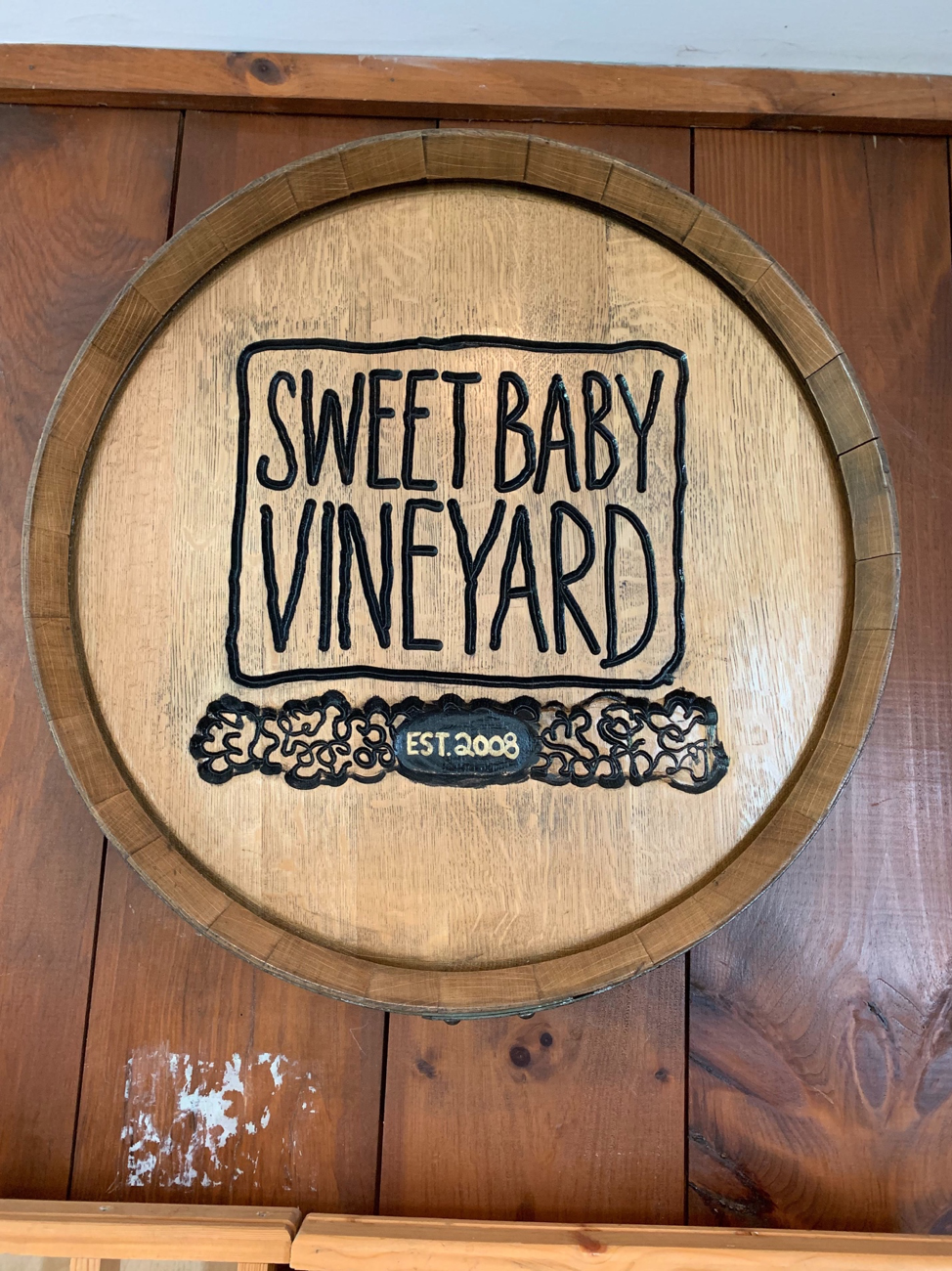 These wines are just the beginning though, this summer they are preparing to release a new white wine in their tasting room. This new wine was made in partnership with Flag Hill Vineyards and is dedicated to the townspeople who have supported Sweet Baby Vineyards and helped them protect their farmland from development and re-zoning. This wine, though not in New Hampshire Liquor and Wine Outlets stores, can be tasted at the vineyard during their tasting hours which are 12-4pm Thursday and Friday and 12-5pm Saturday and Sunday.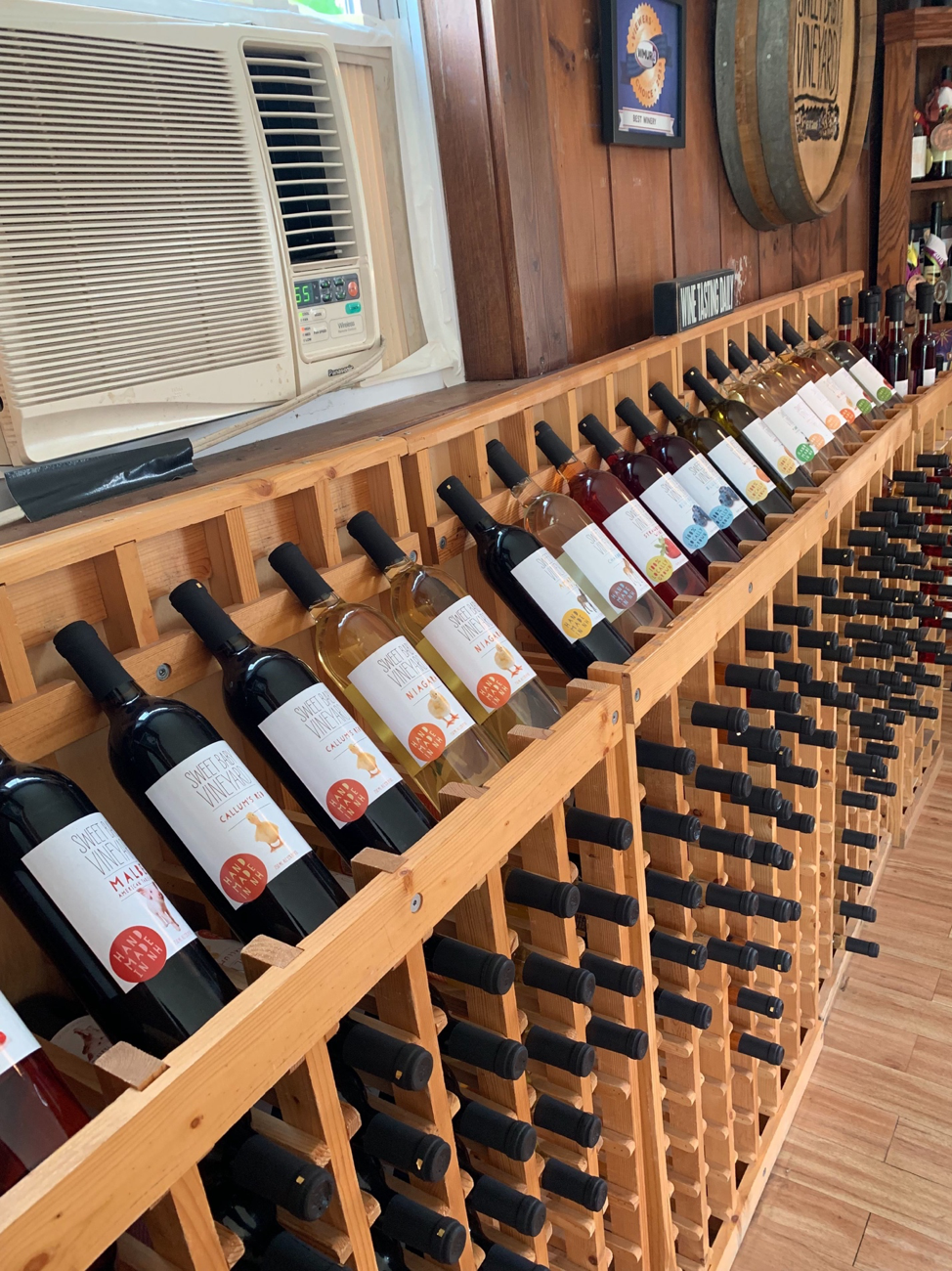 The New Hampshire Liquor & Wine Outlets are proud to carry some of their bestselling wines including…
Sweet Baby Vineyards Strawberry
Sweet Baby Vineyards Raspberry
Sweet Baby Vineyards Blueberry
Sweet Baby Vineyards White Peach
Sweet Baby Vineyards Callum's Red
Sweet Baby Vineyards says they will be "forever grateful" to the New Hampshire Liquor & Wine Outlets for taking a chance on them years ago. Lewis credits Nicole Brassard-Jordan for being the one to give them a shot even though they only had a few products and a smaller inventory when they first connected with her. They also credit, Joe Mollica, for "being a great help and an advocate for the New Hampshire wineries."
To purchase their products, visit any of our locations and be sure to stop by their vineyard the next time you're in the Hampstead area!
To see a behind the scenes video from our visit, check out our Facebook page!