Now that the weather is finally warm, it's time to start enjoying the beautiful, lighter wines we missed all winter! In New Hampshire, the summer season is definitely fleeting, so that means we must all make the most of it! See below for a few of our favorite summer wines for this season.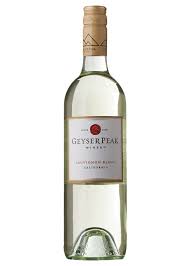 Geyser Peak Sauvignon Blanc: A long-time customer favorite, this wine has a very fragrant bouquet of grapefruit, gooseberry (a classic smell in warm weather Sauvignon Blanc) with herbal and grassy notes. On the pallet, the wine is crisp and vibrant with a wide spectrum of citrus fruits including, lemon, lime, and mandarin. It's a great warm-weather wine and will pair well with light salads and crudities.

Marchesi Di Gavi de Gavi: Made with a grape called Cortese in the Piedmont region of northwest Italy, this style of wine epitomizes a splendid summer sipper. It would be an outstanding pairing with oysters, and most shellfish without butter sauces (think lemon). It is fresh and clean tasting with the slightest hint of spritz, which is common in many wines from Gavi. This helps with its vibrancy and lift on the palate, making it as delightful as a summer day.  

 Ch. De Montfort Vouvray: What a delightful, slightly off-dry wine from the Loire Valley in France. Vouvray is made from the Chenin Blanc grape, which produces ripe, luscious, ever-so-slightly sweet wines. They taste of melon, apple, pear, and often a touch of honey as this one has. Vouvray goes great with Asian food with a kick. Also, try with sautéed gingered pork medallions, baked ham, butternut squash soup, or goat cheese. Stomach rumbling yet?
Anna de Codorniu Brut Cava: Made with indigenous, and perhaps, unheralded grapes, Cava is to Spain, what Champagne is to France. Though Cava does not use the noble varietals found in the production of Champagne (Pinot Noir, Chardonnay), it does use the same arduous production process for a fraction of the cost of Champagne. This one is a charming, refreshing sparkler, perfect for the deck after a long day at work. Cava, along with Prosecco from Italy, is also the new workhorse for fizzy cocktails. Try filling a third of a Champagne flute with an elderflower liqueur, or even cranberry juice, topped up with two-thirds Cava for a sparkling summer treat!
Connect with the Tasting Room today for more ideas like our summer wines including recipes, history, pairing ideas, and more!