The Ultimate Patio Wine Ushers in the Summer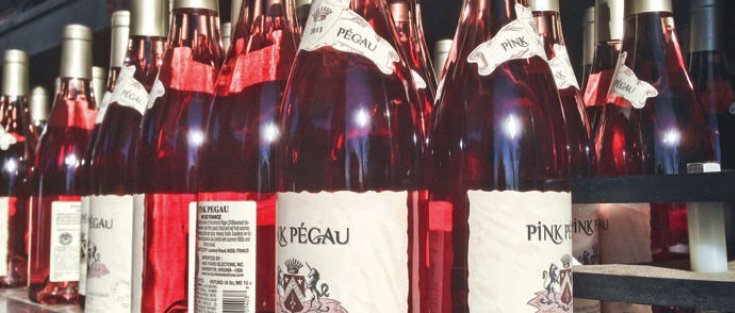 As the warm breezes of spring and summer begin to wash over the region, thoughts inevitably turn to lighter, fresh fare, which means one thing: it's time for the rosés to shine.
Rosé wines are lighter, fresher wines that sit squarely between red and white, are normally consumed chilled, and begin to truly flourish in the spring when the new vintage is released. They are all that is best about the season: something that is crisp, vivid and lively.
"The best introduction to a rosé is to sip it outside when it's warm and sunny," says Dan Kravitz, president of Hand Picked Selections, Inc. "It's the best possible match for rosé wine. But try one anytime when it's not really cold – just take a sip and understand why it's an exploding category."
While the mention of rosés may trigger impressions of sweetness, it's not usually the case. This is especially true when it comes to European wines.
"A rosé from anywhere in the Mediterranean is going to be dry – bone dry," Kravitz says. "If people come from white zinfandel and you tell them it's dry, they won't believe you and they'll think it's going to be sweet. Tell them it's bone dry."
From there, it's a matter of letting the quality take over.
"People are realizing that this is about the most delicious thing you can drink," Kravitz says. "The thing that really riveted me was when I was told by one of my largest rosé suppliers that this year, in France, total sales of rosé are larger than the total sales of white wine."
Double-Digit Growth
The popularity of French rosés has risen dramatically in recent years. French consumption has almost tripled over the past 20 years, and rosés make up 30 percent of France's total wine consumption. Globally, consumption of rosés is up 15 percent over the past 10 years, and makes up about nine percent of total wine consumption.
Importers say the domestic demand for rosé is 10 to 20 times what it was 15 years ago. According to the French Customs Agency and the CIVP/ Provence Wine Council, exports of rosé to the U.S. increased 40 percent last year, marking the tenth straight year of double-digit growth. Provence, the oldest wine growing area in France, is the world's largest rosé specialty region, with rosé making up more than 88 percent of Appellation d'Origine Protegee wine production.
"A number of things have converged," Kravitz says. "Over the past few decades people have traveled more, and a lot of those people have traveled to the Mediterranean. They look at what the locals are drinking, and they're drinking pink.
"As little as 10 to 15 years ago, if you ordered a rosé in a restaurant, the people at the table next to you might snicker, thinking you're ordering sugar-water – white zinfandel. But as the world becomes a little more open, people don't worry about it. If you go into a restaurant in Marseilles and people are eating bouillabaisse, most people are going to be drinking rosé."
Pairing With Pink
The lighter, fresher rosés are perfect for the brighter days ahead, providing a delicious option for hosts looking to pair a multifaceted sipper with any number of seasonal favorites.
"They're extremely versatile," Kravitz says. "Because of the naturally high level of acidity and vivacity, they're terrific with grilled foods. Rosés are the ultimate patio wine."
The variety of rosés lends them easily to a wide range of foods, occasions and situations.
"Don't be afraid to try them with almost everything," Kravitz says. "You can have it with steak or Greek salad or anything in between. You might like the match or you might not, but it's not going to be off-putting like drinking a sauvignon blanc with a steak or a cabernet sauvignon with trout. It's not going to be weird."
Rosé was at one time merely a preliminary product of red wine. Now, thanks in part to the demand over the past decade, farmers produce a harvest specifically for rosé.
Rosé wines are made from a wide variety of grapes from all around the world, but the leaders in the category remain those produced in France. The grapes are crushed (via bleeding, pressing, limited maceration or run off,) and the skins are allowed to remain in contact with the juice for a short period until the winemaker is happy with the color – which is one of the defining characteristics of this fresh, fruity wine.
Even a cursory visual inspection – easy to do since rosés are generally bottled in clear glass to better display the wine's attractive hues – reveal that they can cover a wide swath of colors. Different periods of skin contact can create a diverse assortment of tones. The colors can range from a light pink to something closer to a brick-orange hue, and everything in between.
Kravitz says that the fashion lately has trended toward very pale colored rosés, called vin gris, which are barely pink with very little color.
"This ties into the lighter, more vivid, more refreshing style," he says.
To Age, Or Not to Age?
It's generally accepted that rosés aren't made to be aged as many wines are – that they are best consumed young. And while it's a good rule of thumb to consume rosés within no more than a couple of years of their vintage, there are some that can be cellared in a way that can enhance character and flavor.
"95 percent should be drunk in the first 12 months," Kravitz says. "But there are exceptions. Some of the wines from Provence and the Rhone Valley develop subtleties with age."
The best advice may be to try a rosé at its most fresh. It's not a complex wine, according to experts, so leaving a bottle on the wine rack for a couple years won't necessarily improve it. It won't be as fruity or fresh – which is a large part of the charm of rosés. The freshest are bright and crisp, and taste of spring and summer.
Additionally, great values are available.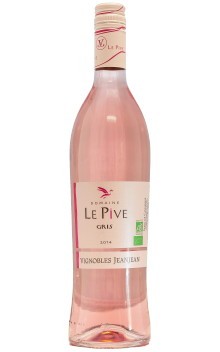 While high-quality rosés are available from domestic producers, the traditional, dry rosés from European farmers represent a particularly good choice at excellent prices.
Kravitz suggests looking to a wine from Pic Saint-Loup for something that might be slightly less expensive, yet retains the high quality expected from a top-notch rosé.
"As long as it's the current vintage and French, it's going to be dry and agreeable," he says.
Of course, you can find great Rosés on hand at many of our locations. You'll have to be fast to grab some of these deals, though! For a limited time, check out Chateau La Gordonne La Chapelle Rosé at just $27.99 for the 1.5L bottle – elsewhere, the 750mL can be found for $25.00 – but there are only 60 cases available in select stores. Also, Domaine Le Pive Gris is a great pick for just $14.99. Enjoy exploring the word of Rosé!
This article originally appeared in the May issue of Celebrate NH magazine.