National Amaretto Day is held every April 19th. The national holiday celebrates the sweet, Italian, almond-flavored liqueur invented in 1851. The Italian word "amaretto" means "a little bitter" and was chosen because the liqueur is made from bitter almonds and apricot kernels. Amaretto can be enjoyed in several ways, both when baking or mixing a cocktail. Amaretto pairs well with chocolate flavors, citrus, red and dark fruits, and spices—like cinnamon, nutmeg, or vanilla. Try a few of our favorite amaretto recipes!
Amaretto Sour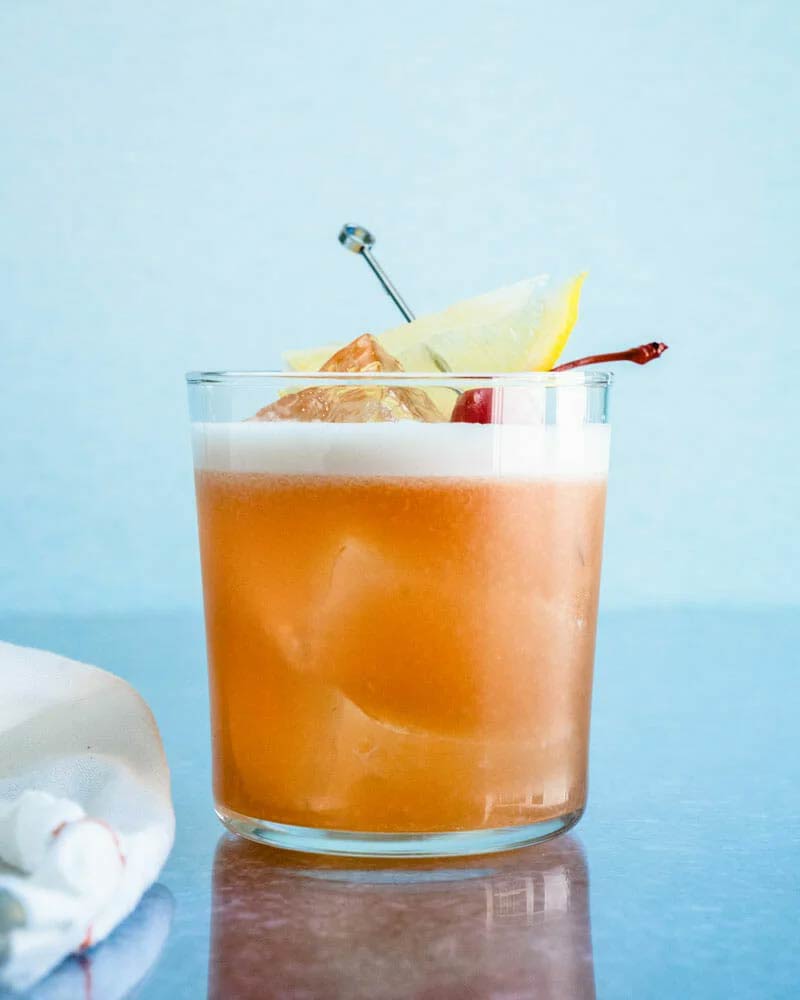 Ingredients
1 ½ ounces (3 tablespoons) amaretto
½ ounce (1 tablespoon) bourbon whiskey
1 ounce (2 tablespoons) lemon juice
1 teaspoon simple syrup or maple syrup
1 egg white (optional)
2 dashes Angostura bitters
For the garnish: cocktail cherry or Luxardo cherry, lemon slice
Instructions
Add the amaretto, bourbon, lemon juice, syrup, egg white, and bitters to a cocktail shaker without ice. Shake for 15 seconds.
Add the ice to the cocktail shaker. Shake again for 30 seconds.
Strain the drink into a glass; the foam will collect at the top. Garnish with a cocktail cherry.
Almond Joy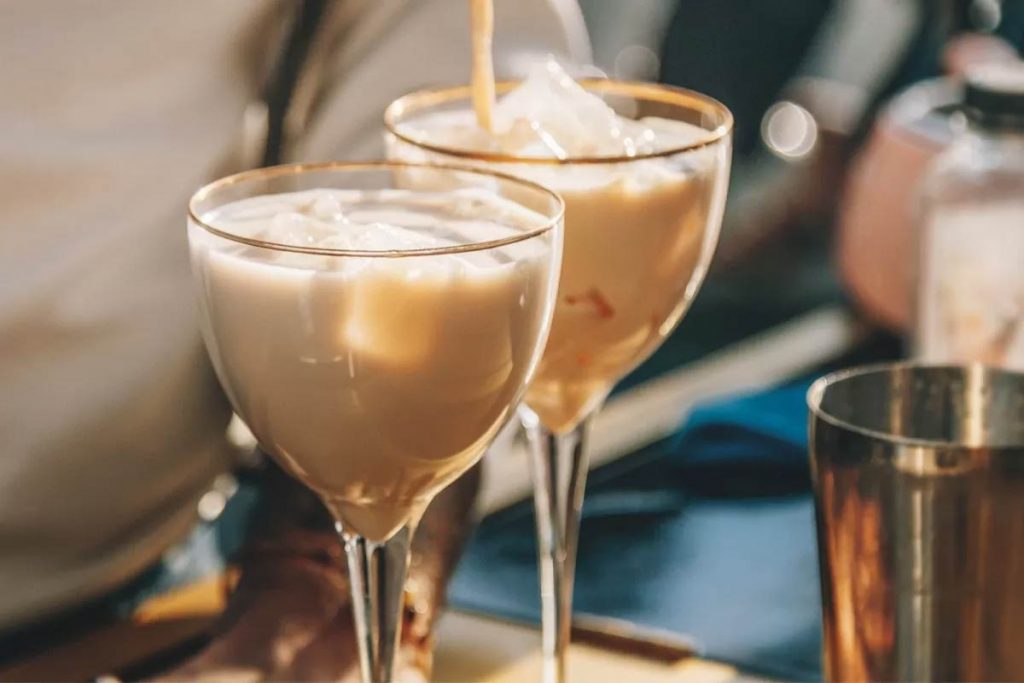 Ingredients
½ ounce coconut rum
1 ounce amaretto
1 ounce crème de cacao
2 ounces heavy cream
Ice
Instructions
In a cocktail shaker, combine the rum, amaretto, crème de cacao, and heavy cream.
Add ice and shake to chill.
Strain into a poco grande or wine glass filled with fresh ice.
Amaretto Cranberry Kiss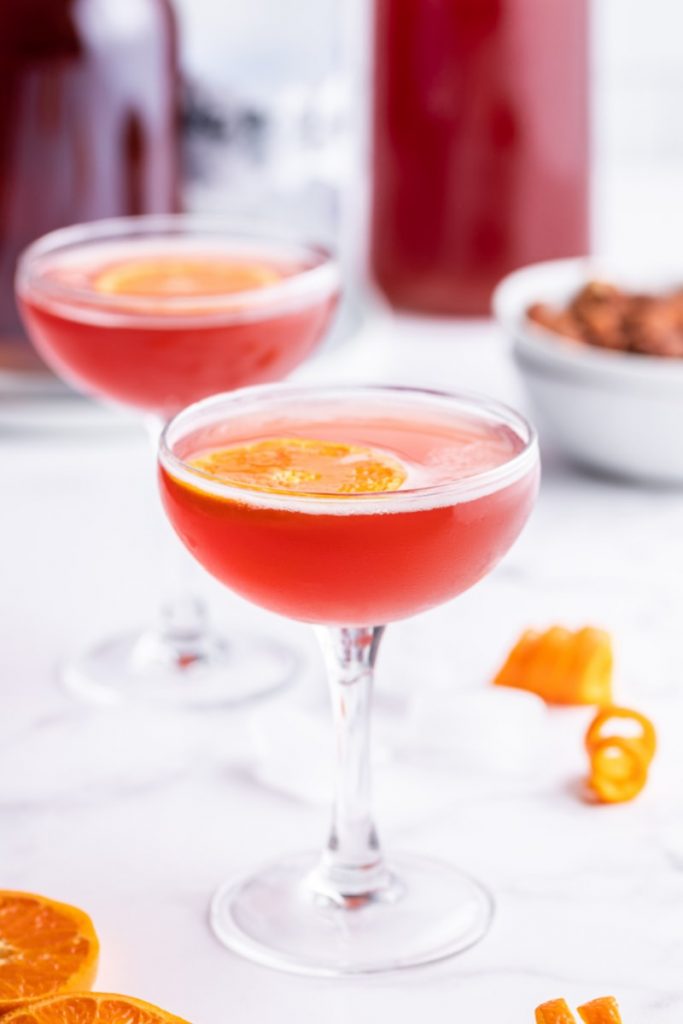 Ingredients
1 peeled orange wedge and superfine sugar for garnish
¼ ounce freshly squeezed orange juice
2 ounces cranberry juice
1 ounce vodka
½ ounce amaretto
Ice
Peeled orange section for garnish
Instructions
Run an orange wedge around the rim of a cocktail glass and dip the glass rim in superfine sugar. Set aside.
In a cocktail shaker, combine the orange juice, cranberry juice, vodka, and amaretto.
Add ice and shake to chill.
Strain into the prepared cocktail glass.
Garnish with the peeled orange section.

Check out some of our favorite amarettos you'll find in our outlets: