Sweet Baby Vineyard
Located in Hampstead, New Hampshire is a gem of a find called Sweet Baby Vineyard. Their award-winning fruit and grape wines are 100% NH-Grown from single source farms, grown right on their property.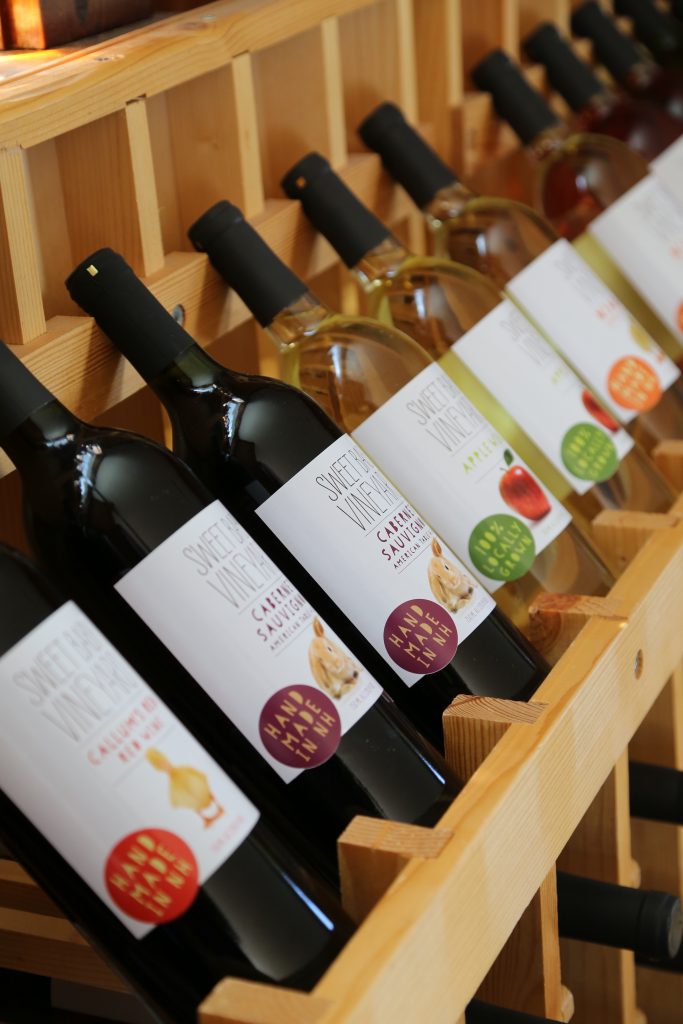 In business for 13 years, farming has been a family affair for generations for Stacey Eaton. She feels lucky to live in a state with an abundance of local farms to acquire quality fruit and even grow her own! Sweet Baby Vineyard offers up to 26 varieties of red, white, fruit, and sparkling wines to taste that range from dry to sweet.
The vineyard is open year-round Thursday and Friday from 12-4 pm and Saturday and Sunday from 12-5 pm. Check out their indoor tasting room and enjoy a wine tasting, wine by the glass, or a wine flight! You can reserve a table online for either indoors or outdoors on their beautiful farm.
Can't make it to Sweet Baby this summer? Lewis joined us as part of a virtual panel discussion, watch the replay here.