A rich and fruity Sangria is one of the best ways to end a late summer evening! The end of summer is the ideal time to make the most of last ripe fruits and also transition into more autumn-themed flavors. See our list below for some of our favorite end of summer Sangria recipes!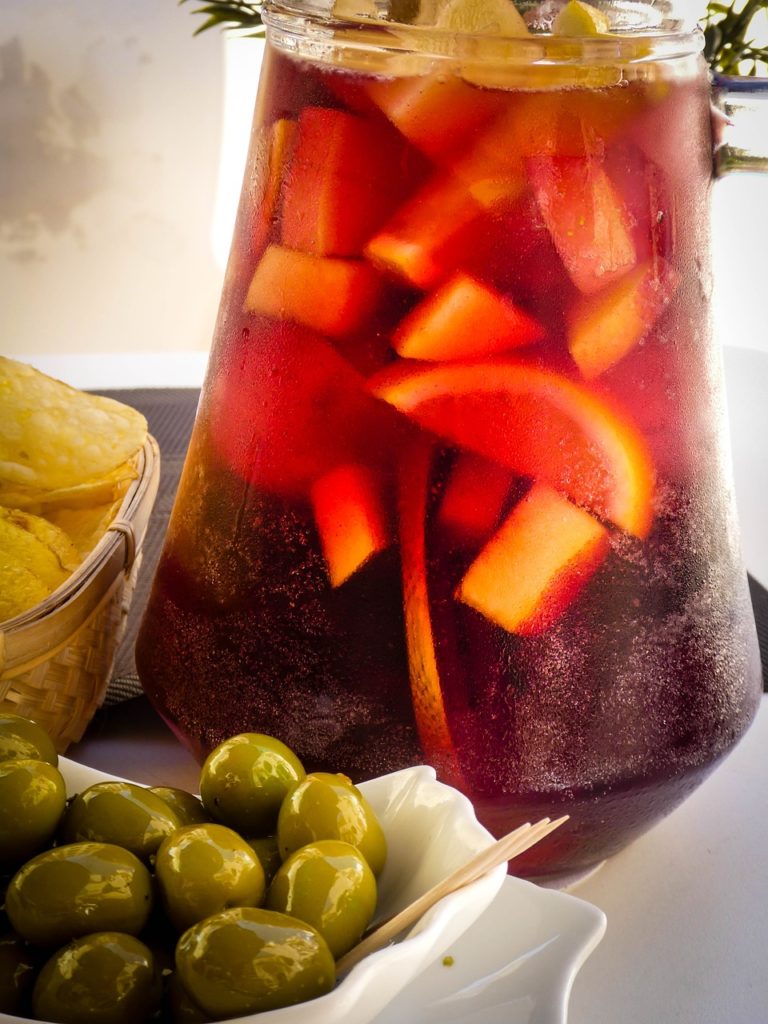 1 bottle 750mL rosé
2 cups seltzer plain or flavored of your choice
1 cup blackberry brandy
2 honey crisp apples sliced
2 plums sliced
1 orange cut into wedges
1 cup figs sliced
1/2 cup grapes halved
Combine all the ingredients in a large pitcher. Let this sit for 30 to 60 minutes in the fridge so the fruit can get saturated. Serve over ice by scooping out the fruit and pouring the sangria over the top.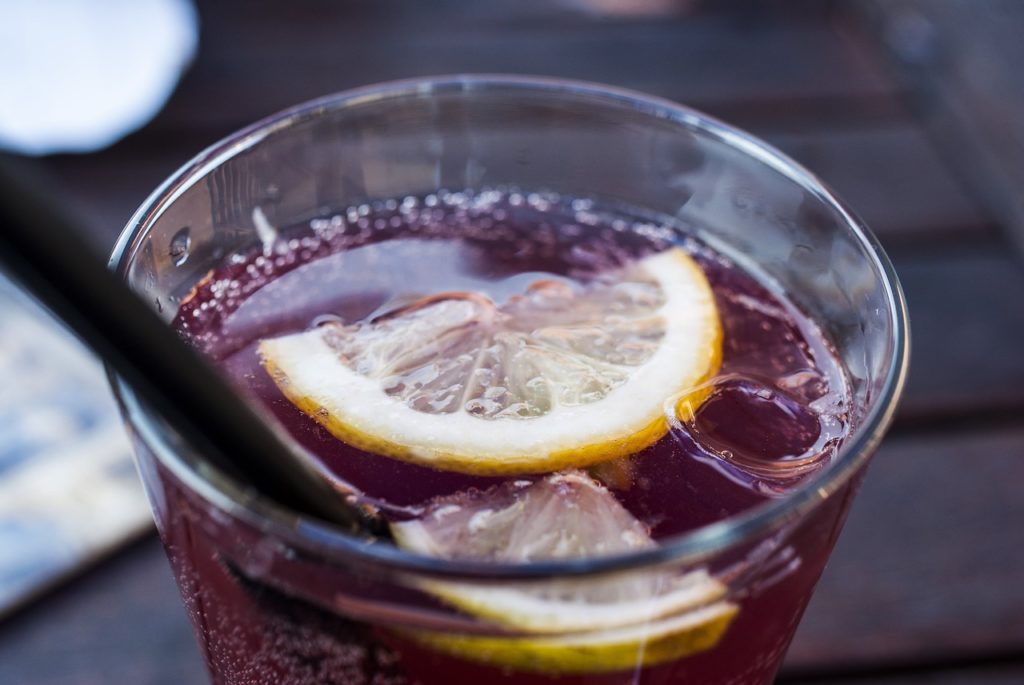 1 bottle 750 mL of dry red blend
1/2 cup white rum
1/2 cup pineapple juice
1 peach
1 plum
1 orange
1 lemon
1/2 cup blackberries
4 cups lemon-lime soda (more or less to fill to a gallon)
Ice
In a gallon pitcher, combine wine, rum, and pineapple juice. Slice the orange, lemon, peach, and plum. Add to the wine mixture. Drop in the blackberries and stir gently to combine. Let fruit stand in the wine mixture for at least one hour for maximum fruit flavor. Before serving, slowly stir in enough lemon-lime soda to fill to a gallon. Serve over ice.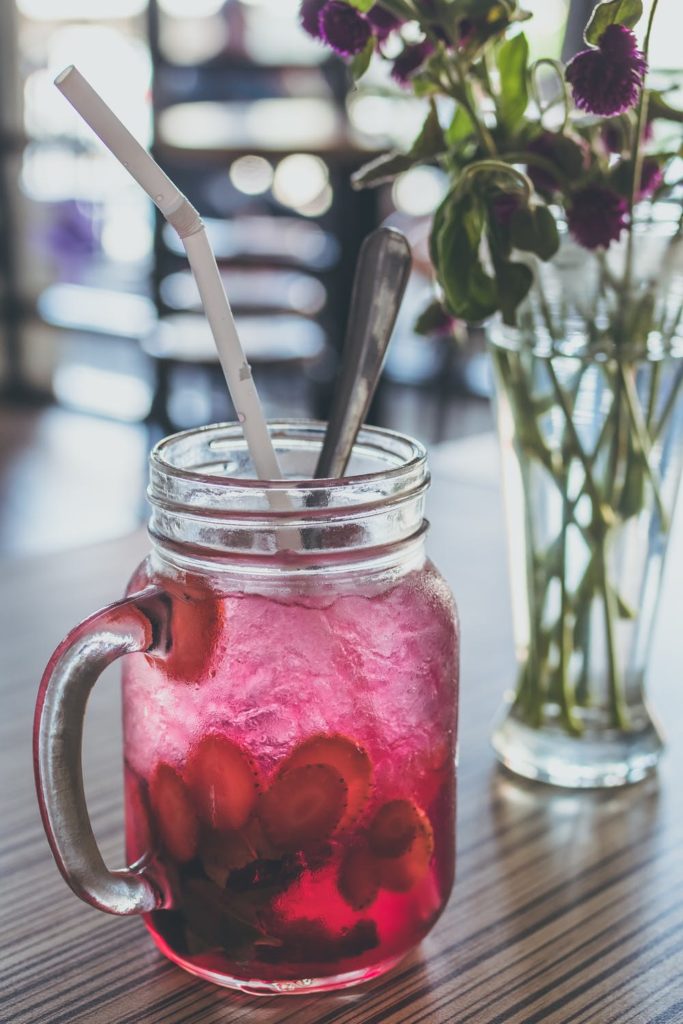 1/2 cup brandy
1/2 cup orange liqueur
2 cups club soda, any flavor
2 oranges, sliced
2 limes, sliced
1 cup of melon balls (cantaloupe and/or watermelon)
1 pint of strawberries, sliced
Add all of the fruit to the bottom of a pitcher. Pour your wine, brandy, Grand Marnier and club soda over top and stir. Let it sit in the fridge for a few hours. To serve, add ice and some of the fruit to a glass and pour the sangria over top.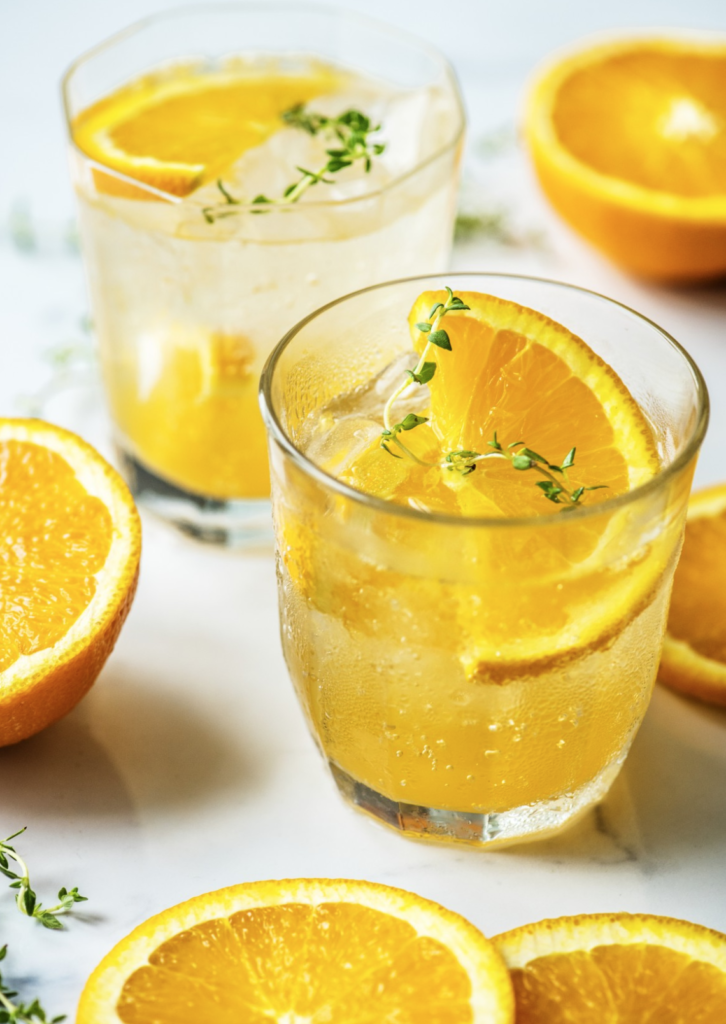 2 blood oranges
2 lemons
5 key limes
1 ruby red grapefruit
1/2 cup triple sec
1/4 cup simple syrup
1 1.5 liter bottle of Chardonnay
1- liter lemon-lime soda
Ice
Slice fruit and add to a large pitcher. Pour in triple sec, simple syrup, and Chardonnay and chill for at least 3 hours. Pour sangria in a glass of ice until 3/4 full and top off with chilled lemon-lime soda.
2 tablespoons mild honey
1/3 cup finely chopped fresh ginger
2 medium-sized white nectarines or peaches, chopped
2 medium-sized white nectarines or peaches, sliced
1/4 cup strained lemon juice
1 bottle prosecco
1 cup elderflower liqueur, chilled
Ice
1-2 cups sparkling water, chilled
In a large measuring pitcher, muddle together the honey and chopped ginger until the juices run out of the ginger. Muddle in the chopped nectarines and lemon juice until well crushed. Stir in half of the prosecco. Strain the mixture through a fine mesh sieve and into a large punch bowl or pitcher, pressing on the fruit pulp. Discard the pulp. Add the rest of the prosecco, the St. Germain, and the sliced nectarines. Add ice and sparkling water to the pitcher and serve within the hour while the drink is bubbly, ladling it into cups with bits of the fruit.