Keep the summer vibes going throughout the holiday. Treat yourself to some of our must-try cocktail recipes for your Labor Day BBQ.
Tequila Sunrise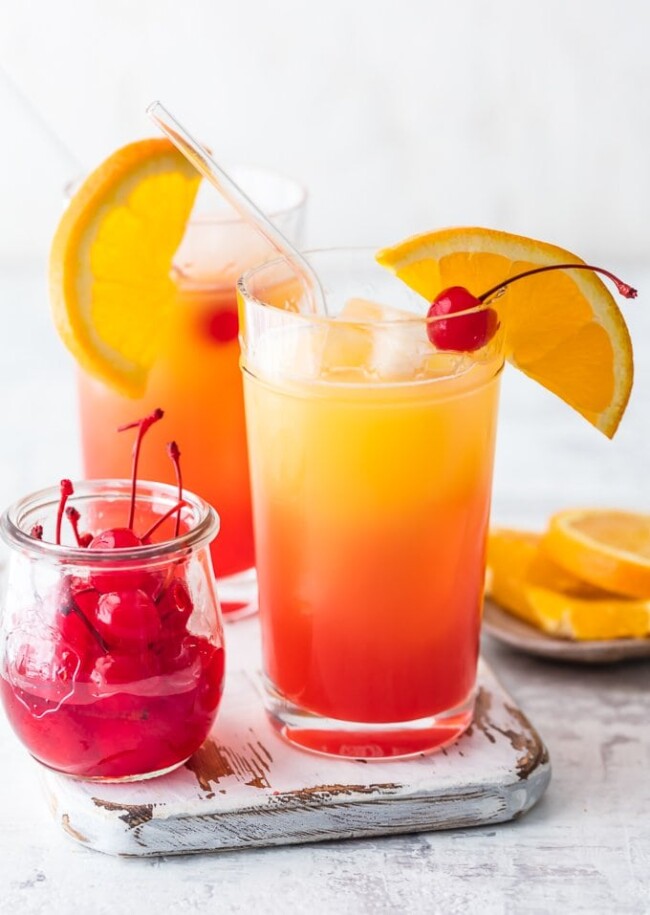 Ingredients
3 ounces of orange juice
0.5 ounces of grenadine
1.5 ounces of tequila
1 cocktail cherry
1 orange slice
Instructions
Add ice to a glass and stir together orange juice and tequila.
Add a splash of grenadine.
Garnish with cherry and orange slice.
Enjoy!
Strawberry Mojito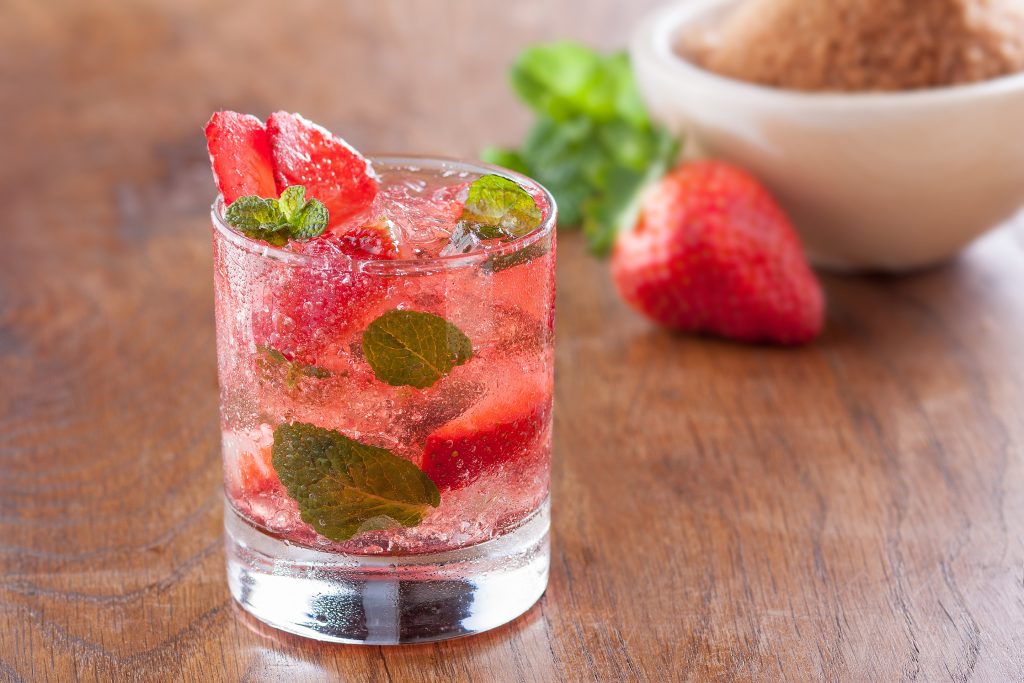 Ingredients
1 ounce of simple syrup
3 fresh strawberries
2-3 fresh spearmint sprigs
1 ounce fresh lime juice
2 ounces light rum
3-4 ounces of soda water
Instructions
Muddle the simple syrup, strawberries, and mint leaves in a chilled glass.
Stir in lime juice and rum. Fill the glass with ice and top off with soda water.
Garnish with mint sprigs and strawberry slices.
Enjoy!
Rosé Sangria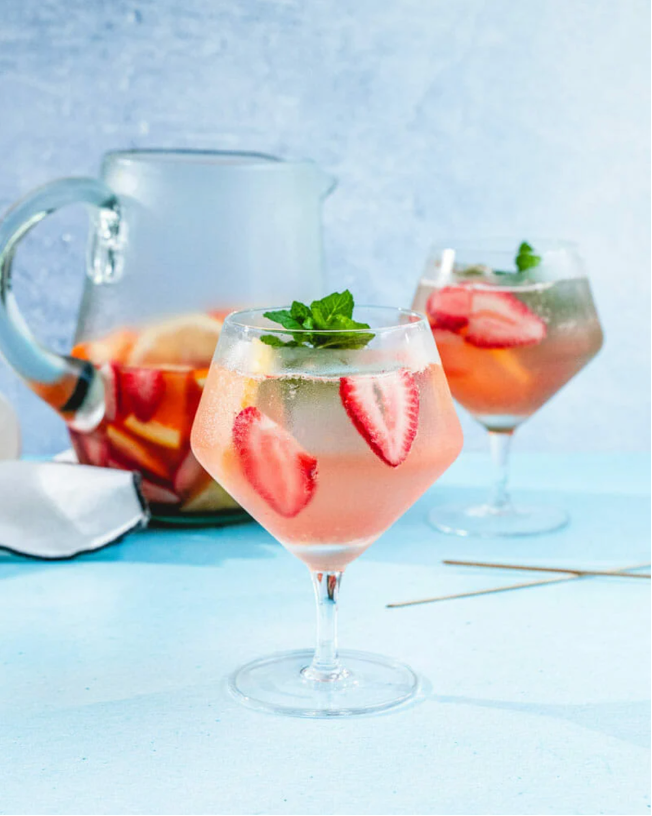 Ingredients
1 orange
2 cups strawberries
2 tablespoons sugar
1 bottle rosé, chilled
⅓ cup brandy or Grand Marnier
1 handful of mint leaves
1/2 lemon, sliced into rounds
Sparkling water, for serving
Instructions
Chop the orange into slices (leaving the skin on). Slice the strawberries. Add both to the bottom of a pitcher, sprinkle with sugar, and stir. Let them stand for 20 minutes at room temperature.
After 20 minutes, pour in the rosé wine and brandy. Add the fresh mint and lemon rounds. Stir and refrigerate for 1 to 4 hours.
Pour the sangria into ice-filled glasses and top with a splash of sparkling water. Add fruit to each glass.
Visit NH Liquor & Wine Outlet in-store or online to purchase your favorite wines and spirits for these recipes!
For more cocktail recipes, visit The Tasting Room.