Compliment your leftover Halloween candy with these easy cocktails. They're all treats with no tricks!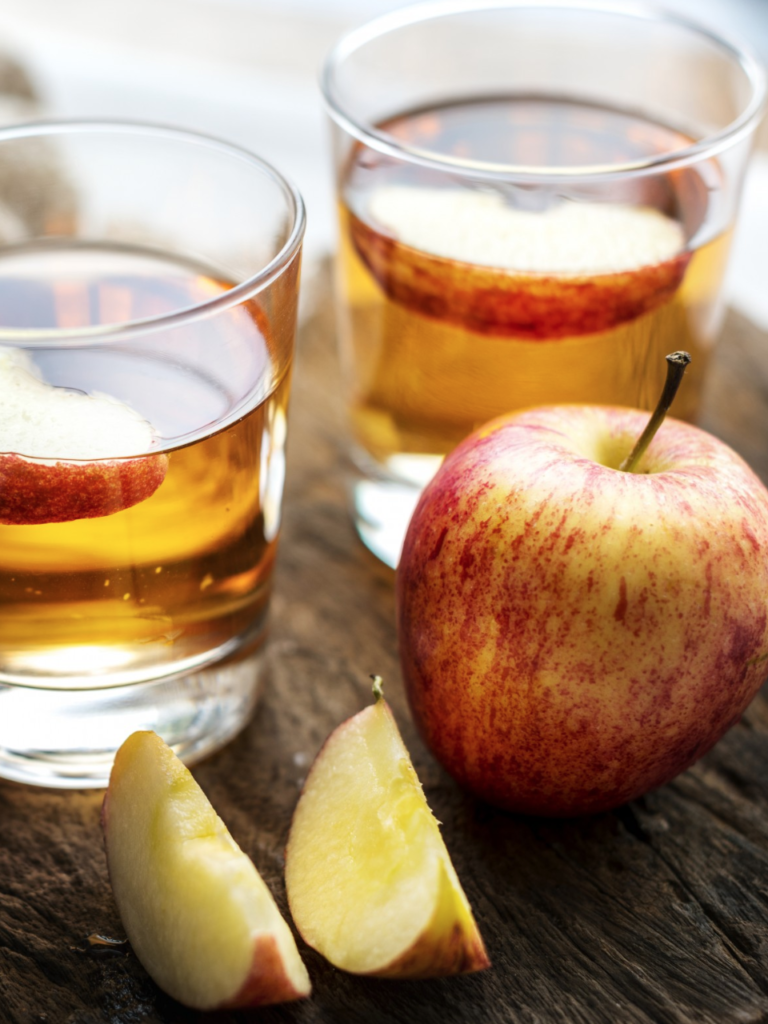 2 oz. fresh apple cider
2 oz. cognac
1 oz. Cointreau
1 oz. fresh lemon juice
Strip of lemon zest and brandied cherries, for serving
Place cider, cognac, Cointreau, and lemon juice in a cocktail shaker; top with ice. Shake until the shaker starts to frost and feels very cold to the touch, 20 to 30 seconds. Strain into a coupe and top with zest and brandied cherries.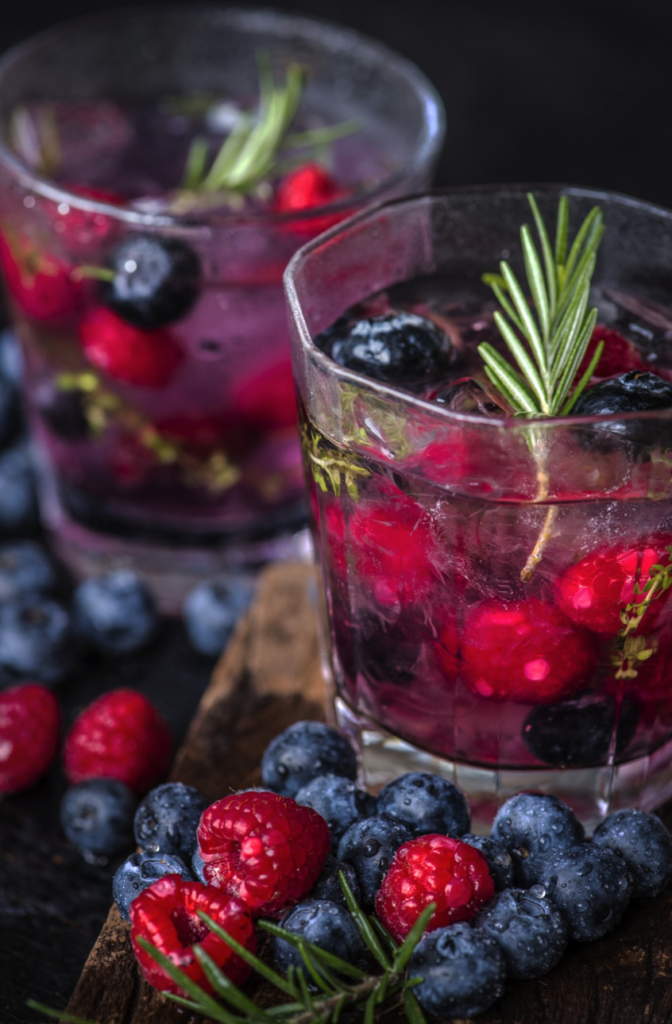 8 fresh blackberries, plus more for topping
1-2 tsp fresh rosemary, plus a sprig for serving
Juice from half of a lemon
1-2 tbsp honey
Sparkling water
In a cocktail shaker or glass jar, add blackberries, rosemary, lemon juice, and honey. Muddle all of the ingredients together, squishing everything to release the juices. Add the tequila and orange bitters. Add ice to your glass and strain the drink over the ice. Top the glass with a little more ice, pour the sparkling water over, and gently stir to combine. Garnish with fresh rosemary.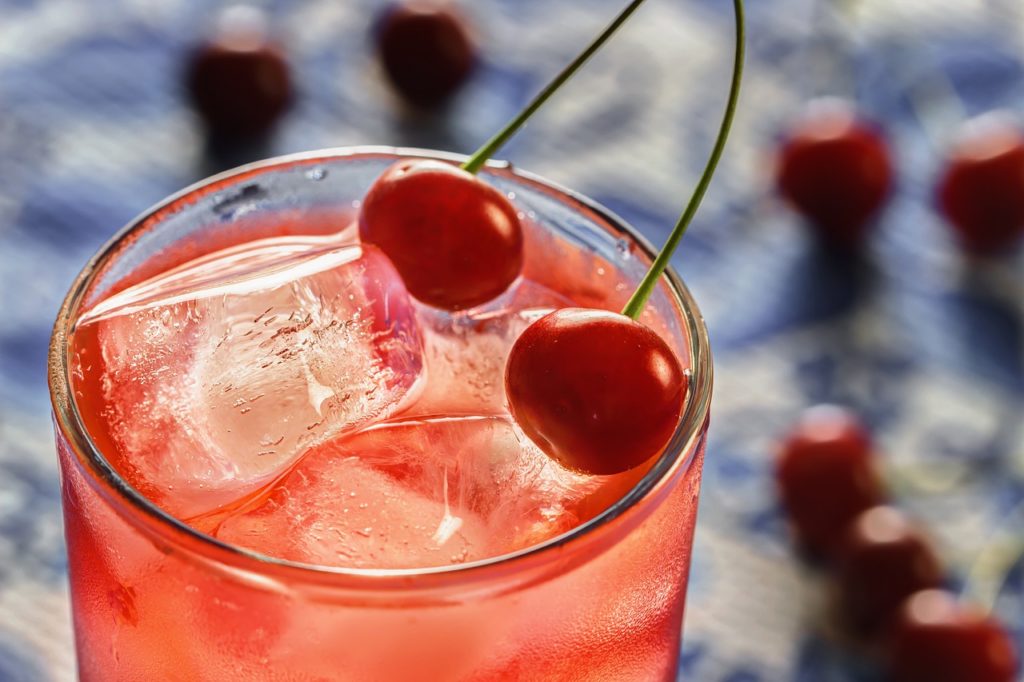 3 frozen cherries
1 dash Angostura bitters
1 cup ice
2 oz rye whiskey
1 oz sweet Italian vermouth
1/2 oz simple syrup
1/2 tsp lemon juice, or to taste
Place cherries in a glass and splash with bitters. Muddle cherries until smashed to desired consistency. Fill a cocktail shaker with ice; pour in rye, vermouth, simple syrup, and lemon juice. Cover shaker, shake vigorously, and pour cocktail over cherries.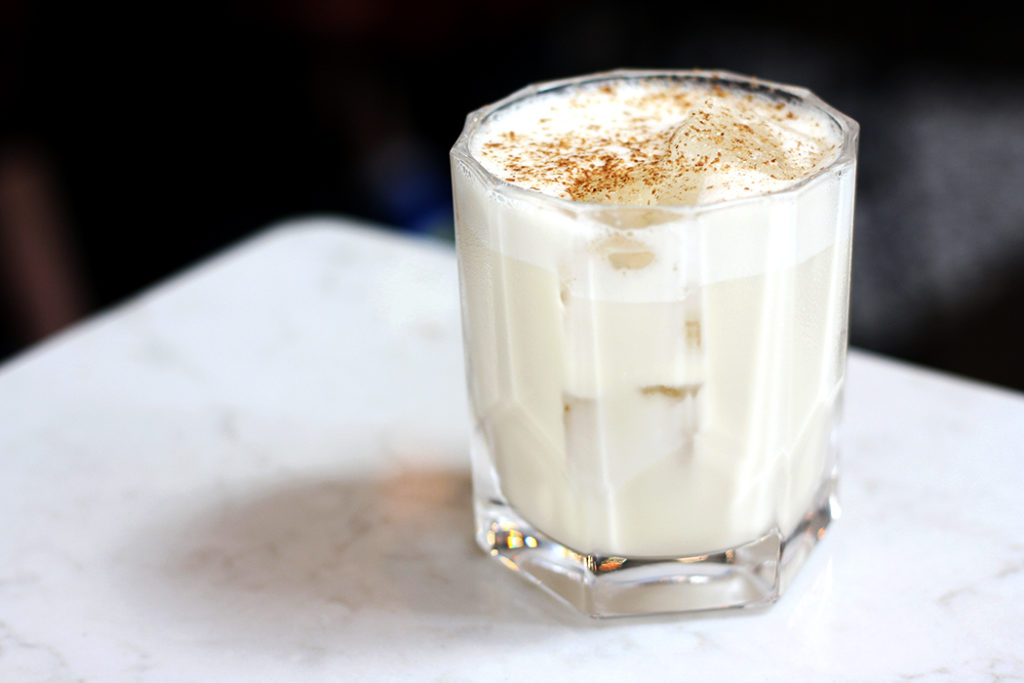 2 oz coconut rum
1 1/2 oz white Creme de Cacao
1 -2 tsp vanilla simple syrup
1 1/2 oz heavy cream (or half and half)
Add everything with ice into a cocktail shaker. Shake well until chilled. Pour into glass and serve immediately.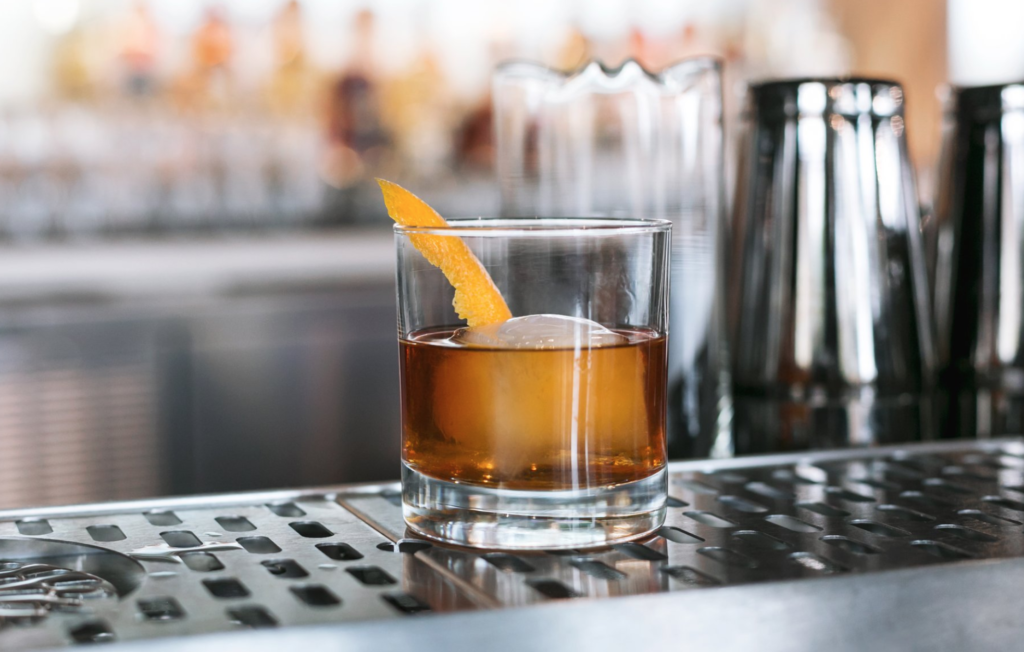 1 oz light rum
1 oz dark rum
1 oz 151 rum
1 oz Cointreau
3 oz orange juice
1 1/2 oz lemonade
1/4 oz grenadine
Place 1 cup of ice in a cocktail shaker. Add all ingredients and shake to combine. Pour into glass and fill with ice. Garnish with an orange wheel and serve.