Don't forget about your best girlfriends this Valentine's Day! New Hampshire Liquor & Wine Outlet has you covered! Galentine's Day is celebrated on February 13th and is a special day for celebrating friendship and love even if it's not romantic love! We're going to help you get ready for the ultimate Galentine's Day with your girlfriends—everyone loves to brunch with some bubbly!
Galentine's Day Cocktail Recipes
Mimosa
Ingredients
2 ounces (¼ cup) fresh orange juice
4 ounces (½ cup) La Marca Prosecco
1 teaspoon Cointreau (optional)
Orange wedge for garnish
Instructions
Tilt the champagne flute and pour in the Prosecco. (It will fill about 2/3 of the glass.)
Top off with orange juice and then add the splash of Cointreau if desired.
Bellini Cocktail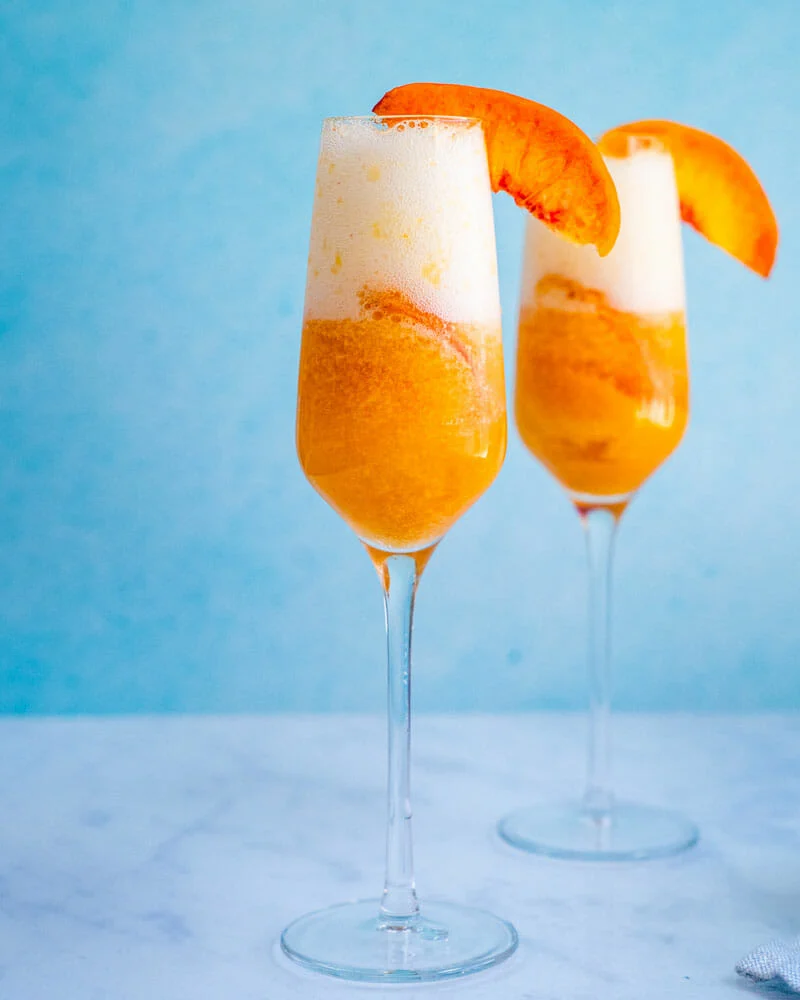 Ingredients
For the peach puree
3 large ripe peaches or 1-pound frozen peaches (makes enough for six drinks or one bottle of Prosecco)
For each Bellini
Instructions
To make the peach puree:
Peel your peaches and slice them in half. Use your fingers to pull out the pits.
Puree the peaches in a food processor or blender until a smooth puree forms.
Taste, and if your peaches aren't perfectly ripe and sweet, add a little sugar, honey, or maple syrup, then blend again.
Refrigerate for up to one week or freeze for longer storage.
To make the Bellini:
Add the peach puree to a champagne flute or glass.
Add a splash of Prosecco and stir gently to combine.
Then add the remaining Prosecco.
Garnish with a peach slice.
For more recipes, visit The Tasting Room!
To shop for the ingredients, visit NH Liquor and Wine Outlet.