Anyone in the world of wine has heard the saying, "Good wines are made in the cellar. Great wines are made in the vineyard." And nowhere in New Hampshire is putting this saying into practice more than Flag Hill Distillery & Winery.
New Hampshire can be a challenging area to grow anything, especially grapes which are so climate-sensitive. However, Flag Hill has found a way to grow first-class grapes that create first-class wines. Founded in 1994, they started as a winery. But, they have slowly morphed into a distillery as well as a wedding venue. The current owner, Brian Ferguson, purchased the property in 2015 and has led it to where the brand is today.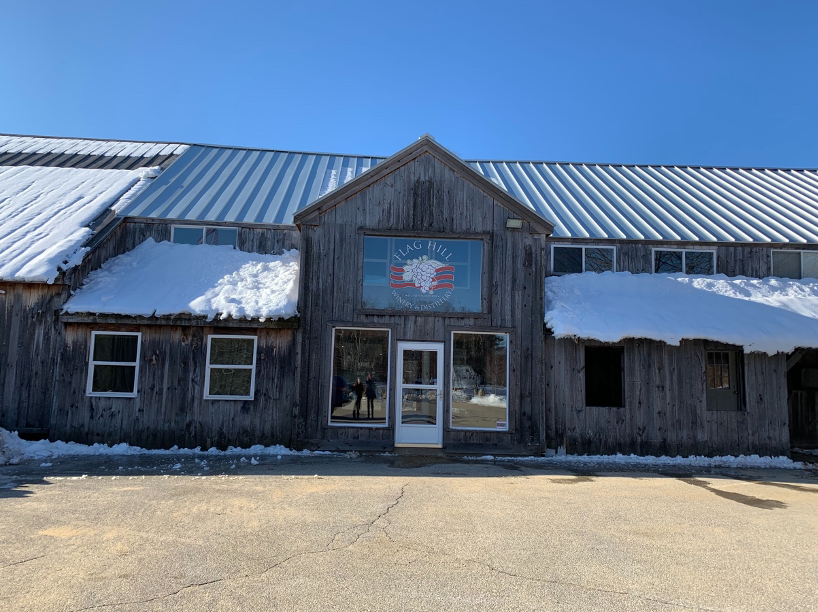 One of the many things that set Flag Hill apart, is that they grow all of their grapes on their property in Lee, New Hampshire. This already sets them on a path for success because of the freshness of the fruit. Instead of ordering some, or all, of their grapes from across the country they can pick them on their property and begin the wine-making process immediately. This means they are working with grapes that are at their finest. However, their focus on wine's quality begins long before the grapes are picked. They truly begin in the vineyard, focusing on their soil, the timing of the harvest, and even how the grapes are picked. It's the little things such as these that add up to the award-winning wines they sell. "Our focus is on primary ingredients," says Ferguson, "We apply that principle to everything, from our wines and distillery to our catering."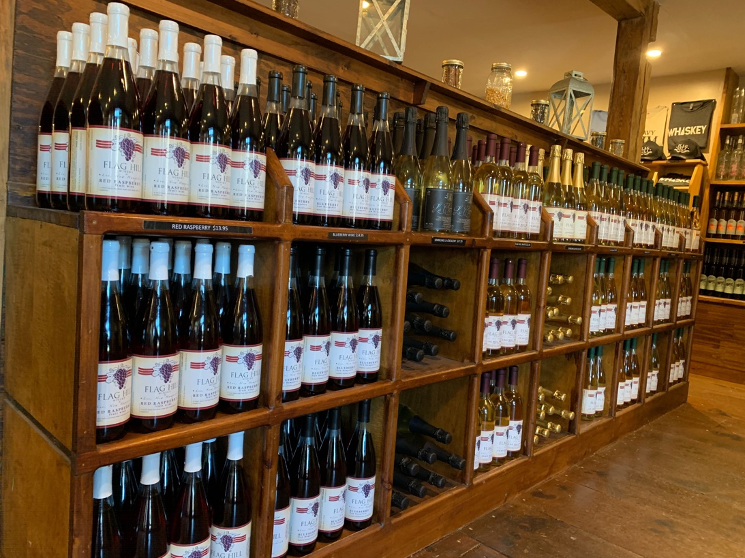 Flag Hill has a boast-worthy collection of wines. From elegant sparkling wines and brilliant whites to decadent red wines and even ports, there's something for every wine-lover. Each wine offers a unique taste of New Hampshire within a high-quality wine. These can be seen in some of their more New England-inspired wines, such as their Apple Cranberry Fruit Wine that is made with apples picked in Concord, NH. Some of our favorite Flag Hill wines that can be found in our stores are:
Flag Hill Sparkling Apple Cranberry
Flag Hill Sparkling Cayuga White
Flag Hill Raspberry Fruit Wine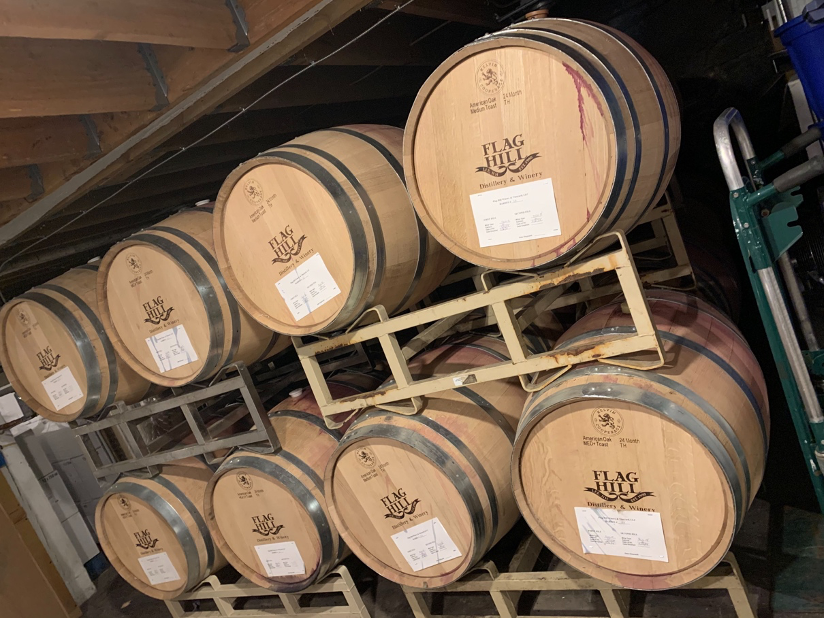 They apply the same principle of focusing on the primary ingredients to the distillery side of their business as well. All of their whiskeys are made from the grain they've grown in their fields. This is not an easy feat, especially in New Hampshire, and the value of it shouldn't be overlooked. By using grain they've grown themselves, they can control every aspect of the process. This means they don't need to worry about pesticides or low-quality grain. By sharing land with other local growers, Flag Hill can ensure that their crops are always growing in soil that has been nurtured properly and is free of any chemicals. All of this leads to high-quality spirits that are then aged to perfection using New Hampshire's seasonal changes.
A few of our favorite Flag Hill spirits that we carry in our stores are: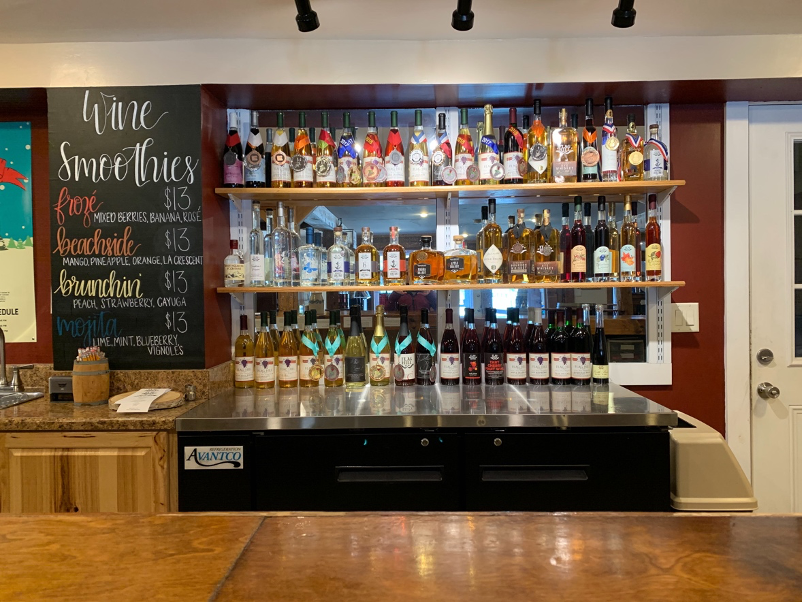 Outside of its products, Flag Hill also offers a wide array of events. Some of these events, such as their Brunch & Bubbles, sell out months in advance. (We recommend signing up for their email blast so you can be informed of the latest event listings!) Structured after brunches in the islands, Bubbles & Brunch provides guests with plenty of delicious sparkling wines but also an array of local foods that change with the seasons. All of this is presented on their beautiful property, outside in the fields. They also host occasional Chef's Table Dinners which again provide guests with seasonal foods paired with their wines.
As for what is next, Flag Hill has plenty of plans in the works! In addition to new products, they're also expanding their property to include short-term rentals. This will allow tourists to spend time at Flag Hill and explore the day-to-day experience at a winery and distillery. It will also support the use of the property for weddings and parties.
The next time you're near Lee, New Hampshire, be sure to stop by Flag Hill! They are always eager to share a taste of their wine with visitors. And, the next time you stop by one of our stores, purchase a bottle or two of their wines or spirits!