Farnum Hill Ciders, located in scenic Lebanon, New Hampshire, is changing the way people think about cider. The average American usually thinks of a non-alcoholic apple juice when they hear the term, but cider's original definition is "an alcoholic drink made from fermented crushed fruit, typically apples" which is precisely what Farnum Hill specializes in. (During Prohibition, the U.S.A. moved to a new meaning for the word "cider" – abroad, "cider" has always meant an alcoholic beverage.)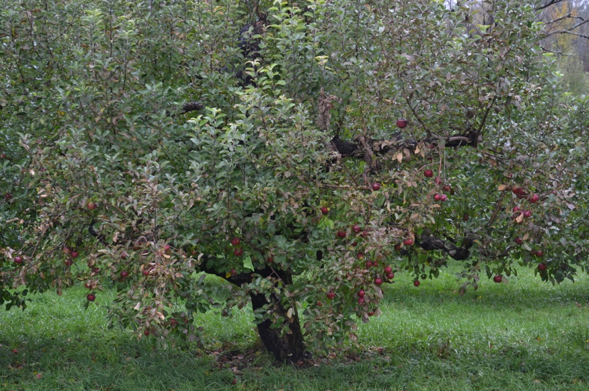 Farnum Hill, first licensed to make cider in 1995, is so far the largest grower of cider apple varieties in the United States. They produce a wide range of "bittersweet" and "bittersharp" varieties, each with their own unique character. Like wine grapes, these apples are usually not good to eat fresh. Just as the best wine comes from wine grapes, the best cider comes from cider apples, with names like Dabinett, Chisel Jersey, Bulmer's Norman, Somerset Redstreak and many more.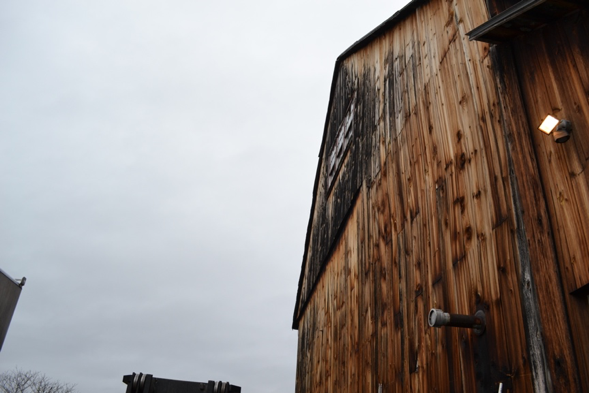 The ciders, which range from extra-dry to semi-dry, are made slowly from nothing but apples. Farnum Hill is rooted, quite literally, in traditional New England practices, growing American and English apple varieties and keeping every aspect of production in-house. Their cider production facilities are housed in a re-purposed dairy barn nestled amongst their acres of orchard. Farnum Hill grows everything themselves, on Connecticut Valley land which in the 1960's was known for producing the highest quality McIntosh and Cortland apples in the world, and is still recognized as one of the best places in the country for growing apples.
Location, cider apple varieties, in-depth knowledge and passion for the orchard cidermaking – all those factors put Farnum Hill ciders in a class of their own. Farnum Hill's dry ciders pair well with most everything, from a hearty Thanksgiving meal to a lighter summer spread.
At Farnum Hill they often like to joke that the founding fathers were drinking cider as they wrote the constitution, but that might not be far off!  In the early days of the United States, ciders were served with nearly everything and the same can be done today. In fact, New England especially has a rich history with cider which Farnum Hill is hoping to reignite. The cidery often sees a spike in sales during the autumn months when their apples are harvested, but their ciders can, and should, be enjoyed year-round. Just as nobody waits for the grape harvest to enjoy wine, consumers shouldn't wait for the apple harvest to drink cider because it can be enjoyed at any time of the year.
It's not only about the product though, at Farnum Hill it is also about how the product is produced. At the cidery they love the New England agricultural landscape and want to preserve it. By creating their cider, they are bringing more awareness to the value of not only traditional ciders but the orchards as a whole. Through their practices, Farnum Hill hopes to encourage others in New England to preserve and appreciate agricultural land so that it can be preserved and enjoyed for generations to come.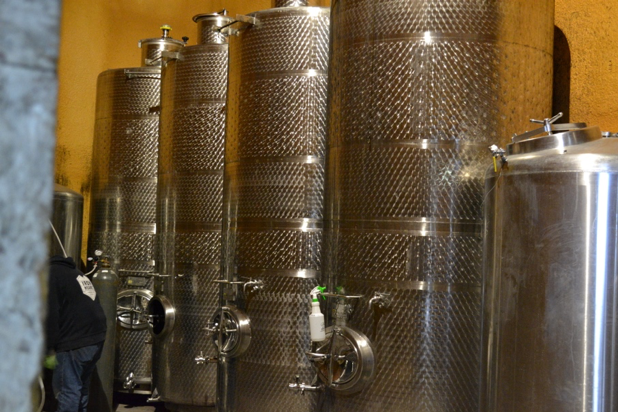 As important as tradition is to Farnum Hill, they also know how to keep up with the times and meet modern consumer needs. They recently released their new four-pack of canned ciders which can be found at some New Hampshire Liquor & Wine Outlets. While a can of cider may have seemed foreign to our New England ancestors, they are sure to please the consumer of today!
The New Hampshire Liquor & Wine Outlets are proud to carry several Farnum Hill Products! They can be found at nearly all of our locations, see the full list of products and inventory here. The four-pack of Farmhouse Cider is also now available in our stores and you can view the inventory here.