Summer is coming to an end, but there is still plenty of time to mix together one or two of these drinks! We have all the summer flavors, from grapefruit to fig and pineapple to cherry!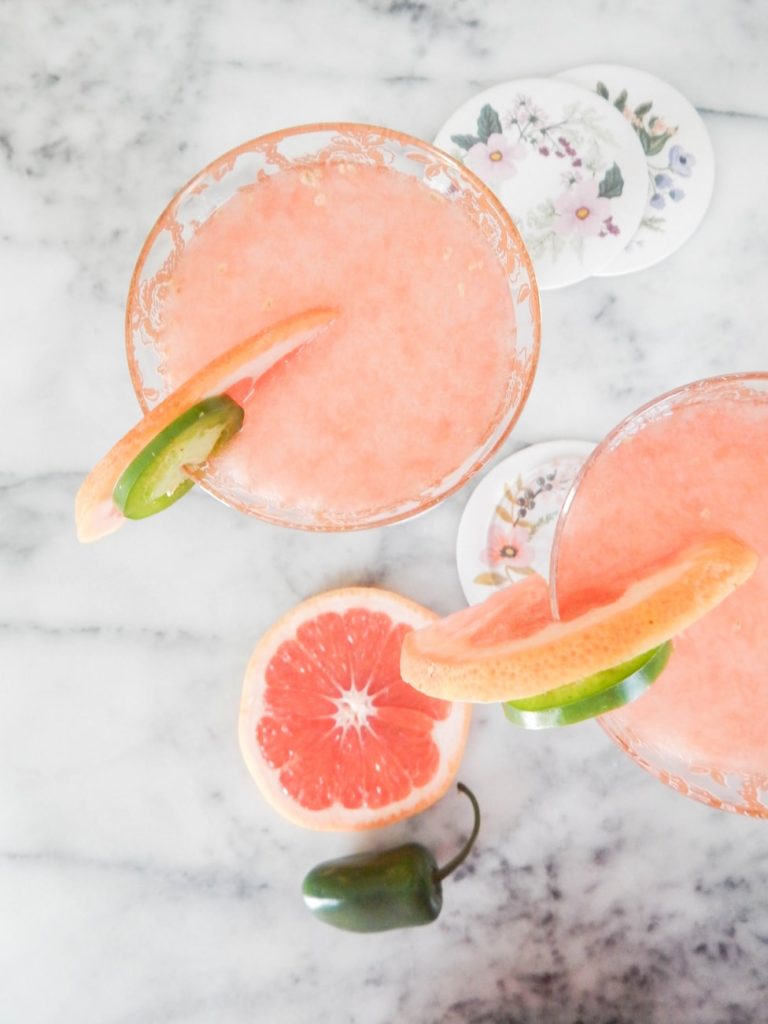 Nothing says summer quite like pink grapefruit! This new take on a Collins packs a powerful, citrus punch!
2 ounces gin
½ ounces freshly squeezed lemon juice
½ ounces freshly squeezed grapefruit juice
1 ounce simple syrup
3 ounces of San Pellegrino sparkling water
Grapefruit zest
Mint leaves
Rim a glass with a grapefruit wedge and dip it into salt and grapefruit zest mixture. Add gin, lemon juice, grapefruit juice, and simple syrup to a martini shaker with ice. Shake well, and strain into glass. Add Pellegrino sparkling water and stir. Garnish with grapefruit zest and mint leaves.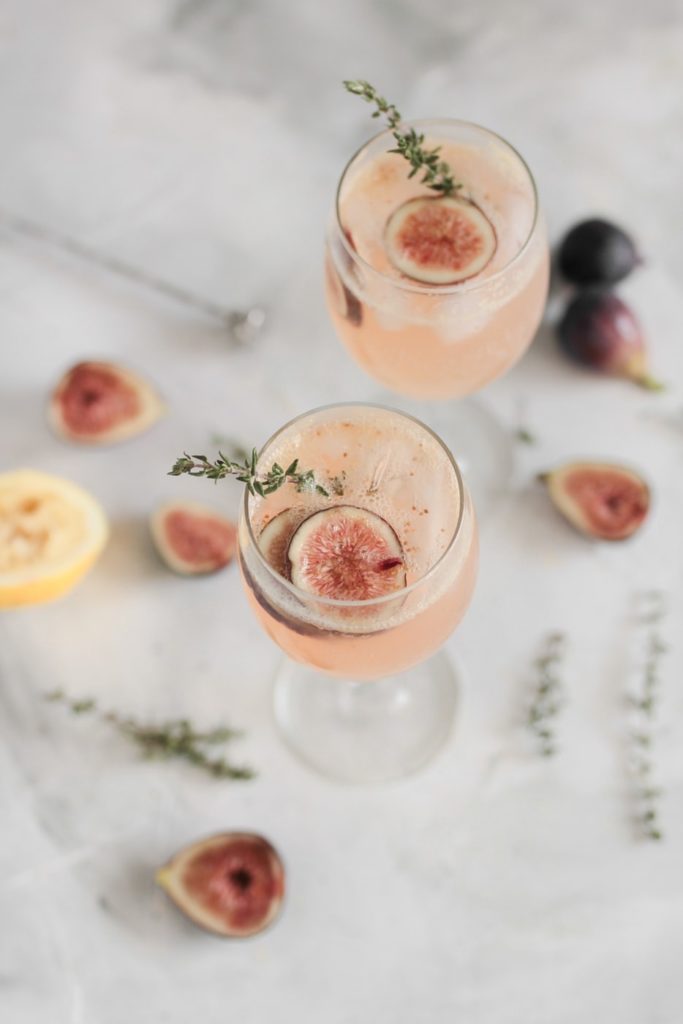 Spiced Rum Fig Kombucha Cocktail
Sweet figs and rum meld together with the tart tang of Kombucha, creating a unique cocktail which echoes to the end of summer.
3 teaspoons fig simple syrup
2 ounces spiced rum
2 ounces freshly squeezed orange juice
Whole ice and crushed ice
Kombucha
Fresh fig, quartered
Add the fig syrup, spiced rum, orange juice, and a few whole ice cubes to a cocktail shaker. Shake vigorously. Strain into a glass with crushed ice and top with kombucha. Serve with a fresh fig.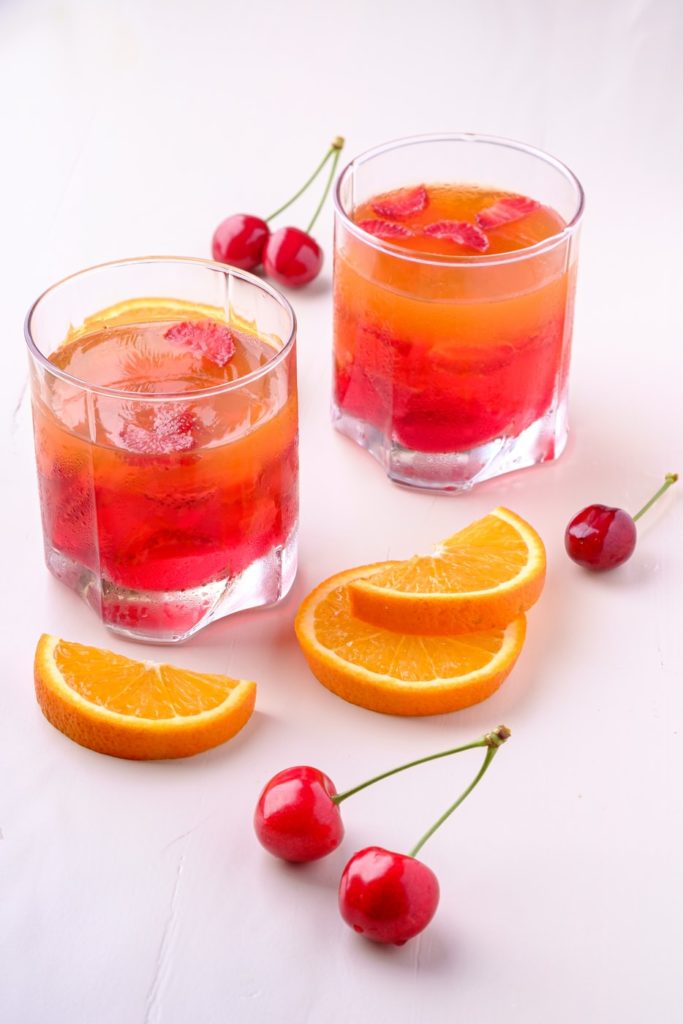 Cherries are a delightful late-summer fruit. Enjoy them to their fullest in this cocktail which pairs delicious cherries with rum and lemonade!
1 cup lemon juice
2 cups cherries, pitted
3/4 cups water
3/4 cups sugar
2 ounces dark rum
Ice
Soda water
Place the lemon juice and cherries in a blender and blend until smooth. Place in a small saucepan and add water and sugar. Bring to a boil and let the mixture simmer for 15 minutes. Let cool. To make the lemonade, place 2 oz lemonade and 2 oz dark rum in a glass filled with ice. Top with soda water.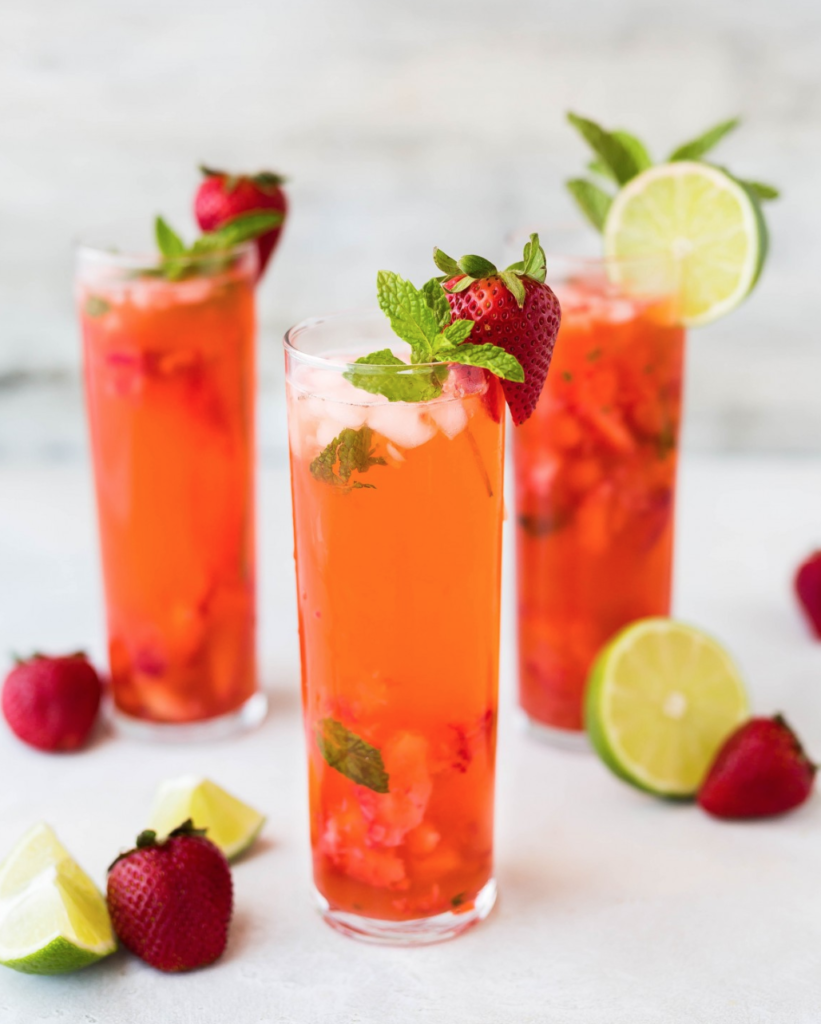 Sweet Paul's Strawberry Pimm's
Pimm's paired with strawberries and cucumbers, couldn't be more refreshing! Beat the late-summer heat with this easy to mix drink.
Ice
2 strawberries, halved
1 slice lemon
1 slice lime
Cucumber, thinly sliced
4 ounces Pimm's
Ginger ale
Fill a large glass with ice, strawberry, lemon, lime, and cucumber. Add Pimm's and fill up with ginger ale. Stir and serve.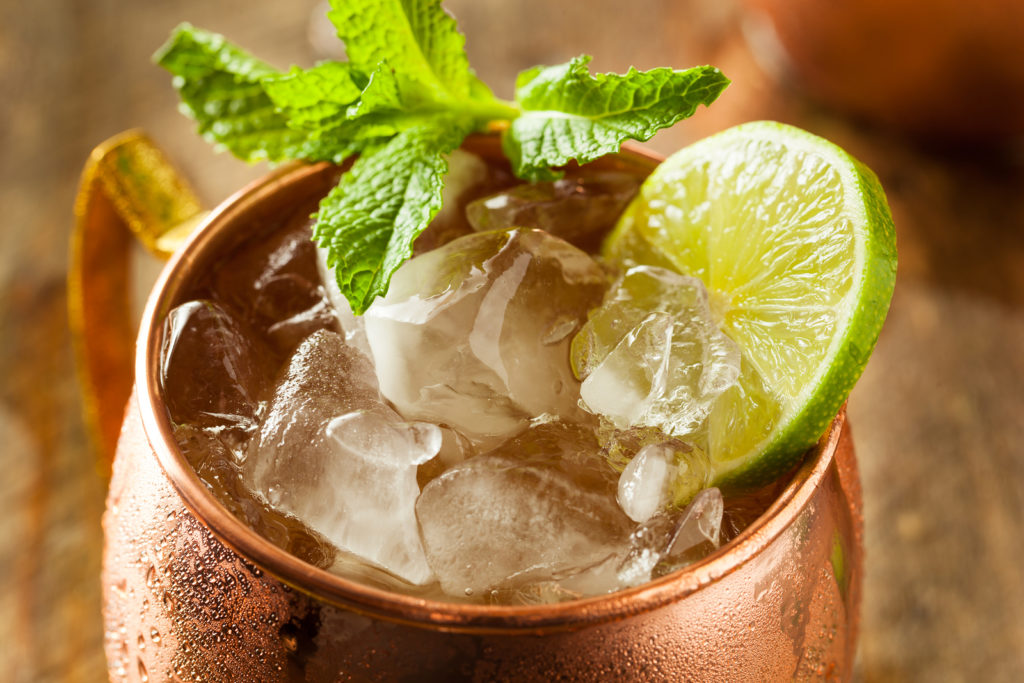 Try this elevated take on the classic Moscow Mule and enjoy the sweetness of pineapple paired with spicy ginger!
4 ounces ginger beer
2 ounces pineapple flavored vodka
2 ounces pineapple juice
Juice of 1/2 lime
Combine all ingredients in a copper mug. Add ice and garnish with a pineapple wedge and a lime wedge.