What time of year is better than the holiday season for trying a few new, exciting cocktails and sharing them with friends? If you have a few holiday parties on your calendar and still aren't sure what to bring, stop by one of our stores to get the ingredients for a few of these festive drinks!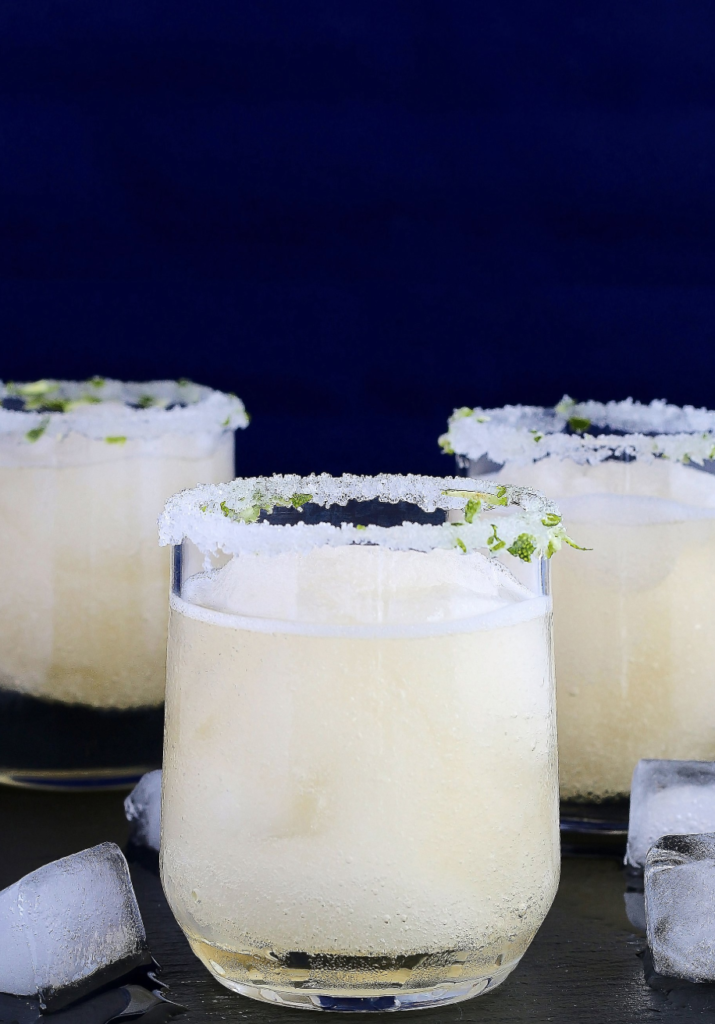 2 ounces vanilla vodka
2 ounce white chocolate liqueur
1 ounce white  creme de cacao
1 ounce half-and-half
Honey and coarse sanding sugar for rim garnish
Pour the honey into a shallow dish and put the sanding sugar in another shallow dish. Coat the rim of the glass in the honey; then dip the rim in the sugar to coat evenly. Set the glass aside.
In a cocktail shaker filled with ice, add the vodka, white chocolate liqueur, creme de cacao, and half-and-half. Shake vigorously and strain into the prepared glass.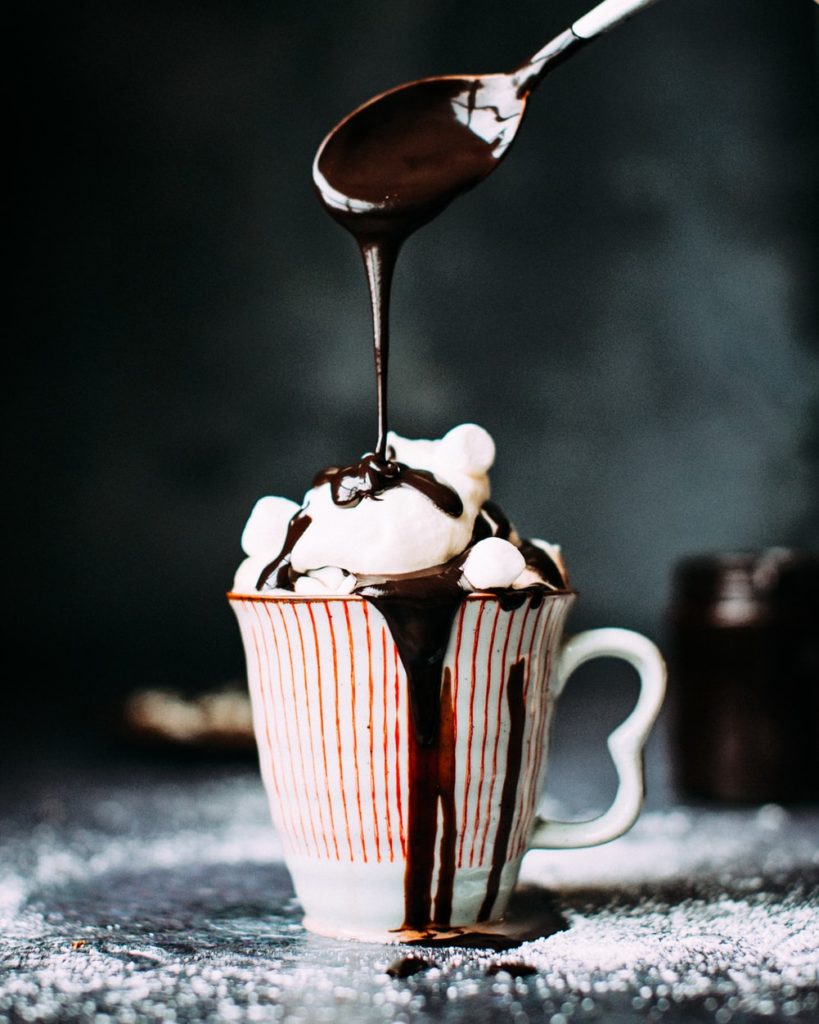 1 cup milk
1 tablespoon hot chocolate mix or unsweetened cocoa
1 1/2 ounces vanilla or whipped vanilla vodka
1 1/2 ounces chocolate liqueur
Place the milk in a heat-proof mug and microwave for 45 seconds. Stir well and check to ensure the milk is heated throughout. (Re-heat if needed.) Whisk or stir in the hot chocolate powder until completely dissolved. Pour in the vodka and chocolate liqueur and stir quickly.
Garnish with marshmallows and use the crème brûlée torch or lighter to char the marshmallows. Serve hot.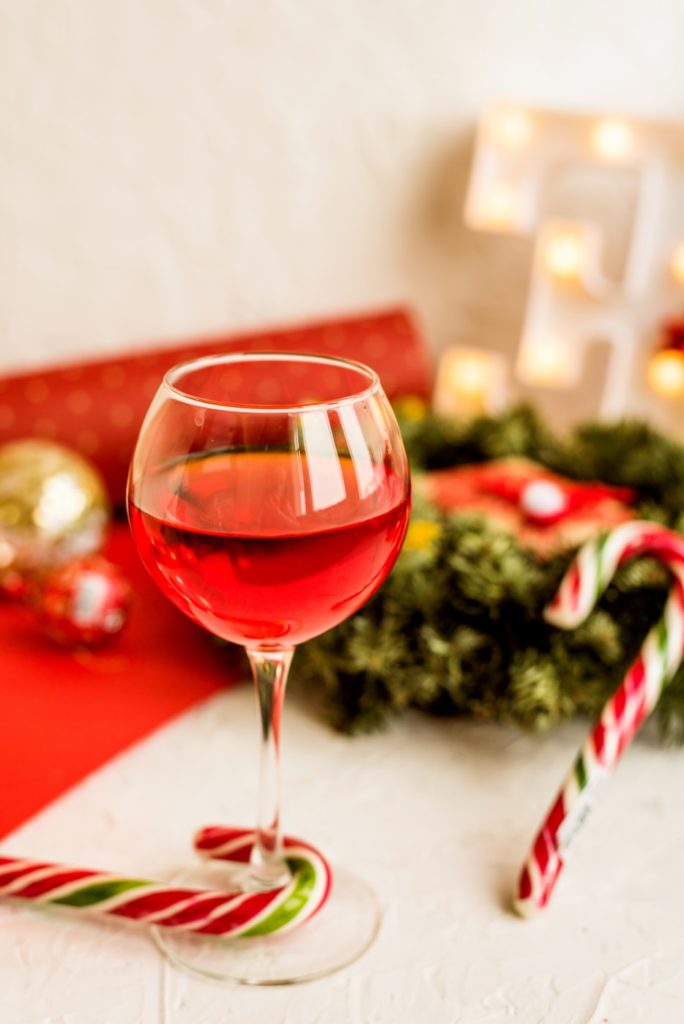 ½ ounce peppermint schnapps
1 ½ ounces vanilla vodka
1 ounce tonic water
Candy Canes
Crush several candy canes. Run the top of a glass under water, then dip it into the candy cane dust to rim the glass. Pour in the peppermint schnapps and vanilla vodka, then the tonic water. Top it off with a candy cane and enjoy.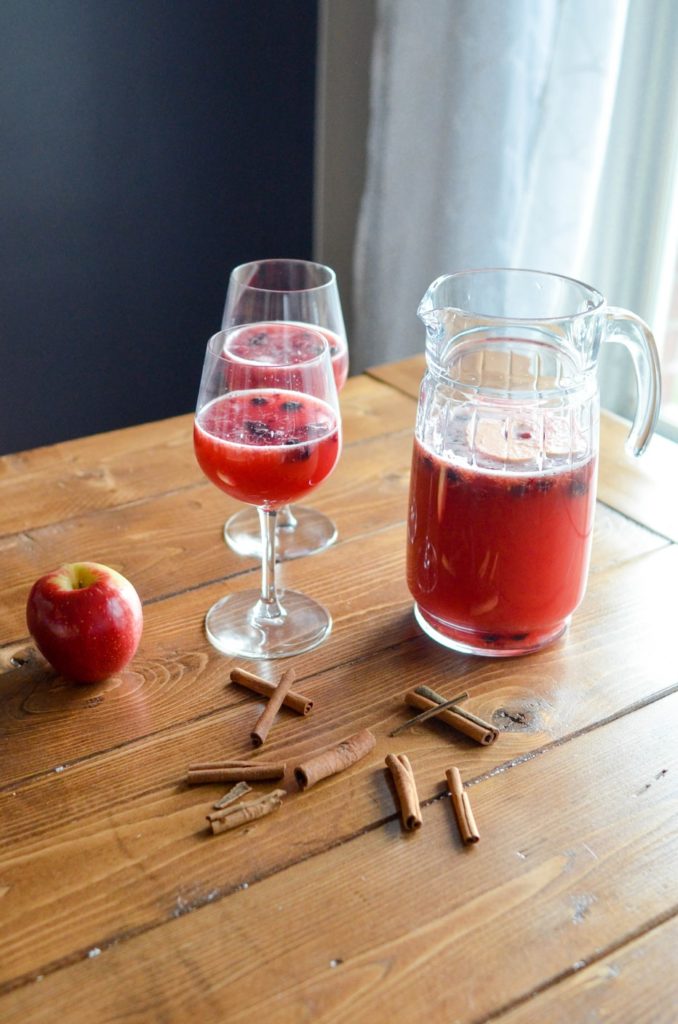 1 large bag of ice
5 cups 100% cranberry juice
2 (750 ml bottles) bottles very dry sparkling wine
2 cups apple cider
1 1/2 cups diet ginger ale
2 oranges — thinly sliced into rounds
1 cup fresh cranberries
Make sure all of the ingredients are well chilled. Fill a large punch bowl with ice. Top with the cranberry juice, sparkling wine, apple cider, ginger ale, and rum. Stir gently to combine. Top with the orange slices and fresh cranberries.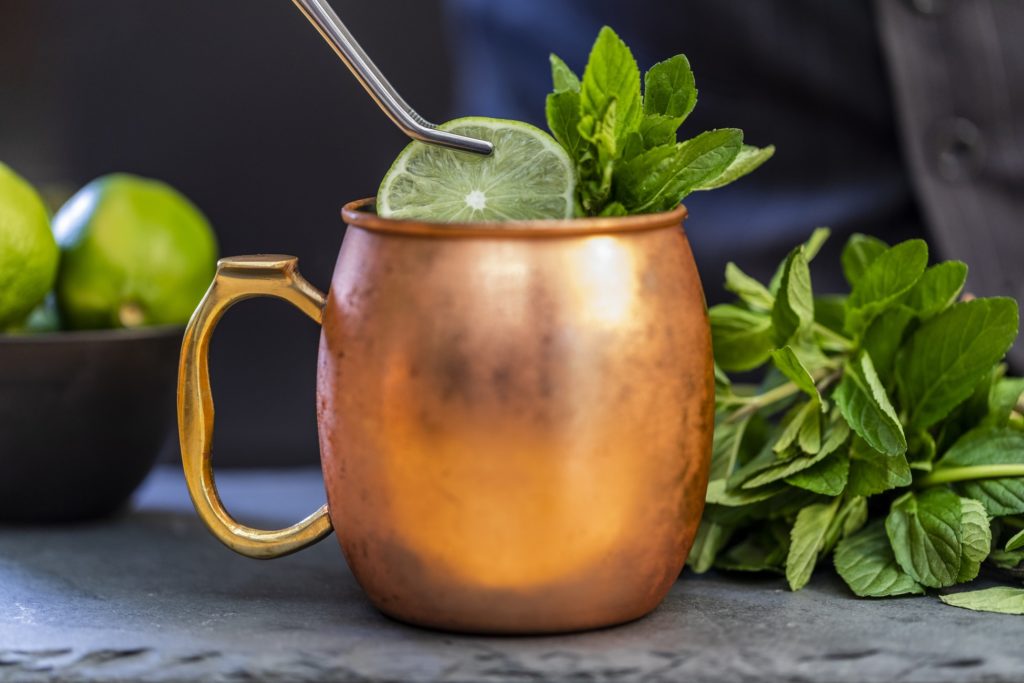 Ice
2 ounces vodka
1 ounce fresh lime juice
1 can (12 ounces) ginger beer
1/4 cup pomegranate seeds
2 crushed candy canes, plus two whole, for garnish
Mint sprigs, for garnish
Fill two copper mugs with ice. Pour 1 ounce vodka and 1/2 ounce lime juice over ice in each mug. Pour ginger beer into each cup until mostly full. Sprinkle with pomegranate seeds, crushed candy cane, and garnish with a whole candy cane and a mint sprig.