We've collected four truly spectacular summer cocktails which are sure to pair perfectly with your Fourth of July celebration! As we wish America a happy birthday, please remember to celebrate safely and responsibly!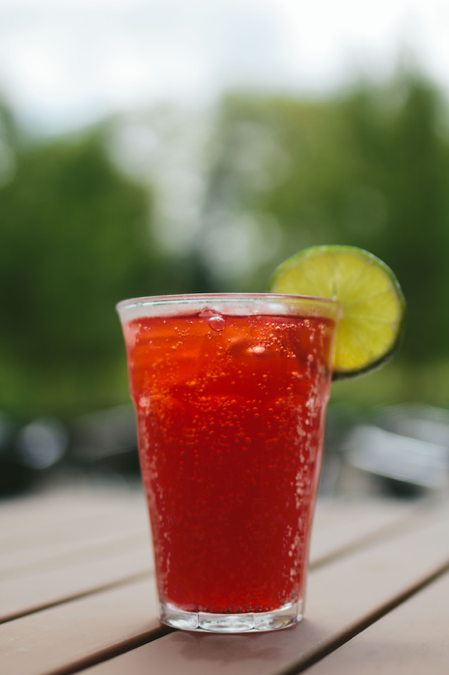 Here's an exciting red drink to pair with your white and blue! Cherry and sparkling wine complement each other in this easy drink.
1 peeled orange section
Ice
1 ounce sweet cherry juice
1 1/2 teaspoons simple syrup
Orange twist, for garnish
Instructions: Mash the orange section in a cocktail shaker. Fill the shaker with ice. Add the gin, cherry juice, simple syrup and bitters and shake well. Strain into a martini glass and top with sparkling wine; garnish with the twist.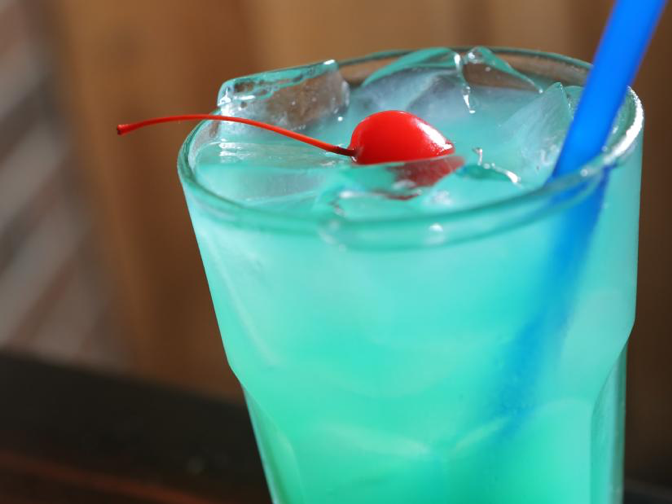 Make this beautifully blue drink extra special by adding some star shaped fruit such as pineapple or strawberries!
1 oz. fresh lemon juice
Fill with club soda
Instructions: Fill serving glass full of ice. Pour ingredients into mixing glass with 2/3 ice in order listed. Cap, shake and strain into serving glass with ice. Add garnish, straw, and serve.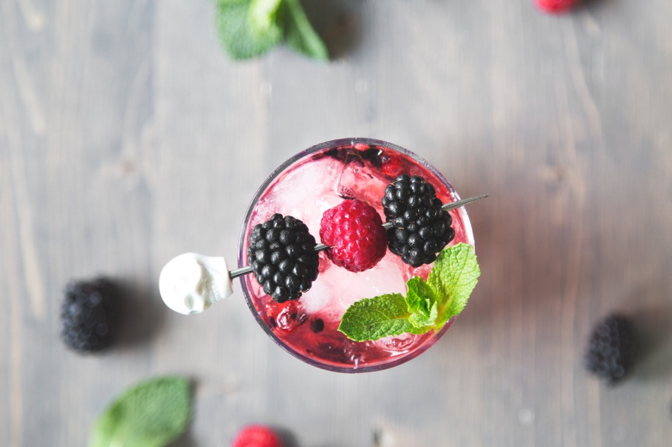 This drink packs all your favorite summertime drink essentials, bubbles, citrus, and berries!
3 ounces TROPICANA® Strawberry Peach drink
½ ounce lime juice
Ginger beer
A fresh raspberries and blueberries for garnish
Instructions: Combine all ingredients except ginger beer in a mixing glass. Add 2-3 ice cubes and stir well to combine. Pour into an ice-filled Collins glass. Top with ginger beer. Garnish with fresh raspberries and blueberries.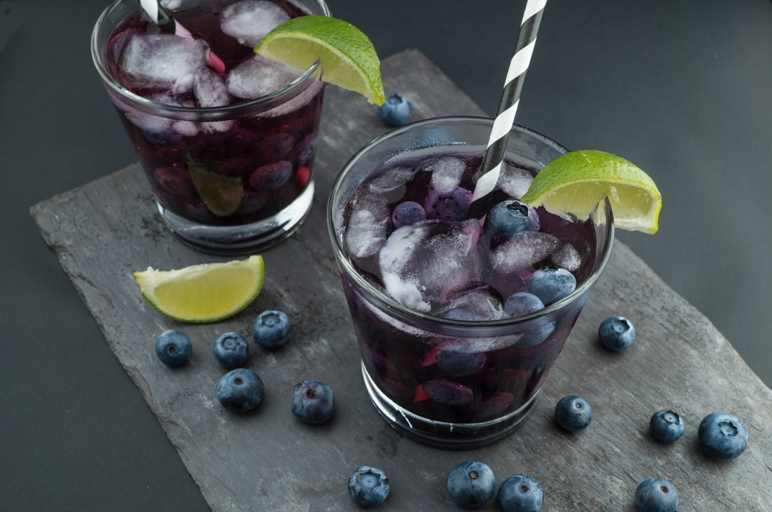 Freshly picked blueberries and champagne create a gorgeous (and equally tasty) summertime evening drink!
1 lb. blueberries
3 cups water
1 cup sugar
1 cup basil
Juice of two limes
1 liter club soda (for non-alcoholic version)
½ cup vodka for (alcohol version)
1 bottle champagne (alcohol version)
Instructions: Add the blueberries, basil, water, and sugar to a medium saucepan and stir. Bring to a boil and reduce to a simmer. Cook for 10 to 15 minutes. Push the mixture through a sieve and into a pitcher. Add lime juice and vodka if you're using them. Chill in the fridge until cool, about 45 minutes. Add sparkling wine or club soda right before serving. Garnish with extra blueberries, lime or basil.