Welcome to the fourth and final post in a series of blog posts highlighting some great NH-made products! In honor of our Keep It Local sale, we're taking you on a virtual tour of some of NH's wineries and distilleries, ending with a couple of Western NH distilleries! 
New England Sweetwater Farm & Distillery:
Located in beautiful Winchester, New Hampshire is New England Sweetwater Farm & Distillery, the nation's first Afro-Puerto Rican-American distillery.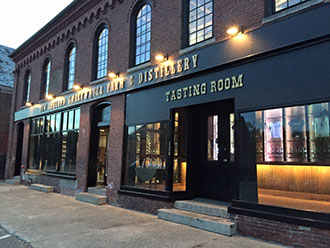 Growing up, Master Distiller Robert Patton Spruill and his brother, Joshua, would spend much of their summers with their grandparents in North Carolina. Their grandfather, Robert Patton (Spruill's namesake), and his brother, Clifford, owned a juke joint and they distilled their own spirits. Robert and Joshua started learning the basics of distillation before they were even able to get a driving permit.
Winchester hosts beautiful trails and covered bridges and is sure to appeal to people of all ages and interests! Tastings and tours are offered Friday, Saturday, and Sunday and are complimentary and New England Sweetwater offers bottle sales 7 days a week. If you can't make it to West Chesterfield, visit your nearest NH Liquor & Wine Outlet and pick up a bottle of their Maple Rum, on sale now!
Copper Cannon Distillery:
Situated in West Chesterfield, New Hampshire is Copper Cannon, a family-owned, premium distillery that offers fun and engaging experiences during their tours and tastings!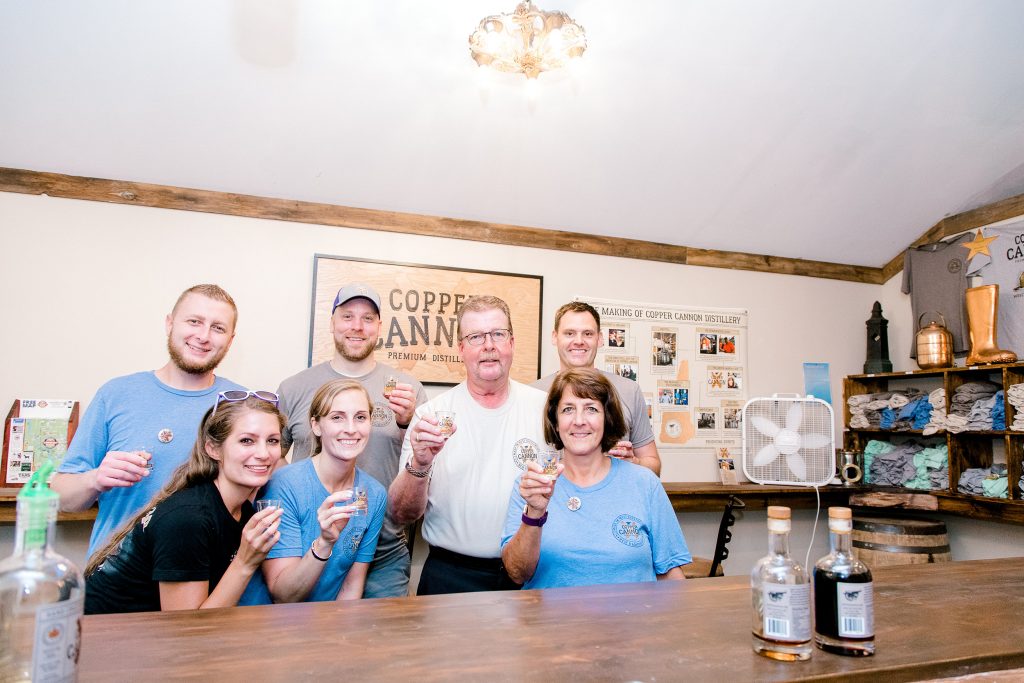 It all started back in 2010 when Blake Amacker and his cousin Chris Arnold were touring distilleries in Ireland. It didn't take long for the duo, who were engineers by trade, to realize that "Hey, we could do this ourselves!". Fueled by Blake's experience as a homebrewer and Chris's experience on both sides of the bar, they were able to take their passion to the next level. After years of painstaking research, hands-on learning, and a boatload of experimentations, Copper Cannon Distillery was born!
Choose from a selection of delicious aged and maple rums during one of your next visits. They offer free tours and tastings and are open on Friday, Saturday, and Sunday. If you can't make it to West Chesterfield, visit your nearest NH Liquor & Wine Outlet and pick up a bottle of their Maple Rum, on sale now!
Can't make it to Copper Cannon this summer? Blake joined us as part of a virtual panel discussion, watch the replay here.
Through June 27, we're offering 20% off the purchase of 3 or more bottles of NH Wine and Spirits, mixed or matched, and any sizes! Visit one of our stores today to find your new favorite.
We hope you've enjoyed taking a virtual tour around the state with us! Relive the adventure by taking a look at the other blog posts, Central NH, Seacoast NH, and The Lakes Region. Or watch the replays of our virtual events on Facebook! Be sure to connect with The Tasting Room for more local options, recipes, and more while you enjoy these Western NH distilleries!