Throughout the month of June, we'll be hosting four complimentary bottle engravings of Johnnie Walker Blue Label, just in time for Father's Day!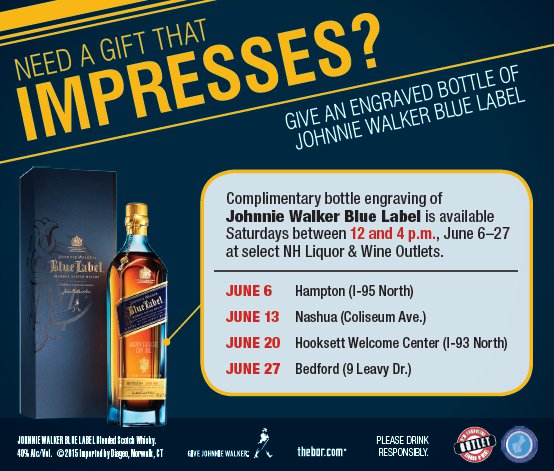 Johnnie Walker Blue Label sets a high standard in Scotch, with layers of flavor from rare casks. Its flavors are influenced by the smoke of West Scotland and the rich,  sweet whiskies of East Scotland.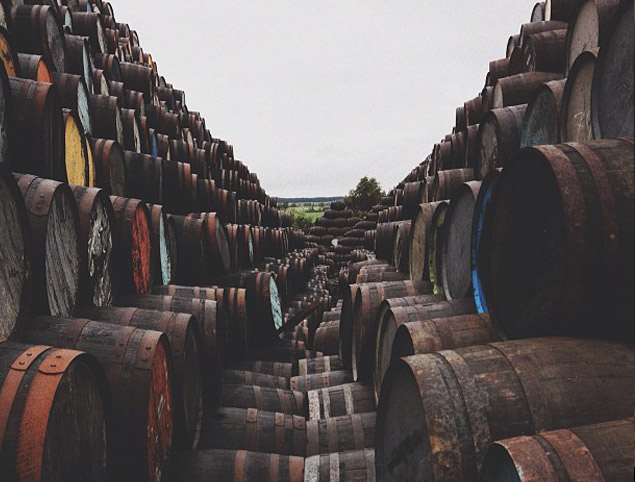 Make sure it's a happy Father's Day that celebrates your Johnnie Walker loving dad by engraving a bottle with your personal message at the New Hampshire Liquor & Wine Outlets! These engraving events are unique events that are usually only offered around the Holidays. Take advantage of this event and put a smile on dad's face.
Saturday, June 6, 2015:12-4pm: Hampton store #76
Saturday, June 13, 2015:12-4pm: Nashua store #69
Saturday, June 20, 2015:12-4pm: Hooksett store #66
Saturday, June 27, 2015:12-4pm: Bedford store #55