With St. Patrick's Day right around the corner, what better time than the present to give you a lesson about Irish whiskey (and tell you about a few of our favorites).
Derived from the Gaelic term for "water of life," Irish whiskey is one of the oldest distilled beverages in the world.  In comparison to its Scotch, Canadian and American counter parts, Irish whiskey is distinct in that it is distilled three times and omits the use of a smoked product in its distilling process.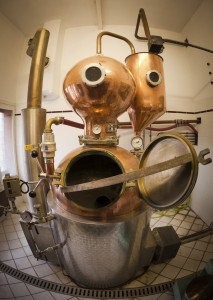 Although it is one of the most popular spirits in the world, Ireland is home to only 5 distilleries (in comparison, Scotland has nearly 100). Due to the extra step in the distilling process and the exclusion of a smoked element, Irish whiskey has a unique flavor profile that is smooth, sweet and is remarkably easy to drink.
Like all whiskeys, Irish whiskey can be drunk on the rocks, neat or in your favorite cocktails. Some popular cocktails containing Irish whiskey include: Irish Coffee, The Emerald, An Irish Car Bomb and The Copywriter. If you are in search of the perfect Irish whiskey to use in one of these cocktails, or any of your other go to drinks, Mark Roy, our spirits marketing specialist, has some suggestions.

Jameson is by far the best selling Irish whiskey in the world. With its fragrant vanilla flavor, this quintessential Irish blend has been sold internationally since the early 19th century. When John Jameson created Jameson Irish Whiskey in 1780, he also created a culture of whiskey-lovers who savor every moment.

A select offering from Jameson, Redbreast has operated as its own brand since the 1970's. A complex and spicy offering, Redbreast 12-year old blend benefits from a strong contribution from distillates which have matured in sherry casks, giving it its trademark Christmas cake character.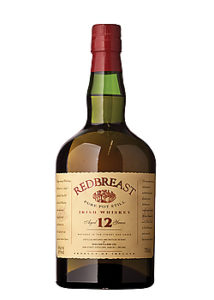 One of the first blended Irish whiskeys, Tullamore D.E.W. is patiently aged in a combination of bourbon and sherry casks. The malt and pot still whiskey give it citrus and spicy notes. Tullamore D.E.W. celebrated a great milestone this last September, when production of the well-known whiskey moved back to its hometown after nearly 60 years.

Named for a champion racehorse, Tyrconnell Irish whiskey is made from 100% malted barley in traditional copper pot stills. Tyrconnell has a beautiful, fresh, fruity bouquet with a smooth sweet taste and a delicate dry finish. Dating back to 1762, this historic whiskey has been kept alive by the Kilbeggan Distilling Company.

Representatives from many of these brands were at last year's Distillers' Showcase providing samples and tips. If this is something that sounds jig-worthy to you, you can learn about this year's event.
We'll leave you with a little Irish whiskey trivia to share over a glass or pint this St. Patrick's Day. Whisky from Scotland, Canada and Japan is spelled without an "e." Whiskey from Ireland and the United States is usually spelled with an "e."
Sláinte!