New Patrón Line Celebrates Fabled Liquor by Going Back to the Future
Like many of us, tequila has matured. The older we get, the more refined our tastes become. We may drink less, but we drink better – which is why premium brands like Patrón tequila have found a successful niche among those who enjoy imbibing responsibly.
"No other spirit category has evolved as quickly and as significantly as tequila," says Greg Cohen, vice president of corporate communications at Patrón. "It wasn't many years ago when the perception of tequila was that of shots and limes and hard partying.
"But increasingly, people have come to recognize and discover that a well-made, high-quality, 100-percent agave tequila like Patrón is a sophisticated, complex, luxury spirit," Cohen continues. "The growth in the tequila industry is being driven by top-quality tequilas like Patrón because people know and appreciate that better spirits better drinks."
Tequila enthusiasts also know that, in order to legally be called tequila, the spirit must be produced in Mexico, and must contain at least 51 percent agave. "But high-quality, ultra premium tequilas like Patrón are always made from 100 percent agave," says Cohen.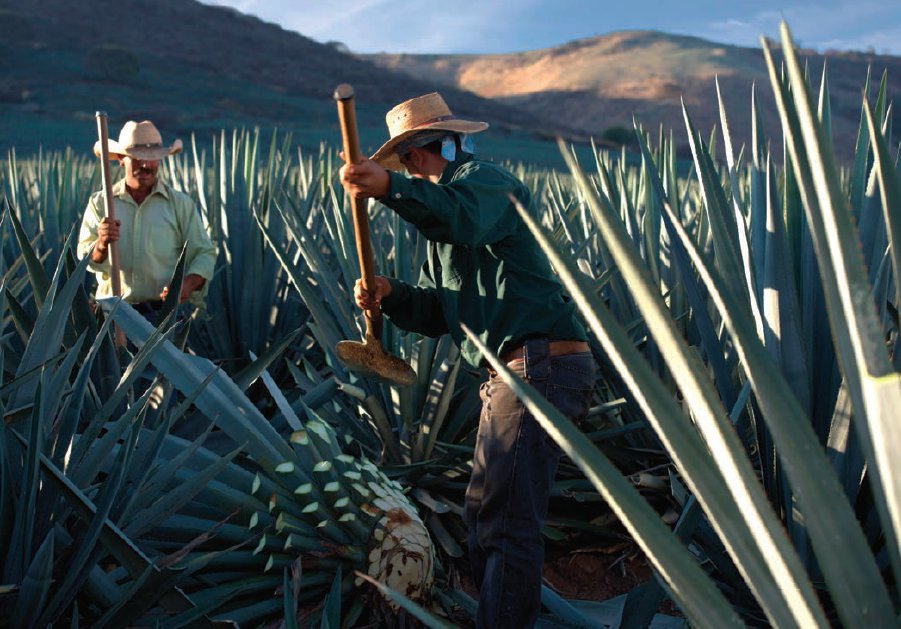 Though Patrón was among the leaders of the premium tequila revolution, the liquor itself is widely recognized as one of the first spirits produced in North America. A refined form of mezcal, tequila actually dates back centuries, long before the arrival of
Spanish explorers in 1521, to the ancient Aztecs, who enjoyed a variation of the spirit at religious ceremonies and celebrations.
That history is not taken lightly at Patrón. The Spanish word for "the good boss," Patrón is the brainchild of John Paul DeJoria and Martin Crowley, two entrepreneurs who shared a love of this intriguing spirit and a desire to create the world's best tequila. That shared passion led them to the hillsides of Jalisco in western Mexico, where they enticed industry veteran Francisco Alcaraz to become Patrón's master distiller. His mission? To produce the highest-quality tequila possible.
The Patrón line originally launched in 1989 to critical success. Today, all of the company's tequilas continue to be distilled and bottled at the magnificent, stone-walled Hacienda Patrón in the small town of Atotonilco el Alto.
"Most people would think of a boutique tequila as one that's handmade, and produced in small batches," says Cohen. "Patrón very much fits that definition. Though we've certainly grown to become a well-known brand, available now across the world, we still produce Patrón with the same recipe and in the same small-batch process as the day we started.
"Our master distiller, Francisco Alcaraz, created the recipe for Patrón, and still today he and his team personally taste and approve every batch of tequila that leaves our distillery in Mexico," he says. "We've grown not by building bigger, but rather by replicating our small-batch process."
That commitment to quality led to one of the company's most significant product launches in 2014, when Roca Patrón was introduced. This line of artisanal tequilas is created entirely from the ancient tahona process employed by only a handful of the more than 150 working tequila distilleries in Mexico. This meticulous, labor-intensive process starts with hand-selected Weber blue agave. The plant's pinas (the succulent core of the agave) are then cut out by hand, and placed in small-capacity brick ovens at Hacienda Patrón and slow-cooked for almost 80 hours.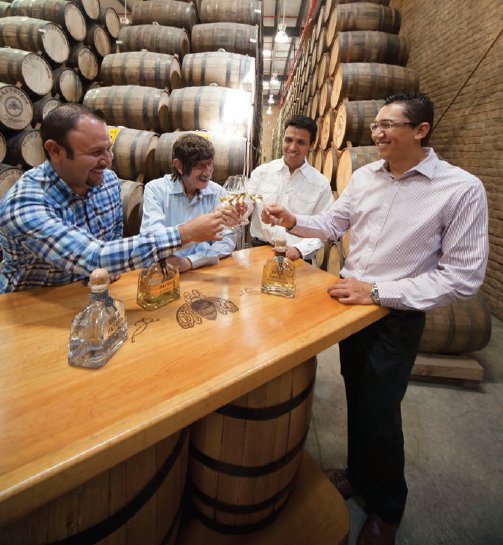 Once the agave is done baking, it is placed in a circular stone pit. There, an enormous two-ton stone wheel, or tahona, hand-carved from volcanic rock (or "roca" in Spanish), slowly crushes the cooked plant, breaking down its fibers and releasing the rich agave juice. Both the juice and agave fiber are then placed together into pinewood fermentation vats for at least 72 hours, and twice distilled in small capacity, handmade copper pot stills.
"What truly sets this process apart from other more automated methods of producing tequila is that in the tahona process, we introduce the agave fibers – not just the agave juice – into fermentation and distillation," says Alcaraz. "It's very time-consuming and expensive to create tequila in this way, but it's well worth the effort, as the tahona method creates an incredible and distinctively complex tequila, characterized by its earthy and vegetal aromas and flavor."
All three Roca Patrón tequilas – Silver, Reposado and Añejo – are finished at specific proof levels to ensure the best flavor profile for balance and complexity, says Alcaraz. After distillation, Roca Patrón Silver (90 poof) is ready for bottling. The Reposado and Añejo, however, are sent to Hacienda Patrón's aging room, where the distilled spirits will soak in used American bourbon barrels. The Reposado (84 proof) will sit for five months, while the Añejo (88 proof) rests for more than a year. Patrón has also recently introduced a tahona-only extra añejo, Gran Patrón Piedra.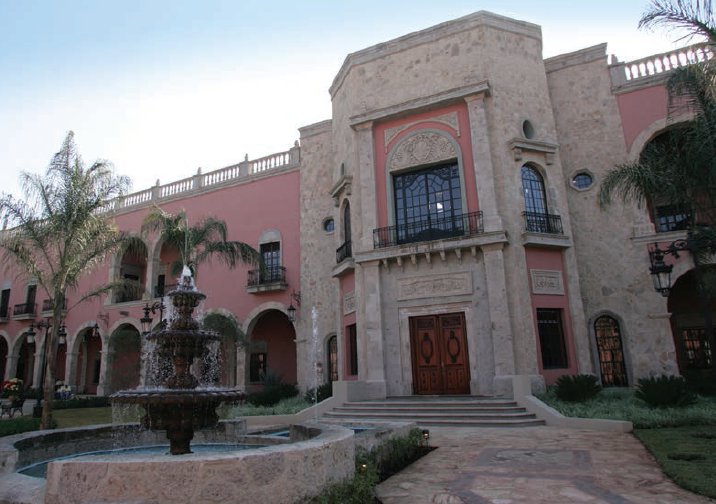 As a result of the brand's success, a visit to Hacienda Patrón to witness the tahona process personally, not to mention an in-house tasting, is something of a pilgrimage for tequila aficionados.
"For our new Barrel Select program, we're inviting liquor stores, bars and restaurants an opportunity to visit our distillery and work closely with our distillation team to personally taste from numerous barrels and select their own custom aged Patrón tequila, which is then bottled and labeled only for them," says Cohen. "Though different barrels may share similar taste and color characteristics, no two barrels are ever exactly alike, so the Barrel Select tequilas are truly one-of-a-kind."
However, that trip might not fit into everyone's budget or busy lives. For those folks, the company has developed the "Art of Patrón Virtual Reality Experience." This high-tech immersion experience is seen from the perspective of a bee (the emblem of Patrón) during an educational flight that begins in the agave fields. The journey continues through the gates of the Hacienda Patrón distillery, showcasing the sights and sounds of Patrón's production, aging and bottling. Along the way, the video captures the every day, authentic process and actual members of the Hacienda team – not actors – who create Patrón.
"An innovative spirit is what built Patrón, and to this day, it not only defines our products, but also how we tell our brand story," says Lee Applbaum, global chief marketing officer at Patrón. "While many brands are utilizing virtual reality largely for entertainment, Patrón is leveraging this incredible interactive technology as a unique educational tool, to give an immersive, behind-the-scenes look into the artisanal process of making our handcrafted tequila."
Furthermore, the video spotlights the company's sustainable practices.
"We're very proud of our efforts to limit the environmental impact of tequila production," says Cohen. "We've invested several million dollars in equipment and infrastructure to ensure environmental sustainability. For example, the wastewater that's created from our tequila production is treated in a state-of-the-art reverse osmosis system that cleans the water, which we then use to irrigate our gardens and in our cooling towers.
"Also, the unused agave fiber that's left over from production is turned into nutrient-rich compost, which the agave farmers use to fertilize their fields," he says. "We're especially proud that our industry-leading efforts have been recognized by the Mexican government, and we share what we do with other tequila distilleries in the area."
Which means Patrón customers have a tequila that not only provides exceptional taste, but one they can feel exceptionally good about purchasing.
This article originally appeared in the July issue of Celebrate NH magazine.