With seasonal celebrations on the calendar and guests coming in from the frosty winter air, the time for Irish Cream to warm and welcome has arrived.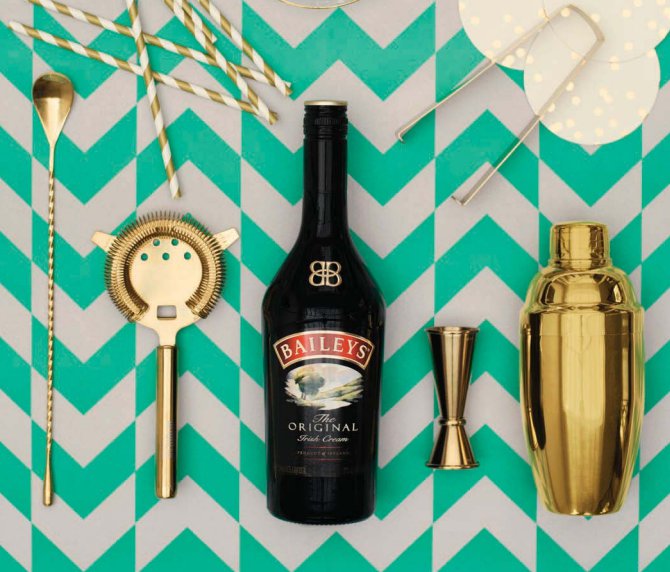 Classic Irish Cream liqueur is a marriage of fresh Irish dairy cream, Irish whiskey and a melding of ingredients. It all blends together to create a lyrical character that skips through the sweet side of the flavor spectrum, from chocolate to mint and a wide range of flavors in between.
It all started on November 26, 1974, when Baileys Original Irish Cream was launched in Dublin, Ireland, giving birth to what has become the world's no. 1 selling cream liqueur.
"Baileys Original Irish Cream Liqueur is designed to be enjoyed year-round but really shines during the holidays," Baileys Marketing Director Stephanie Jacoby says. "The holidays are also the biggest time for at-home entertaining, and Baileys' extremely versatile flavor provides hosts with the perfect solution for presenting guests with a widely-admired classic serve."
It's all fairly impressive for a spirit originally designed to appeal to just half of the market. When it first came about in the mid-70s – and after four years of tinkering with the recipe to get it just right – it was decided that Baileys would best appeal to women.
At the time, whiskey and stout were being marketed exclusively at men, leaving an opening for an enterprising, upstart spirit to step in. Since that time, Baileys has not only grown exponentially, but continued along its inventive path.
"As a brand built for women, Baileys has always celebrated self-expression and creativity," Jacoby says. "We enjoy being able to offer our consumers new and exciting ways of enjoying our classic liqueur and our many innovations over the years have allowed us to continue to appeal to Baileys adorers and new customers."
And while it has become a popular choice globally – Baileys, in particular, is sold in 180 countries around the world – it remains steadfastly Irish. More than 75 percent of the raw ingredients and packaging used in Baileys is sourced from Ireland itself. The Irish whiskey used in Baileys is a triple pot still whiskey and is supplied by Irish Distillers Ltd. The liqueur uses more than 250 million liters of Irish whole milk from 38,000 top-bred Irish cows annually in the roughly 82 million bottles sold each year. Produced in County Cork – the largest county located on the southwestern tip of Ireland – it's a spirit with a definite sense of its own history. Since its first introduction 41 years ago, Baileys has become one of the world's most popular spirits, currently ranked seventh among all distilled spirits sold globally.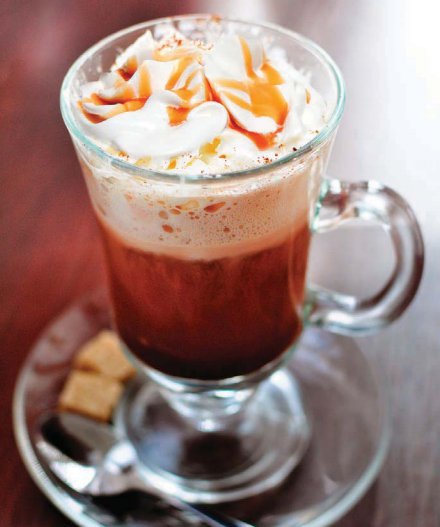 Its popularity bred additional expressions in the category, offering fans of the velvety spirit several options. Carolans Irish Cream first came abroad in the late 70s and brought with it flavors of toffee and honey; Emmet's Irish Cream is understated, rich and creamy with a hint of caramel; Saint Brendan's Irish Cream, which is produced just steps from the Giant's Causeway in County Antrim, Northern Ireland; and Ryan's Irish Cream, which offers rich chocolate and natural vanilla flavors.
Its simplicity is part of its attraction: Pour it over ice or mix it into some coffee, and the classic Irish cream flavor comes to life. A lush, creamy color and a gentle nuttiness on the nose gives way to toasty chocolate, layered flavors of cream, brown spice and a breath of classic, triple-distilled Irish whiskey. As its popularity would suggest, it's perfect for drinking alone – Irish cream generally has a declared 17 percent alcohol by volume, making for a pleasant sipper – or mixed into a sweet cocktail. Yet one of the most popular ways to enjoy Irish cream is as a way to kick-up a bracing cup of rich coffee. It's become a classic over the years, and one that the Irish brand has embraced.
"We still recognize the Baileys and coffee signature serve as the timeless way to enjoy Baileys Irish Cream Liqueurs," Jacoby says. In addition to being such a simple yet elegant option, a bottle of Irish cream is also at home as a house warmer or as a gift – a fine and welcome detail in the midst of the holidays.
"With a sleek black bottle that evokes a modern sense of style, the signature Baileys bottle boasts a chic profile that looks great on any bar," Jacoby says.
Again, it's all about simplicity: Just select a flavor and add a bow.
"The bottle presents itself perfectly in any situation," Jacoby says.
Baileys original award-winning recipe has evolved over time, and now includes new, popular flavors to experiment with, such as Baileys Chocolate Cherry Irish Cream, Baileys Irish Cream Vanilla Cinnamon, Baileys Salted Caramel Irish Cream and the newest exploration, Baileys Espresso Crème.
Because there is actual dairy involved in crafting the spirit, the question will sometimes arise: How long is a bottle good for once it's been opened? Baileys experts will tell you that it guarantees its taste for two years from the date it was made – opened or unopened. The alcohol acts as a preservative, which will extend its life whether refrigerated or unrefrigerated.
This article originally appeared in the November 2015 issue of Celebrate NH magazine.