Throughout April, May, and June, we'll be hosting 12 complimentary bottle engravings of Johnnie Walker Blue Label, just in time for Father's Day and Wedding Season! These events have been very popular with our customers in the past that this year we increased the number from 6 to 12!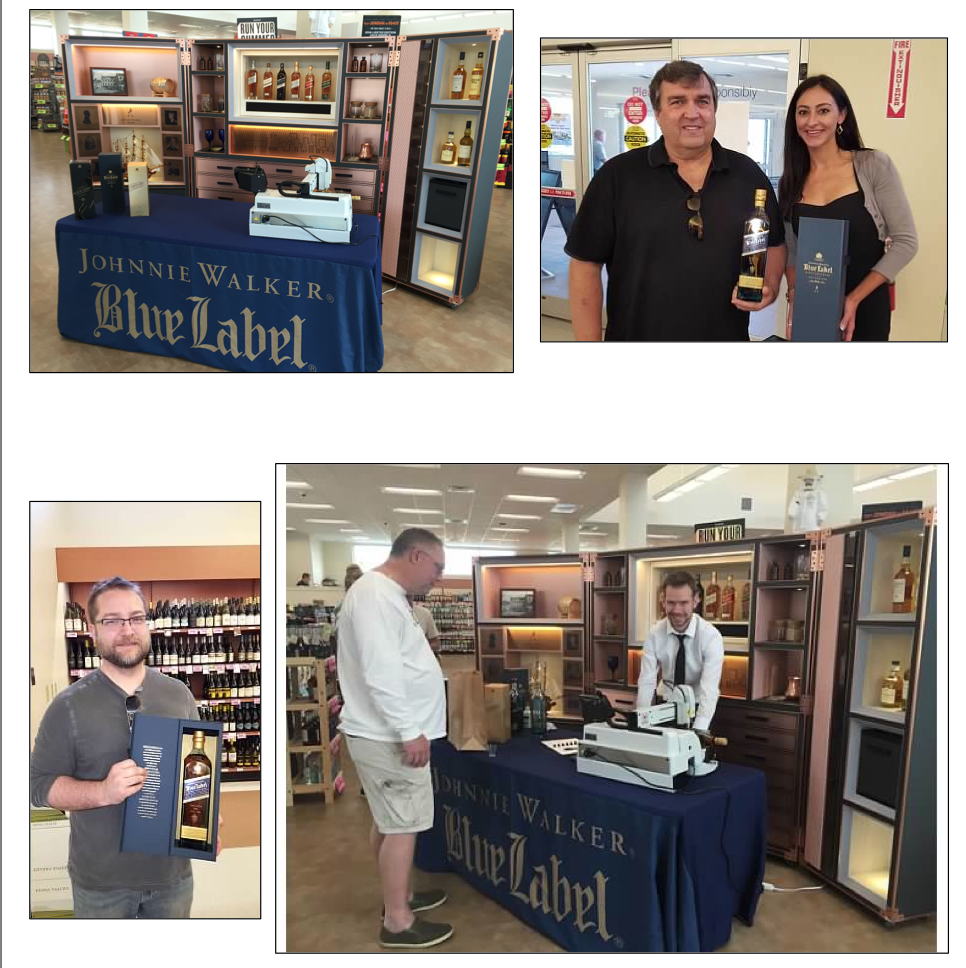 Johnnie Walker Blue Label sets a high standard in Scotch, with layers of flavor from rare casks. Its flavors are influenced by the smoke of West Scotland and the rich, sweet whiskies of East Scotland.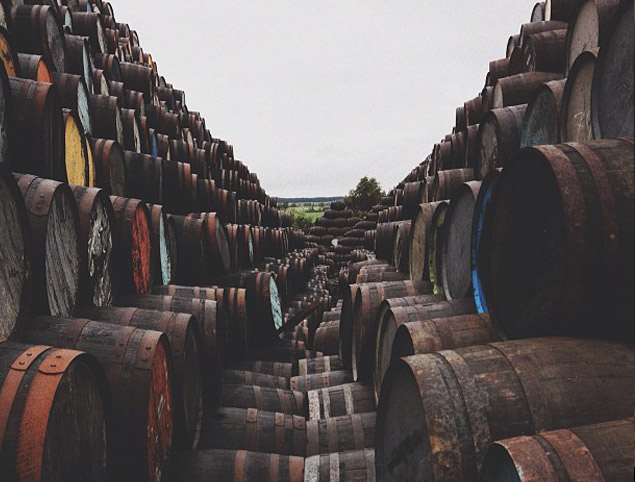 Make sure it's a happy day that celebrates your Johnnie Walker loving friends and family by engraving a bottle with your personal message at the New Hampshire Liquor & Wine Outlets! All events take place from 12-4pm.
Saturday, April 15 (Easter Weekend)
Nashua store #50. 294 Dw Highway, Nashua, NH 03060
Saturday, May 6
Salem store #34. 92 Cluff Crossing 4, Salem, NH 03079
Saturday, May 13 (Mother's Day Weekend)
Nashua store #50. 294 Dw Highway, Nashua, NH 03060
Saturday, May 20
Nashua store #69. 25 Coliseum Ave, Nashua, NH 03063
Saturday, May 27 (Memorial Weekend)
Salem store #34. 92 Cluff Crossing 4, Salem, NH 03079
Sunday, May 28 (Memorial Weekend)
Seabrook store #41. 380 Lafayette Rd, Seabrook, NH 03874
Monday, May 29 (Memorial Day)
Nashua store #50. 294 Dw Highway, Nashua, NH 03060
Saturday, June 3
Salem store #34. 92 Cluff Crossing 4, Salem, NH 03079
Saturday, June 10
Seabrook store #41. 380 Lafayette Rd, Seabrook, NH 03874
Saturday, June 17
Nashua store #50. 294 Dw Highway, Nashua, NH 03060
Sunday, June 18 (Father's Day)
Salem store#34. 92 Cluff Crossing 4, Salem, NH 03079
Saturday, June 24
Bedford store #55. 9 Leavy Dr, Bedford, NH 03110