Time to put on your Derby hats and hoop skirts because today we're talking about the history of the mint julep, y'all!
The history behind this drink's origin is murky but let's investigate. Some historians say the mint julep first appeared in England during the 1400s, while others say it was born on the east coast of the United States in the 1700s (with a heated debate over whether it came from Virginia or South Carolina).  Research indicates it may have been created as an alternative to morning coffee  or possibly to fend off stomach troubles.
Will we ever know the truth?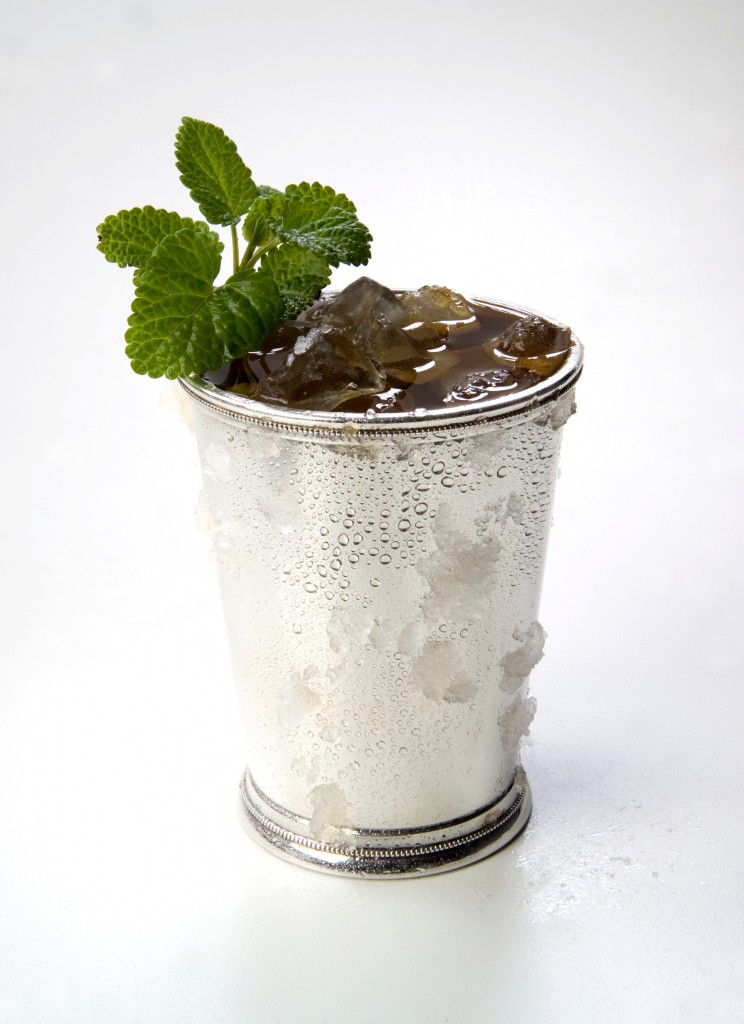 If we take a look at the first print reference to the mint julep we might be able to clear things up. The mint julep was first referenced in print in 1803 by a British traveler, John Davis who mentioned a beverage he drank at a Virginia plantation. Davis described the drink as "a dram of spirituous liquor that has mint steeped in it, taken by Virginians of a morning." Perhaps the mint julep reminded Davis of the non-alcoholic "julab" which was a concoction of sugar, water and steeped rose petals served in England for medicinal purposes. If so, that does bring the more popular mint julep historical theories together. It was a popular drink throughout the United States, but particularly in the South.
The specifics as to why the mint julep became the signature drink of the Kentucky Derby are also not clear, but Kentuckians pride themselves on their bourbon and delicate mint, so it truly was a match made in heaven. The Derby Museum reports that the mint julep became Churchill Downs' signature drink in 1938, the year they began serving it in souvenir glasses for 75 cents. The limited supply glasses became extremely popular and were coveted by collectors until 1974 when retail stores began selling the glasses in honor of the Derby's 100th anniversary.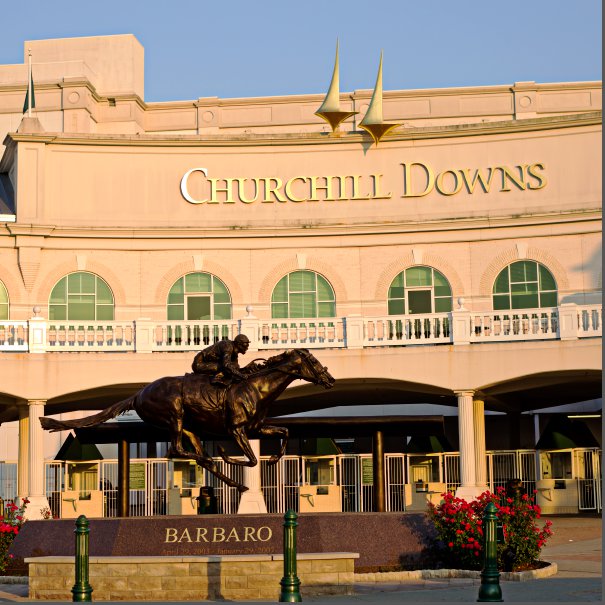 Today more than 120,000 mint juleps are served annually at Churchill Downs over Kentucky Derby weekend in early May, and, May 30th is National Mint Julep Day!
Every chef and historian seems to have his own spin on the recipe for this classic cocktail, but from our perspective, the  Woodford Reserve version is the most timeless:
2 ounces Woodford Reserve bourbon
Fresh mint
1 cube sugar
4 sprigs mint
1 ounce water
Powdered sugar
Directions
Muddle 3 mint sprigs, sugar and water in bottom of Julep cup or highball glass and fill with crushed ice. Fill with bourbon, stir. Dust 4th mint sprig with powdered sugar for garnish. Serve with straw.
We have over 100 different bourbons to help you create your perfect mint julep and other bourbon cocktails, including 14 Hands Kentucky Derby Red on sale for $9.99 (pricing valid thru 5/29/17). Check out our wide selection here.