There may be a spicy debate over the origins of the Bloody Mary, but a couple things are certain: It was created in Paris, and without Prohibition and the Russian Revolution, it may not exist.
There are two popular theories surrounding the Bloody Mary namesake.
The fir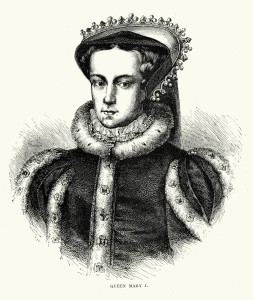 st argues that the Bloody Mary was created at Harry's Bar, a New York bar that was dismantled and shipped to Paris during Prohibition by Harry's bartender Fernand Petiot. Many Russian refugees settled in Paris following the Russian Revolution and they brought their vodka with them. Rumor has it that the Smirnoff family visited Harry's and asked Petiot to mix the relatively unknown vodka with tomato juice as a hangover cure. Petiot spiced-up the concoction with his own additions, including Worcestershire sauce, lemon, salt and cayenne pepper and christened the drink the Bloody Mary, supposedly after Queen Mary Tudor and her bloody reign of terror.
The second theory also begins at Harry's in Paris, and while Russian refugees still have a starring role,  the Americans take the lead. The McIlhenny Company of Louisiana, makers of Tabasco sauce, argue that the name has nothing to do with Queen Mary. Their theory states that an unnamed American man sampled the drink at Harry's and said it reminded him of a drink from the Bucket of Blood Club back home in Chicago.  After one too many he started waxing nostalgic for a certain girl he remembered from the club: Mary.
Which theory do you side with? The bloody Queen Mary or Mary from the bloody bar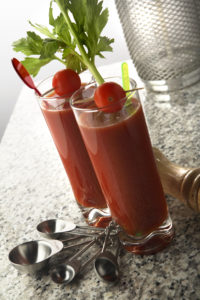 ?
John Jacob Astor would go on to poach Fernand Petiot from Harry's to run the bar at the famed St. Regis Hotel in New York City following the repeal of prohibition.Today, each St. Regis hotel has its own signature Bloody Mary. The Capitol Mary is served at the St. Regis Washington, DC and uses gin in place of vodka, clam juice, Old Bay seasoning and a shrimp for garnish. The St. Regis in Rome serves the Mary Terranean, a classic vodka-baseddrink with basil, oregano and a splash of olive oil.
One of the things people love about the Bloody Mary is that it's a blank canvas for any number of ingredients – the most traditional being celery, horseradish and lemon, but ranging from an antipasto skewer to pickled anything. The Smirnoff Co. website and Pinterest page feature some great Bloody Mary recipes ranging from traditional to meaty.

Smirnoff® Traditional Bloody Mary (by the pitcher):
9 oz Smirnoff No. 21 Vodka
Tomato juice
1 Lime juiced
1 Lemon juiced
4 tsp Hot sauce
2 tbs Horseradish
1 tbs Worcestershire sauce
1 tsp Celery salt
1 tsp Black pepper
½ tsp Salt
1 tsp Smoked paprika
1 Lime wedge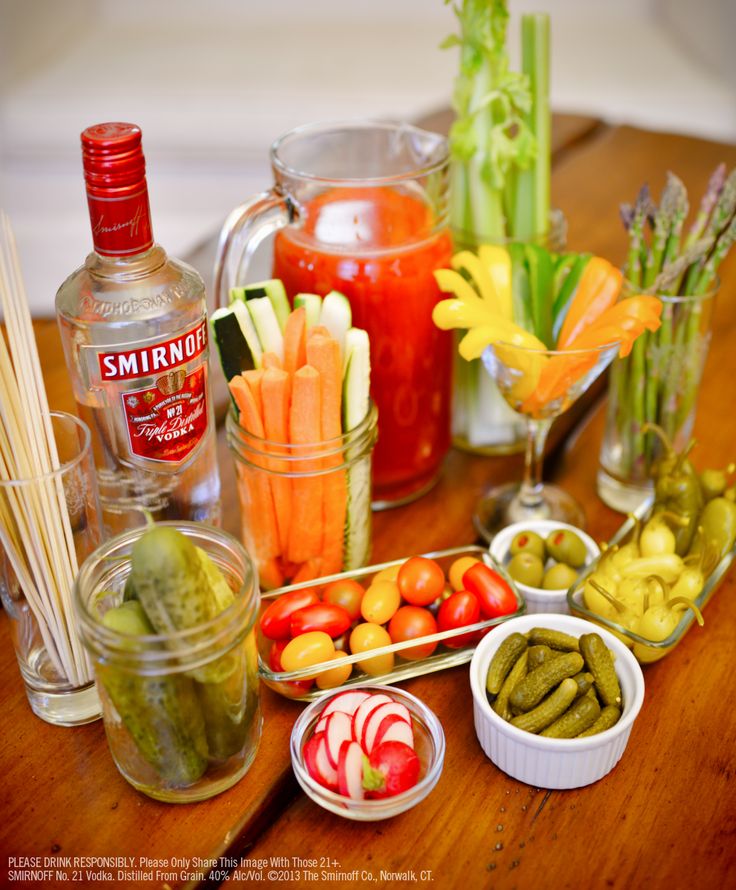 Blend all ingredients except vodka. Pour into pitcher. Rub lemon or lime wedge around the rim of highball glasses and then roll glass in celery salt and addice cubes. Fill glass 1/3 with vodka & top off with Bloody Mary mix. Serves 10.
Head over to your nearest New Hampshire Liquor and Wine Outlet to pick up one of our 451 vodka offerings and whip up a batch of your favorite Bloody Mary recipe!
Recipe and image courtesy of Smirnoff US Pinterest page.