Mark Roy, Spirit Marketing Specialist.
For this week's Insider Tip, I would like to talk about making the perfect cocktail at home.
Many of us have had the perfect cocktail while out to a fabulous dinner or celebrating an occasion and then tried to make that perfect cocktail at home. Well sometimes it's hard to find the right Maraschino Cherry for your Manhattan, quality Orgeat Syrup for your Mai Tai, a bloody Mary mix with just enough spice, or the right flavored bitters for your favorite Old Fashioned. Now you can find everything you need at select NH Liquor & Wine Outlets.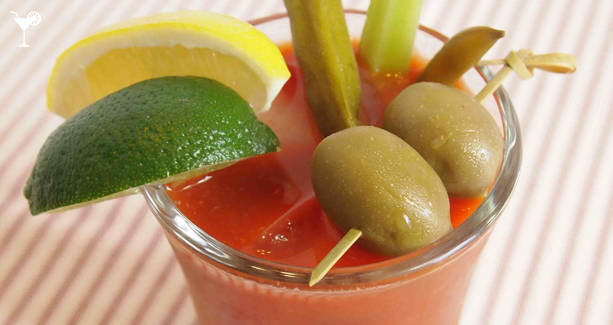 Recently the NH Liquor & Wine Outlets have sourced some of the best quality mixers and garnishes from around the region to help you build the perfect cocktails for any occasion. These are not your everyday mixers and garnishes that you can pick up at any big chain grocery store or local convenience store. These have been selected for their premium quality, freshness, and being the perfect ingredients for that classic cocktail.
Unless you're a straight up, neat, spirit connoisseur, then you will need a mixer for your cocktail. Nantucket products can offer you an array of Bloody Mary mixes from a classic blend to the bold & spicy for that perfect cocktail with brunch. Stonewall Kitchen from Maine can offer you mixers for anything from a bloody Mary, cucumber dill mix, Pomegranate Cosmopolitan, Island Punch, to a Sea Breeze. For the classic Margarita we have offerings from Dr. Swami & Bone Daddy in a classic and low calorie version. We also offer many carbonated mixers from our NH own Squamscot sodas some of which includes Tonic Water, Ginger Ale, Half & Half, and Ginger Beer. We recently partnered with Fee Bros. from NY to feature their line of Orgeat and Grenadine syrup, along with the renowned classic and flavored bitters line.
And we all know for the perfect cocktail the garnish is just as important as the mixer. So that is why the NH Liquor & Wine Outlets offer the line of fresh garnishes from Tillen Farms that includes Hot & Spicy Beans, Hot & Spicy Asparagus, Bada Bing and Maraschino Cherries.
From our partners at Filthy Garnishes we offer Cherries, Onions, and a group of stuffed olives that include olives stuffed with peppers, blue cheese, and pickle.
These mixes and garnishes, along with our incredible spirits selection, should help you to make that perfect cocktail you are in search of. For more information on these products, other insider tips, or any of the other items carried at our 78 convenient locations, please contact your local NH Liquor & Wine Outlet or visit us at www.liquorandwineoutlets.com