Mark Roy, Spirit Marketing Specialist.
For this week's Insider Tip, I would like to talk about Frank Sinatra.
Who isn't familiar with or heard the names Frank Sinatra or Jack Daniels? Well for those who have, and are fans of either, the New Hampshire Liquor & Wine Outlets has something special for you!!!
Our friends at Jack Daniels have produced a limited Tennessee Whiskey in honor of what would have been Frank Sinatra's 100th Birthday.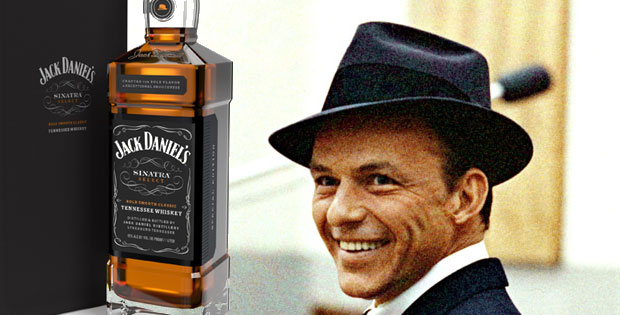 This limited Sinatra whiskey is the second offering from Jack Daniels in honor of Old Blue Eyes himself. Aging in new charred American white oak barrels, that have had deep grooves carved on the inside after the charring process, helps give an extra layer of oak for the whiskey to interact with during the aging process. This added layer of deep grooves creates a Tennessee whiskey that is drawn out of the barrel imparted with a richer amber color, bolder spice, a hint of smokiness, followed by a smooth vanilla finish, much like Mr. Sinatra himself. This limited offering is bottled at 100 proof for that extra little kick that Frank Sinatra would have fallen in love with.
With only 100 barrels created for the world to enjoy, NH is lucky enough to be able to secure 25 6-pack cases to be offered to our consumers in select NH Liquor & Wine Outlet locations around the state. This special offering not only gives you an incredible bottle of Tennessee Whiskey to enjoy responsibly, add to your Whiskey collection, or both, but the special pack also includes a special edition Sinatra booklet and a tie clip which doubles as a USB encoded with a never before heard recording of a Frank Sinatra Live Concert.
These highly limited/collectible bottles will arrive in select NH Liquor & Wine Outlets in October and will retail for $449.99. This offers a great opportunity to buy that special someone in your life, who has everything, and is a fan of Jack Daniels or Frank Sinatra the gift that will certainly be their favorite this year.
For more information on this incredible limited product or any of the many other items carried at our 78 convenient locations please contact your local NH Liquor & Wine Outlet or visit us at Liquorandwineoutlets.com