Tall Ship Distillery first sailed into Dover, NH with owner John Pantelakos at the helm in 2013, but the idea for this now beloved distillery started years before on a Caribbean cruise. Pantelakos had always been a fan of rum, but while enjoying it on his vacation he became inspired to try creating it himself. Years later, once he was back in New Hampshire and armed with a liquor license, he attempted to create a classic rum which could stand on its own.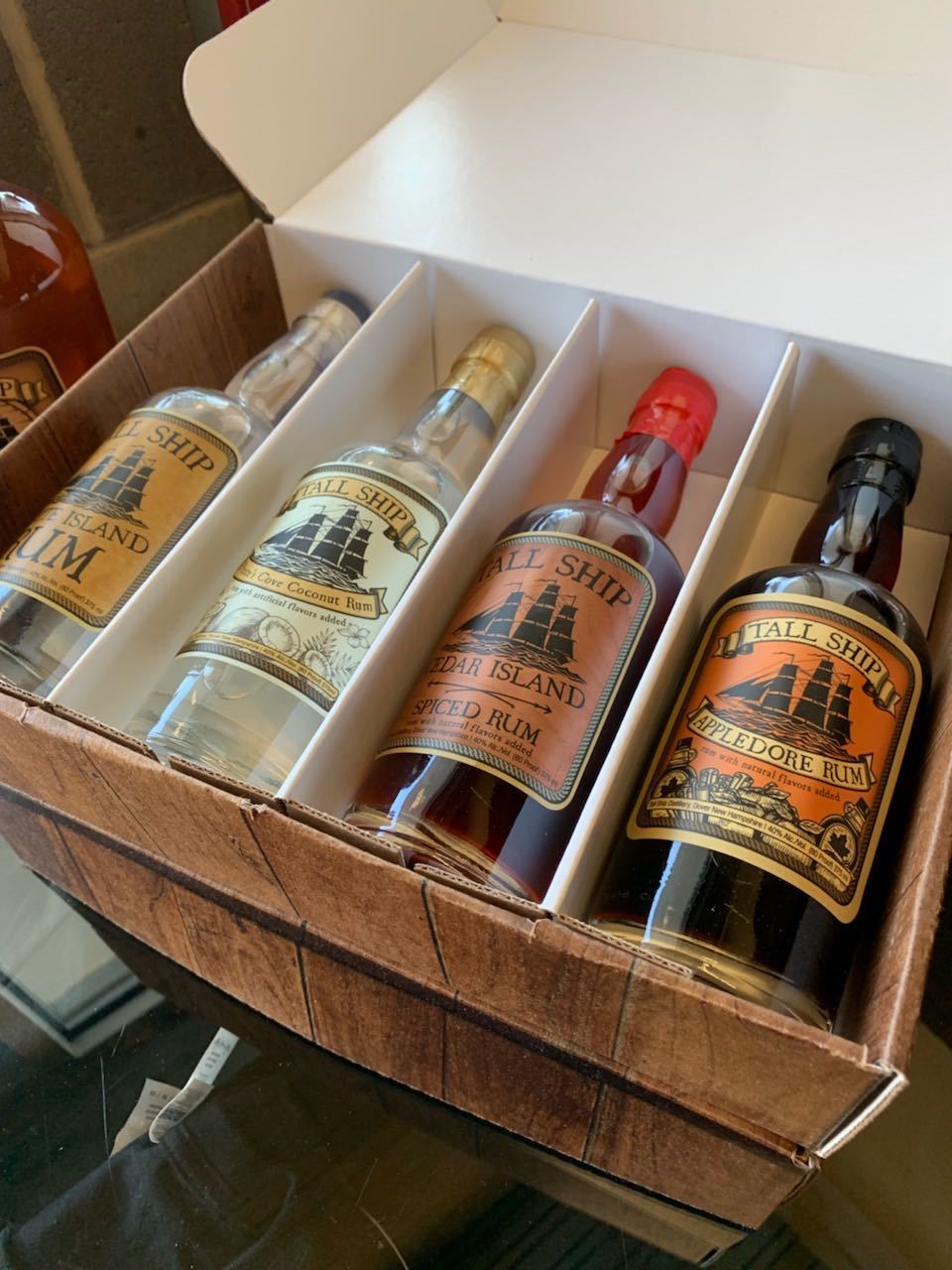 The Caribbean origins of Tall Ship are fitting because the first distillation of rum actually took place in the 17th century on the sugar-cane plantations of the Caribbean. Plantation slaves first discovered that molasses, a by-product of the sugar refining process, fermented into alcohol. The drink's popularity quickly spread to Colonial America. The first rum distillery in the American colonies was set up in 1664 on Staten Island. At this point, the city of Dover, which Tall Ship now calls home, was already 40 years old (Fun Fact: Dover is one of the oldest cities in the United States!).
This traditional method is still used today at Tall Ship Distilling where molasses, brown sugar, and water are fermented in a homebuilt 250 gallon still and used to create their flagship product, White Island Rum. White Island Rum was just the beginning though, in Tall Ship's 6 years of business they have grown to distill five other unique products including a limited-edition coconut rum, their best-selling Appledore rum, and even a vodka!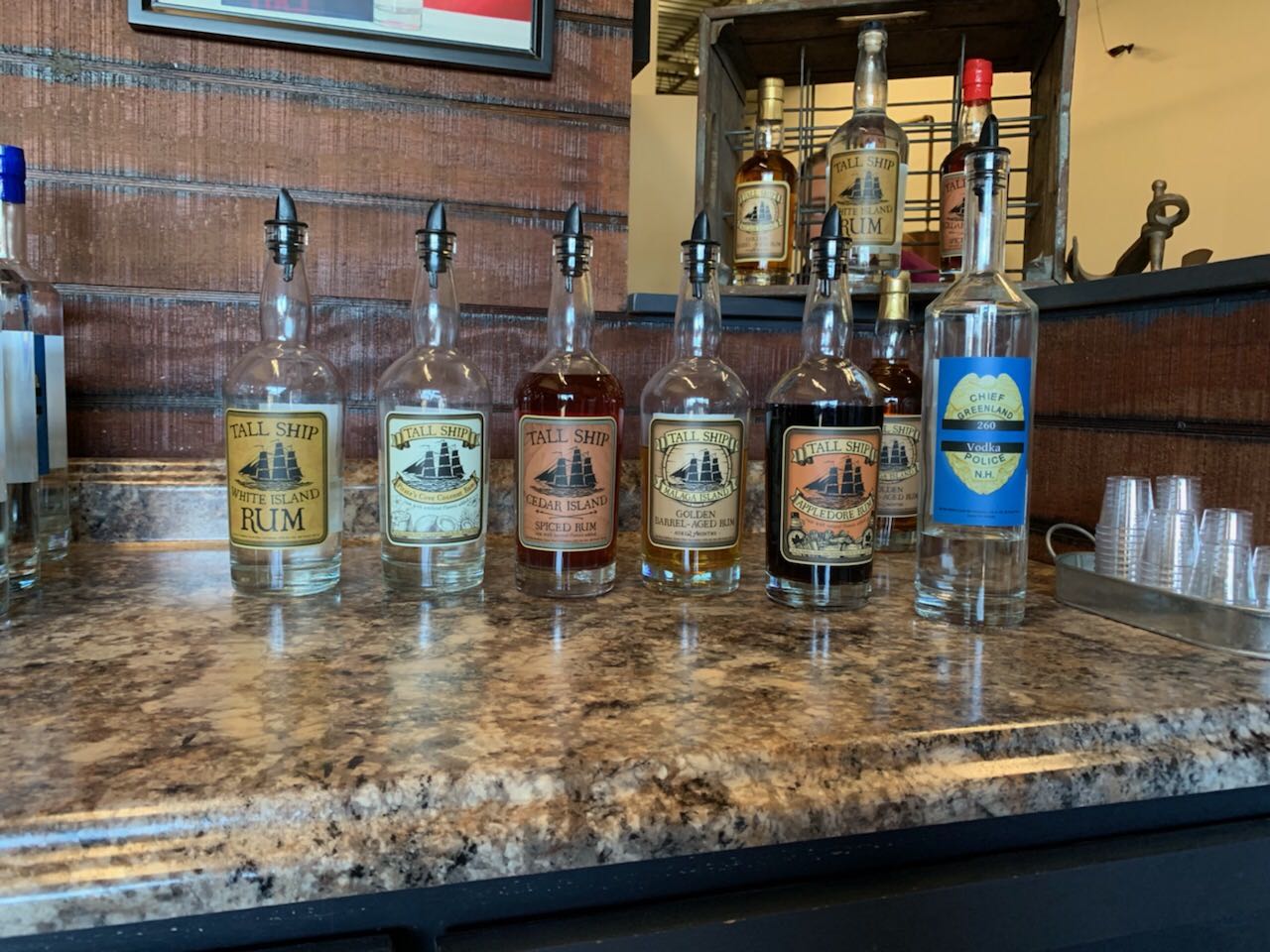 At Tall Ship Distilling, head distiller, Matt Witham, keeps the process simple and smart. They purchase their molasses from a family-run food distributor, and they source their apples for their popular Appledore rum locally from New England. As a small, craft distillery, Tall Ship focuses on quality over quantity, creating spirits which have a loyal fanbase from Olso, Norway to Portland, Oregon, and, of course, throughout all of New England.
All of their spirits are wonderful to mix, Tall Ship even has an extensive list of signature cocktails, but each of their spirits is also good enough to stand on their own. While rum is their specialty (they have white, gold, and spiced varieties) Tall Ship has also branched out to create a unique, molasses based vodka!
While their first six years in business have been busy, Tall Ship is still eager to add new products to their already diverse inventory. In 2019, they are planning on creating "something blackberry flavored" and hopefully a gin, in addition to experimenting with other flavors of rum. Following the success of their current product line, it is fair to assume that whatever they decide to make next will also be exceptionally good!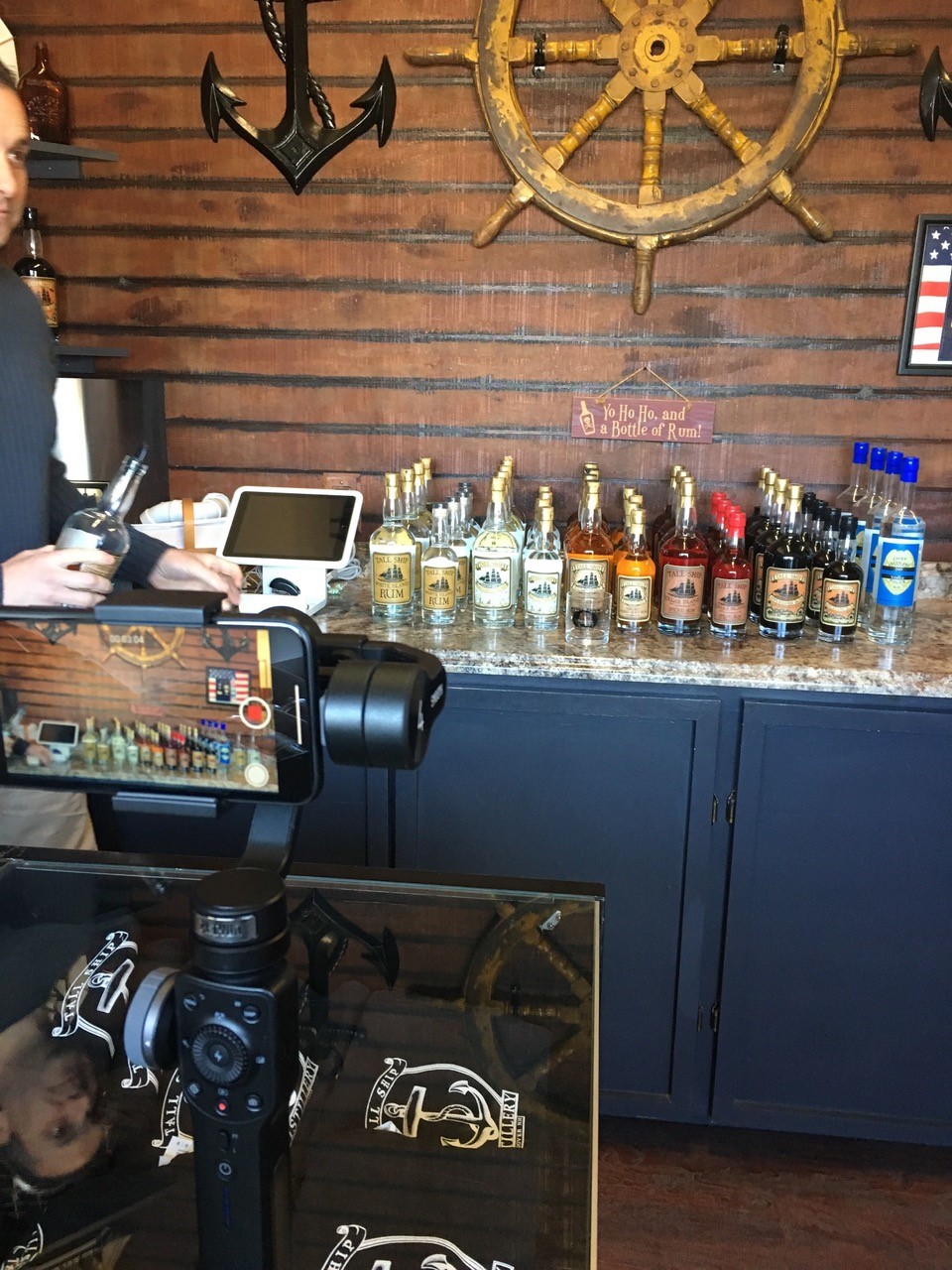 The NH Liquor & Wine Outlets proudly sells Tall Ship Appledore Rum, Tall Ship Coconut Rum, Tall Ship White Island Rum, and Tall Ship Cedar Island Spiced Rum. If you're interested in visiting Tall Ship Distillery and giving their products a try, they offer free tours and tastings Monday through Friday from 10am to 5pm and Saturdays from Noon to 5pm.