This is our fourth year running our Madness competition over on Facebook so we wanted to share some information about the upcoming competition with you!
The premise is simple, we give you two options for 14 days over a three week period and you leave a comment with which wine or spirit you prefer.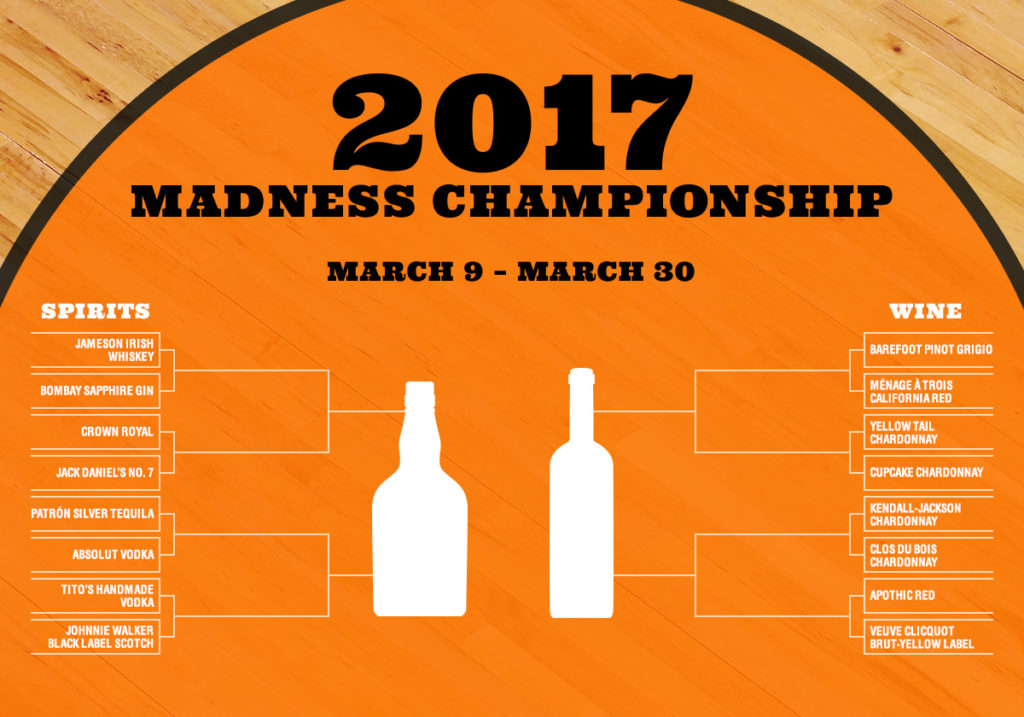 Here are the face-offs we have planned for the first round of 2017:
Barefoot Pinot Grigio vs. Menage A Trois
Jameson vs. Bombay Sapphire
Veuve Cliquot vs. Apothic Red
Crown Royal vs. Jack Daniel's
Yellow Tail Chardonnay vs. Cupcake Chardonnay
Patron vs. Absolut
Kendall Jackson vs. Clos du Bois Chardonnay
Tito's vs. Johnnie Walker Black
Round 2, the semi finals and the finals will be up to you!
In the end it all comes down to two, one wine and one spirit. In 2016 the winner was Jameson, in 2015 it was Barefoot Wine, and in 2014 it was Apothic Red. Will 2017 add a spirit to the winners list to balance out the historic data or will wine lovers rally? You be the judge all month long on our Facebook page!
Get your bracket ready by downloading the graphic right from this blog post and see if you can guess which wine or spirit will win.