The New Hampshire Liquor Commission (NHLC) is the best liquor and wine control state in the country, according to StateWays Magazine, the only nationwide magazine devoted to issues and subjects impacting the control state system. StateWays Magazine honored NHLC's "Granite State Greatness" as the best overall control state in its 2017 StateWays Best Practices Awards. In recognizing NHLC, StateWays cited NHLC's record sales, warehouse innovation, commitment to offering unique and exclusive products, and its ambitious effort to renovate and relocate its 80 New Hampshire Liquor & Wine Outlets. New Hampshire is one of 16 states in the nation that control the sale and distribution of beverage alcohol.
"NHLC is extremely pleased to be selected as the best control state in the country by Stateways Magazine," said NHLC Chairman Joseph Mollica. "In New Hampshire, we pride ourselves on being one of the most profitable and progressive control states in the country and we are extremely proud of our many accomplishments. Our innovation, our ambition, and our persistence in providing our 11 million annual customers the best shopping experience has generated both record sales and record revenues in support of the New Hampshire General Fund. We are grateful to Stateways for recognizing our achievements and our commitment to excellence. This recognition would not be possible without the dedication of our 1,400 full- and part-time employees."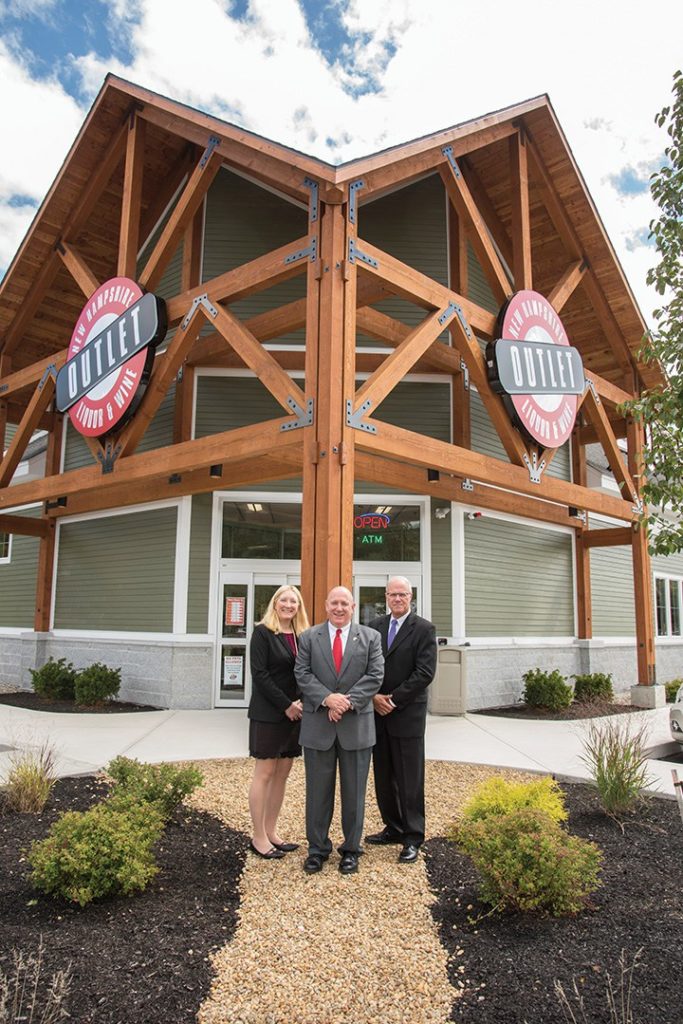 StateWays highlighted NHLC's record-breaking sales, which reached an all-time high of $698.2 million in Fiscal Year 2017, an increase of 2.92-percent or $19.8 million compared to the previous year, according to unaudited sales figures. During Fiscal Year 2017, NHLC generated $159 million in profits, of which $155.7 million was transferred to the New Hampshire General Fund, which funds a variety of programs, including education, health and social services, transportation and natural resource protection. Additionally, NHLC delivered $3.3 million to New Hampshire's Alcohol Abuse Prevention and Treatment Fund, which utilizes a percentage of NHLC profits to fund addiction treatment and prevention programs.
"The New Hampshire Liquor Commission has long been a leader in retail, distribution, technology, education and enforcement," said StateWays Editor Jeremy Nedelka. "Its innovative programs and focus on responsible consumption made it an easy choice as this year's Overall Winner in the Control State Best Practices Awards."
Along with sales success, StateWays noted NHLC's innovative partnership with DHL Supply Chain on a state-of-the-art, 243,000-square-foot warehouse. NHLC's partnership with DHL, the North American leader in contract logistics, has increased productivity, enhanced operations and implemented a number of money-saving processes that saved the state and NHLC business partners more than $7 million in the first 30 months of the contract. Last year, StateWays honored NHLC and DHL with a Best Practices award specifically for its warehouse innovation. The warehouse features smart technology, a deluxe picking system, temperature control features and a bottle-picking area.
StateWays also pointed out the crucial role NHLC's store renovation and relocation program has played in its success. Since 2012, NHLC has renovated or relocated 28 New Hampshire Liquor & Wine Outlets in the following communities: Bedford, Concord, Epping, Gilford, Hooksett, Hampstead, Lebanon, Lincoln, Londonderry, Manchester, Merrimack, Milford, Nashua, New Hampton, North Hampton, Pembroke, Peterborough, Plaistow, Plymouth, Portsmouth, Salem, Seabrook, Warner and West Chesterfield. New and renovated stores include an array of new features and enhancements, including increased visibility and accessibility, expanded retail space, more varieties of wines and spirits, wider aisles, high-efficiency LED fixtures and iPads for perusing inventory and food and wine pairings.
"I would like to congratulate and commend NHLC for making New Hampshire the best control state in the country. This is a tremendous honor and the entire state of New Hampshire should be proud," said Governor Chris Sununu. "Our 80 New Hampshire Liquor & Wine Outlets are a shining example of the very best of the control state model. New Hampshire Liquor & Wine Outlets are destinations for both New Hampshire residents and the traveling public, with sales generating critical revenue to support essential state programs."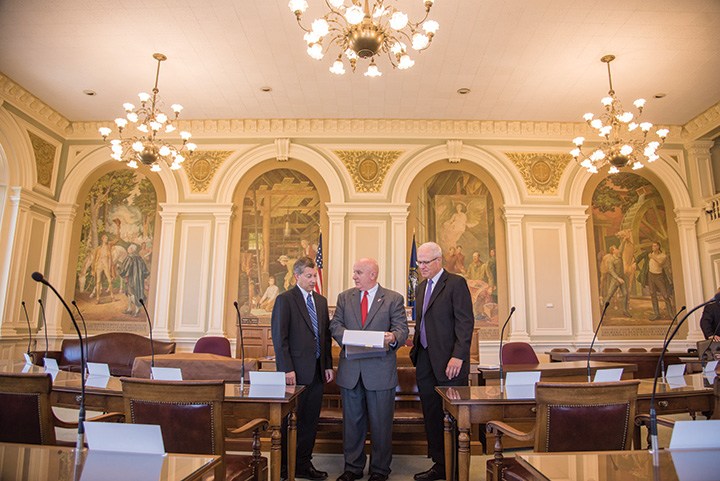 In selecting NHLC as the best overall control state, StateWays also highlighted the following programs:
Advertising Pilot Program – NHLC's advertising pilot program at its New Hampshire Liquor & Wine Outlets at the Hooksett Welcome Centers on Interstate 93 features dynamic and dimensional display ads—as large as 10×40 feet—throughout the 20,000-square-foot stores. More than a dozen brands have utilized the program, gaining exposure to the more than 1 million customer transactions taking place between the two stores each year.
Barrel Buy Program – NHLC has dramatically expanded its barrel buy program, in which NHLC hand-selects single barrel products to offer customers unique and exclusive selections. This past spring, NHLC made the largest individual purchase of single barrel whiskey in state history and set many distillery records when it hand-selected 62 combined barrels from the Jack Daniel, Woodford Reserve, Buffalo Trace, Wild Turkey and Jim Beam distilleries. These selections, each with unique flavor profiles and characteristics, are available exclusively in New Hampshire. NHLC has also expanded its premium aged tequila offerings through a similar program. 
Wine Power Buy Program – In its Wine Power Buy program, NHLC negotiates directly with suppliers in order to offer the finest wines at all price points at discounts of as much as 50-percent. Wine brokers often come to New Hampshire first for these offers, based on the success of the program.
Statewide Poster Contest – As part of Alcohol Awareness Month in April, NHLC's Division of Enforcement and Licensing hosts a statewide poster contest open to all students in New Hampshire. The contest empowers students to develop creative poster designs pertaining to alcohol awareness and safety. This year, NHLC received 386 poster submissions from 11 schools throughout the state. To add excitement and to spread awareness for alcohol safety, the "InvestiGATOR" mascot, an alligator dressed as a detective, visits schools with winners or runners-up to notify students of their selection.
This is the third year in a row NHLC has been awarded a Best Practices award from StateWays Magazine. In addition to honoring NHLC for warehouse innovation last year, StateWays Magazine honored NHLC for its web ordering application in 2015. The first-of-its-kind mobile app makes it easier for consumers to order products during NHLC events and for NHLC staff to process those orders at events.
The StateWays Best Practices Awards launched in 2015 to recognize control state agencies that are leading the industry in innovation, education and enforcement. Any beverage control agency from the U.S. and Canada is eligible to enter the awards. In addition, one standout is selected as the overall winner, serving as a model for other agencies to follow, according to StateWays Magazine.