For vodka lovers…
Apple Cider Martini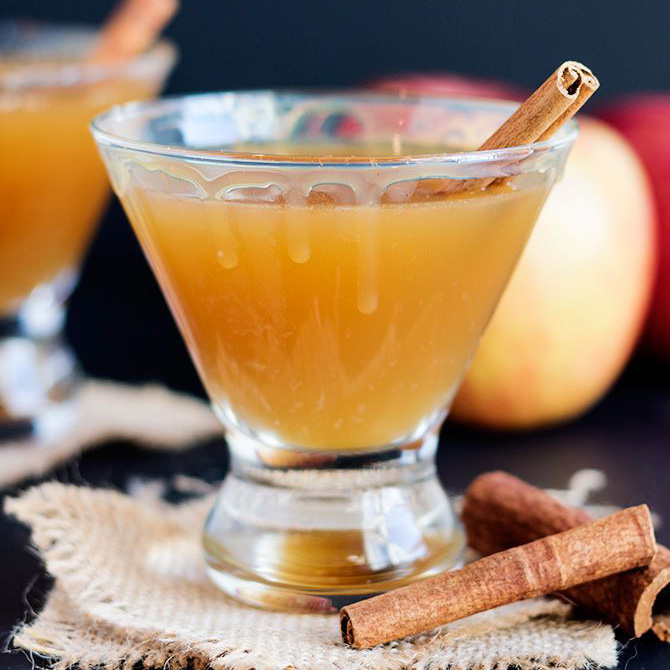 Ingredients
4 ounces vodka
6 ounces apple cider
1 ounce applejack
caramel sauce for rim
Instructions
Pour some caramel sauce on a shallow plate and dip the rim of your martini glass, turning to make sure the entire rim is covered.
Add vodka, apple cider, and applejack to the drink shaker and shake until combined, 5-10 seconds.
Pour mixture into martini glasses and garnish with a dusting of cinnamon and cinnamon sticks, if desired.
For tequila lovers…
Apple Cider Margarita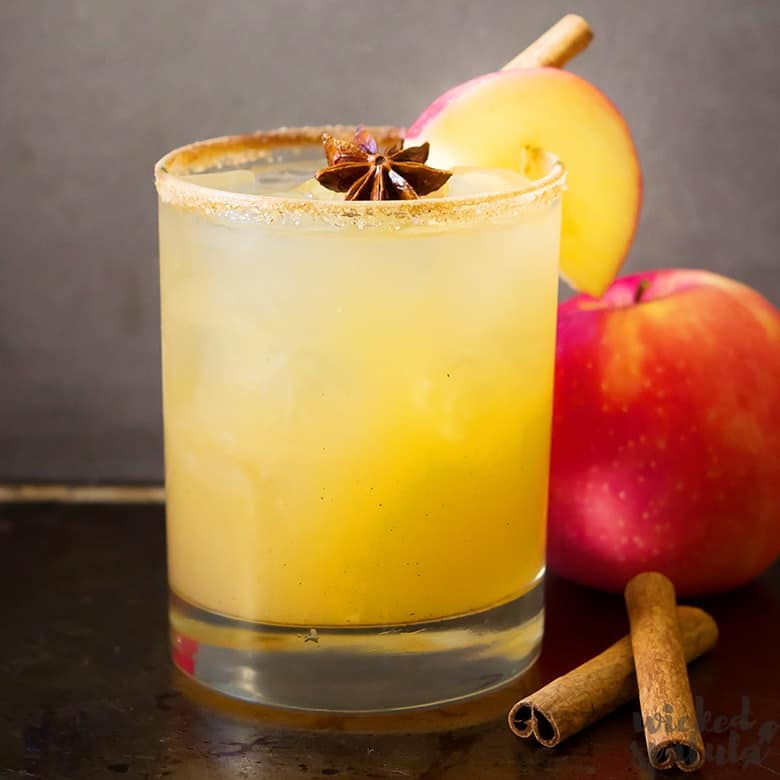 Ingredients
1½ ounces tequila
2 ounces apple cider
¾ ounce Triple Sec or Cointreau
¾ ounce fresh lime juice
Cinnamon and sugar, for the rim
Ice, for serving
Star anise and cinnamon stick, for garnish (optional)
Instructions
Cut a notch in a lime wedge, then run the lime around the rim of a glass. Dip the edge of the rim into a plate of cinnamon and sugar.
Place all ingredients in a cocktail shaker and fill it with ice. Shake until cold. Strain the margarita into the glass with the sugar rim. Fill the glass with ice and serve.
For gin lovers…
Pomegranate Gin and Tonic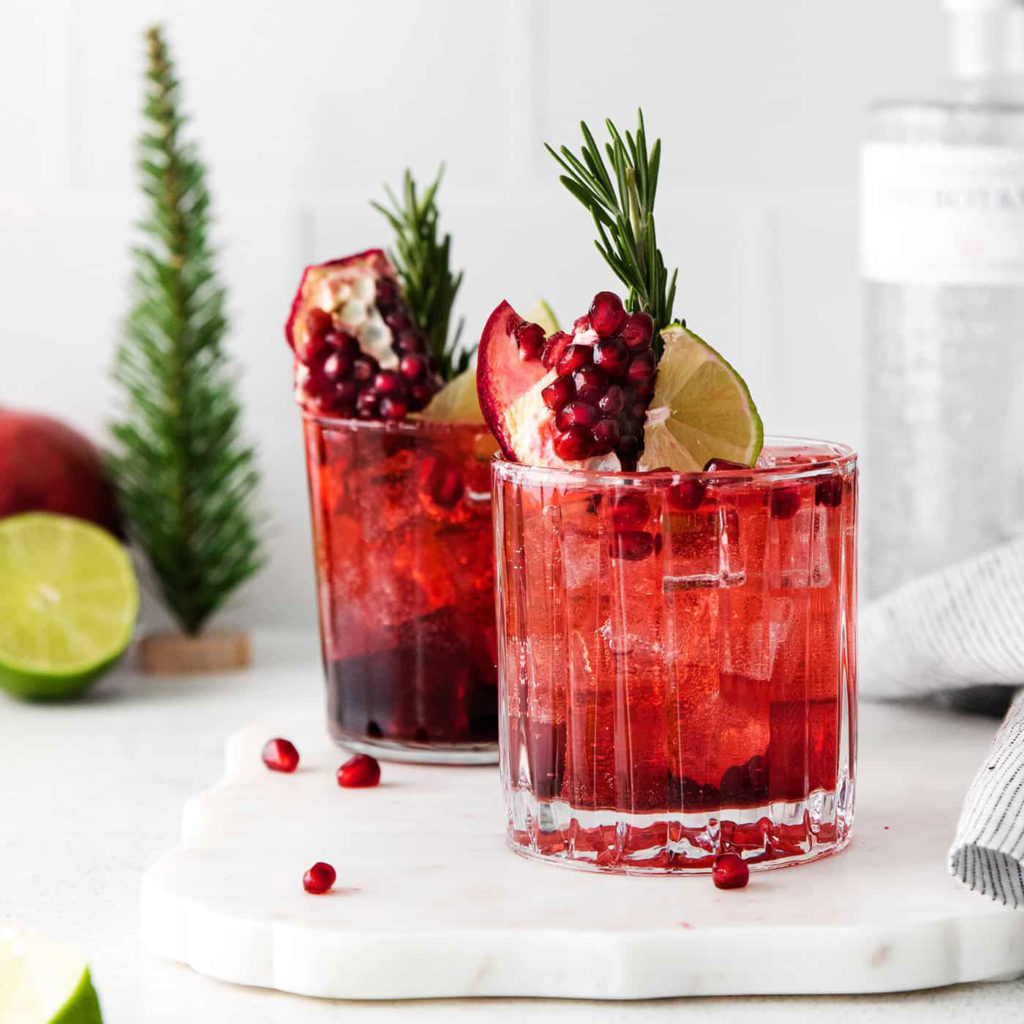 Ingredients
2 ounces of pomegranate juice
2 ounces gin
1½ ounces freshly squeezed lime juice
1 ounce simple syrup
4 ounces tonic water
crushed ice
pomegranate seeds
rosemary sprig
lime wedges
Instructions
Add crushed ice and some pomegranate seeds to a glass.
Pour pomegranate juice, gin, lime juice, and simple syrup over the ice, followed by the tonic water.
Give a little stir to combine.
Serve immediately, garnished with a few more pomegranate seeds, a rosemary sprig, and a lime wedge or two.
For whiskey lovers…
Cinnamon Maple Whiskey Sour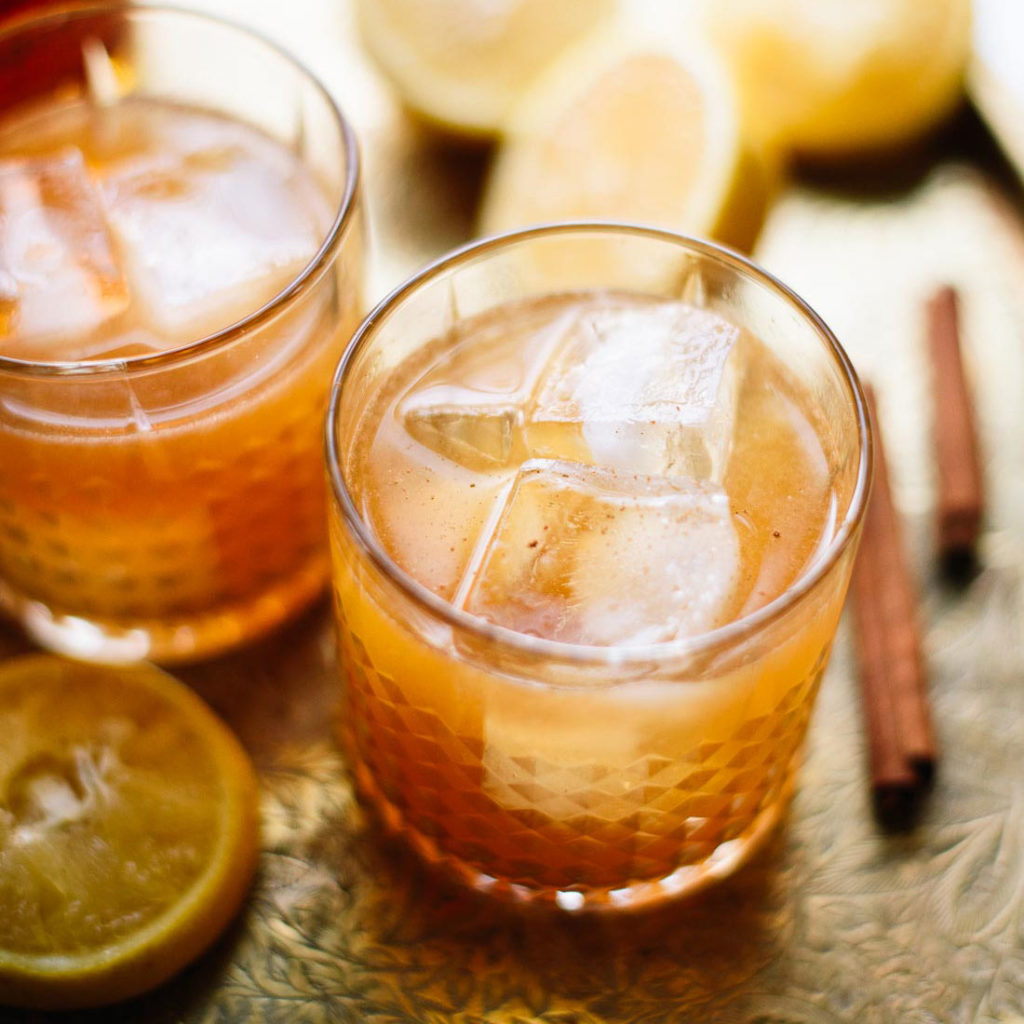 Ingredients
1½ ounces bourbon
1 ounce fresh lemon juice
3 teaspoons maple syrup
Ice
Pinch of ground cinnamon, optional
Instructions
Fill a cocktail shaker or mason jar about two-thirds full with ice.
Pour in the bourbon, lemon juice, maple syrup, and a pinch of ground cinnamon. Securely fasten the lid and shake well.
Pour fresh ice into your cocktail glass and strain the cold whiskey sour mixture into the glass. Enjoy!
For more recipes check out The Tasting Room!
To shop for this recipe, visit NH Liquor & Wine Outlet.