In honor of our Italian Wine and Spirits sale we had the pleasure of speaking with Phil Mastroianni of Fabrizia Spirits! Fabrizia Spirits was founded on 2008 by brothers Nick and Phil Mastroianni as a hobby that turned into much more; if you're interested to learn more about their products read on.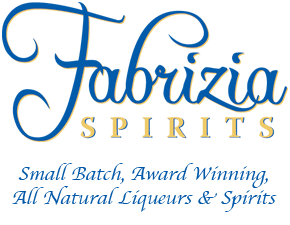 Hi Phil! Thanks so much for taking the time to speak with us. Can you tell our blog readers a little bit about the history of Fabrizia Spirits?
The best way to describe our start is that we were a hobby limoncello company turned pro! We're Italian American and grew up around the Italian American culture, including homemade wine made by my grandparents and uncles so my brother and I started making limoncello as a hobby. And the limoncello I was making was so much better than everything else I was finding, I wouldn't even drink limoncello in America, it got to that point. Limoncello in Italy is always fresh, it's very obvious that the large imported Italian limoncello brand counts on an uneducated consumer who buys by the way it looked, never mind the way it tasted. And so I said, we can do this, make the limoncello the old fashioned way here in New Hampshire.
What is your favorite way to enjoy your products?
My favorite way to enjoy the limoncello is the traditional way. Ice cold from the freezer, in one of those tall shot glasses, especially if the glass has been frozen.
Does Fabrizia have anything new in the works?
Our two newest items, we have a creamy version of the limoncello, its called Fabrizia Crema di Limoncello, it is a light creamy version….not over the top….really we made this one for us, and we hope the customers are going to like it too. We think they will. What's out there now are very creamy limoncellos, and we think it's just too much. A limoncello customer, they like lemon, that's why they're drinking limoncello, so we didn't want to drown it in the cream. We came up with a mix that is fruit-forward, more flavor of limoncello and lighter on the cream. But the cream nevertheless adds a silkier feel to the finish. Because we went lighter on the cream, you can have a few of them and not feel weighed down.
Our other newest item, that we've had out for a little while, is Fabrizia's Italian Margarita. This came out of a problem – we were throwing away just over 100 thousand lemons in the productions of limoncello. It started to look like a moral issue. We got this great lemon juice, and then the fresh fruit went into the dumpster and it just seemed wrong. We decided we had an opportunity there. We make fresh lemonade from every ounce we can gather, we add it back in our limoncello, add some tequila we sourced from Mexico (those are our only three ingredients. No artificial coloring or flavoring) and what we end up with is a refreshing ready-to-drink cocktail that is available at the New Hampshire Liquor and Wine Outlets. It's a more mainstream way to enjoy limoncello, which is a great cocktail mixer.
Tell us a little bit about your lemons.
The coolest thing about this product is the lemons! Our Italian Margarita is made with 100% Sicilian lemonade. I realized we were buying so many lemons, that we should be importing Italian lemons. My brother Nick and I visited four lemon-producing regions in southern Italy. We ended up choosing Sicilian and we bought a full container, just over 100 thousand lemons. These lemons are really rare in America, so rare that the FDA actually ended up flagging them, they hadn't seen Italian lemons in a while.
The grower we bought them from is the largest producer in Sicily and they had never shipped to America before. We gathered enough lemon juice to make more than enough Italian Margaritas for 2017. It's an extra-premium product because you can't find another being made here with real Sicilian lemonade.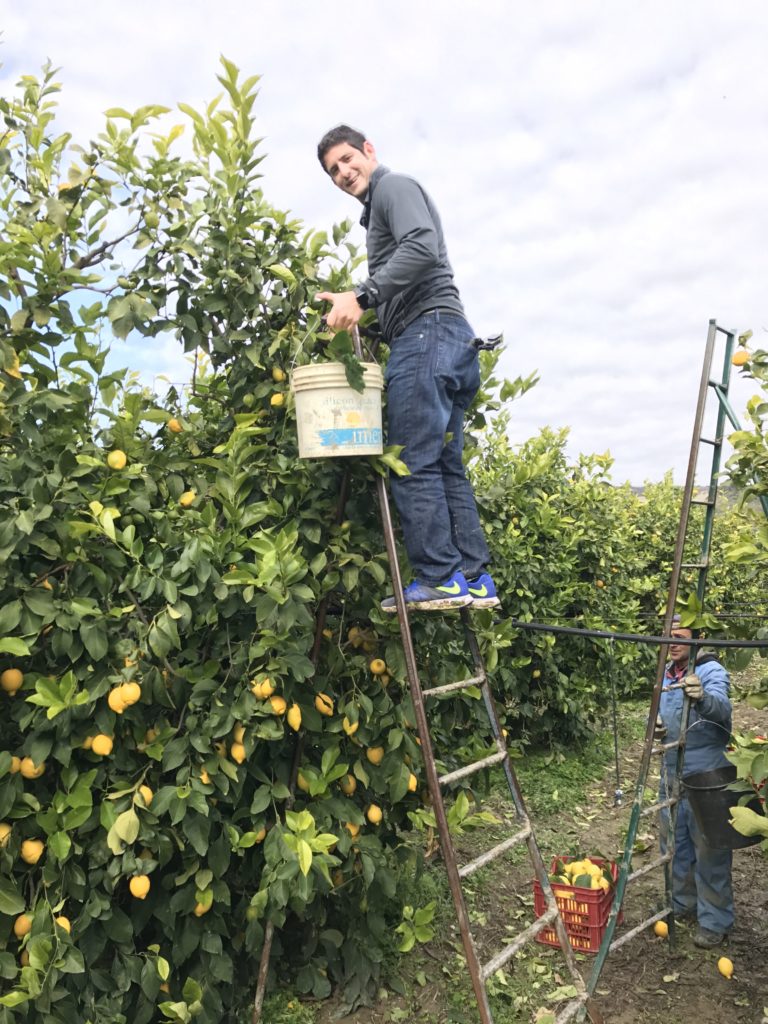 Thanks so much to Phil for taking the time to speak with us!
Now through May 29th you can take advantage of special pricing on all Fabrizia products and all other Italian wines and Spirits in ours store! Take 15% off purchase of 12 or more bottles of Italian Wine & Spirits mixed or matched in the 750mL & 375mL sizes only.