Throughout November and December, we'll be hosting six complimentary bottle engravings of Johnnie Walker Blue Label blended Scotch whisky, just in time for all your holiday needs!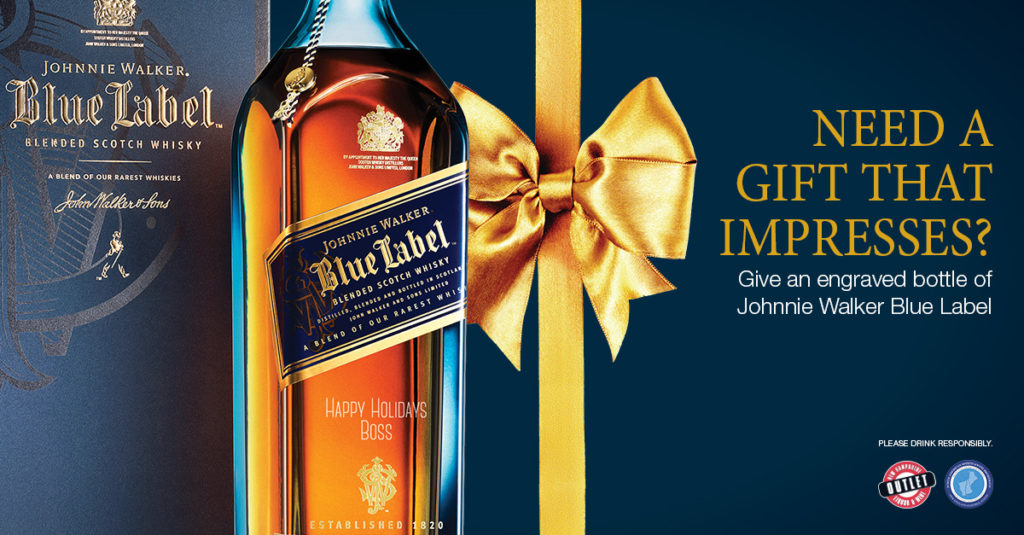 Blended Scotch is the result of blending approximately 65% grain whisky with 35% single malts, sometimes from dozens of different distilleries! Each brand of blended whisky has its own particular flavor profile and Johnnie Walker Blue Label sets a high standard in Scotch, with layers of flavor from rare casks. Its flavors are influenced by the smoke of West Scotland and the rich, sweet whiskies of East Scotland.
Perfect for the Scotch drinker in your life (or even as an extra classy Yankee swap gift), engrave a bottle with your personal message at the New Hampshire Liquor & Wine Outlets this holiday season! These in-store engraving events are unique experiences that are only offered twice per year. Take advantage of these engraving dates and put a smile on the recipient's face.
Friday, November 25: 12-4pm: Nashua (DW Highway)
Saturday, November 26: 12-4pm: Salem (Rockingham Mall)
Saturday, December 3: 12-4pm: Bedford (9 Leavy Dr.)
Saturday, December 10: 12-4pm: Nashua (DW Highway)
Saturday, December 17: 12-4pm: Nashua (Coliseum Ave)
Saturday, December 24: 12-4pm: Salem (Rockingham Mall)