Are you ready for this summer? You won't be until you have a list of new summer cocktails to try this year! Luckily for you, we created a list of delicious new drinks to enjoy during these summer months. So, swing by any of our stores to get the supplies you need to start sipping on these sweet cocktails!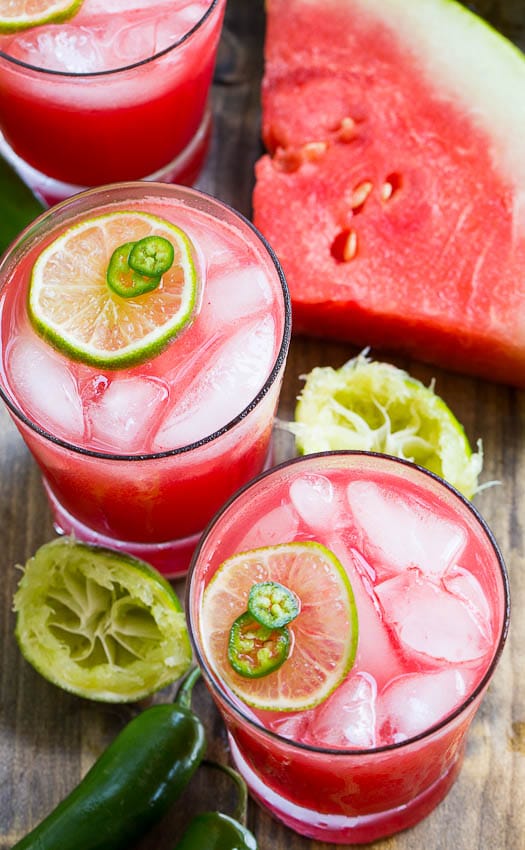 Jalapeno Watermelon Margarita
1 jalapeno, thinly sliced
3/4 cup silver tequila
8-10 cups watermelon chunks
1/2 cup fresh lime juice
1/3 cup Triple Sec
1/4 cup simple syrup
salt, chili powder, and lime juice for salting rims of glasses
Place tequila and about 4 slices of jalapeno in a glass measuring cup and place in the refrigerator for 1 to 4 hours depending on how spicy your jalapenos are and how spicy you want the tequila to be. Take a taste after 1 hour and decide whether it is spicy enough. If so, remove jalapenos.
Place watermelon (you may need to do it in batches) in a blender and blend until liquified.
Pour watermelon through a fine-meshed strainer, pressing on it with the back of a spoon to get all the liquid through. Measure out 3 cups of watermelon juice.
In a large pitcher, combine the 3 cups watermelon juice, tequila, lime juice, Triple Sec, and simple syrup. Place salt with a little chili powder mixed in on a plate. Coat rims of 4 glasses with lime juice and dip in salt mixture. Fill the glasses with ice and pour Margaritas into glasses. Garnish with lime slices and jalapeno slices if desired.
Image and recipe from Spicy Southern Kitchen.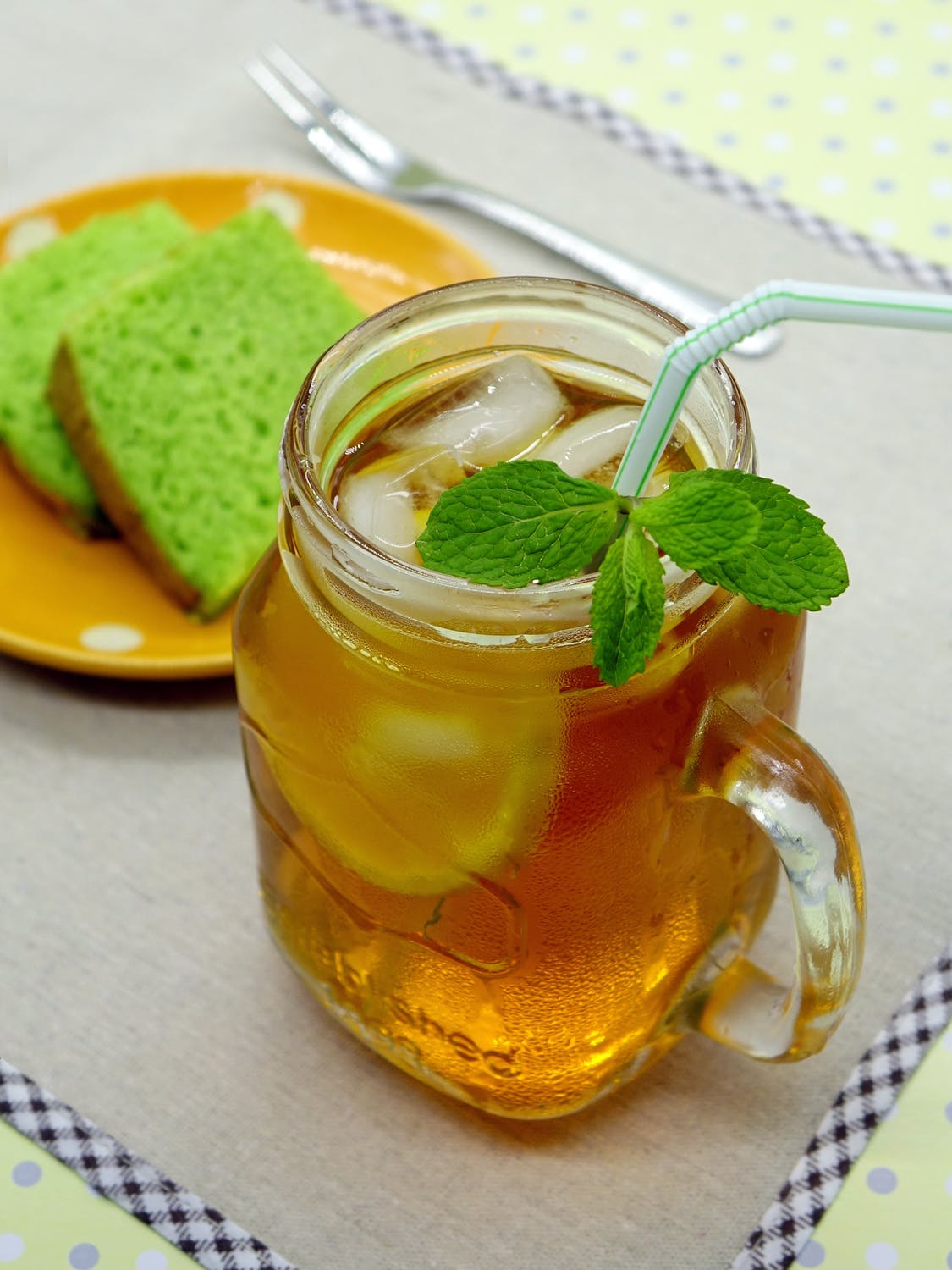 Sweet Tea Sangria
6 c. sweet tea
1 bottle white wine
1 pt. raspberries
sliced peaches
Fresh mint
Fill a pitcher with 6 cups sweet tea and a bottle of white wine. Add raspberries and peaches.
Let it chill overnight. Garnish with fresh mint.
Recipe from Country Living.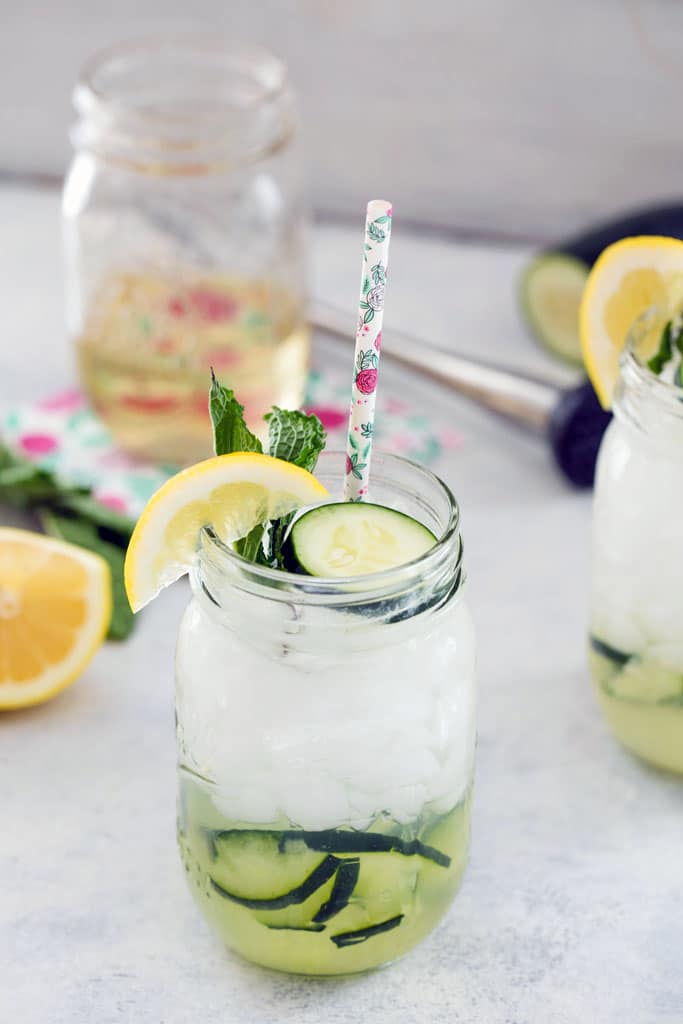 Cucumber Collins
4 slices cucumber (plus extra for garnish)
1 oz. freshly squeezed lemon juice
1 oz. simple syrup
2 oz. gin
Club soda, to top off
Mint, to garnish
In the bottom of a glass, muddle cucumber slices, lemon juice, and simple syrup. If you don't have a muddler, the handle of a wooden spoon will work just fine. Muddle until the cucumbers are a bit crushed and the juices have released. Add gin and fill the glass with ice. Top cocktail off with club soda. Garnish with additional cucumber slice and mint.
Image and recipe from We Are Not Martha.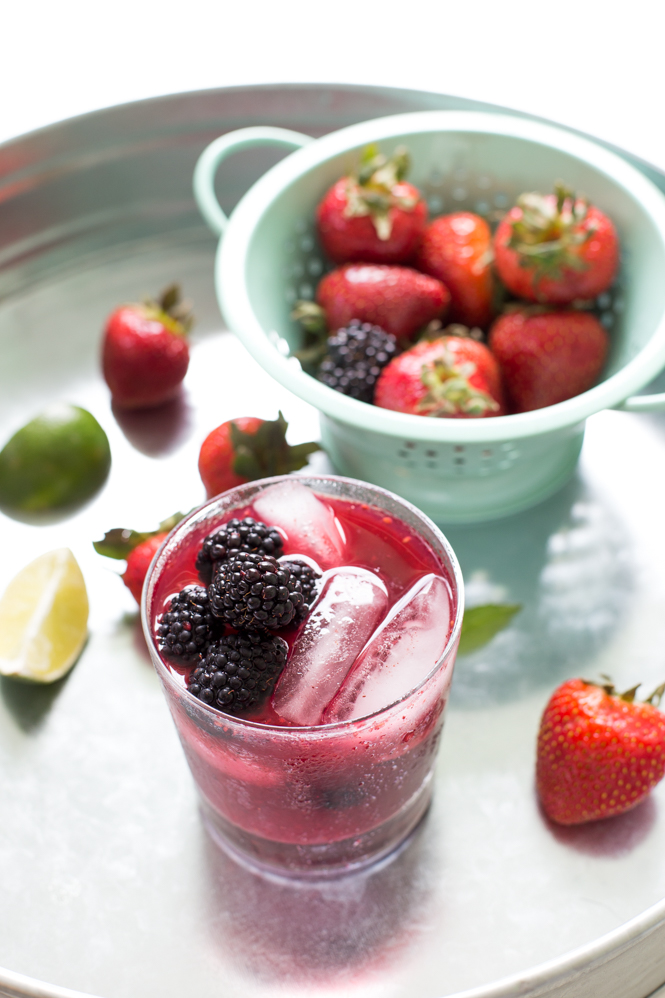 Mixed Berry Mojito
¼ cup fresh mixed berries
10 sprigs mint
1 oz simple syrup
1 oz lime juice
1 oz light rum
ice
sparkling water
Muddle berries, mint and simple syrup in a glass. Stir in lime juice and light rum. Top with ice and sparkling water and serve immediately.
Image and recipe from Chef Savvy.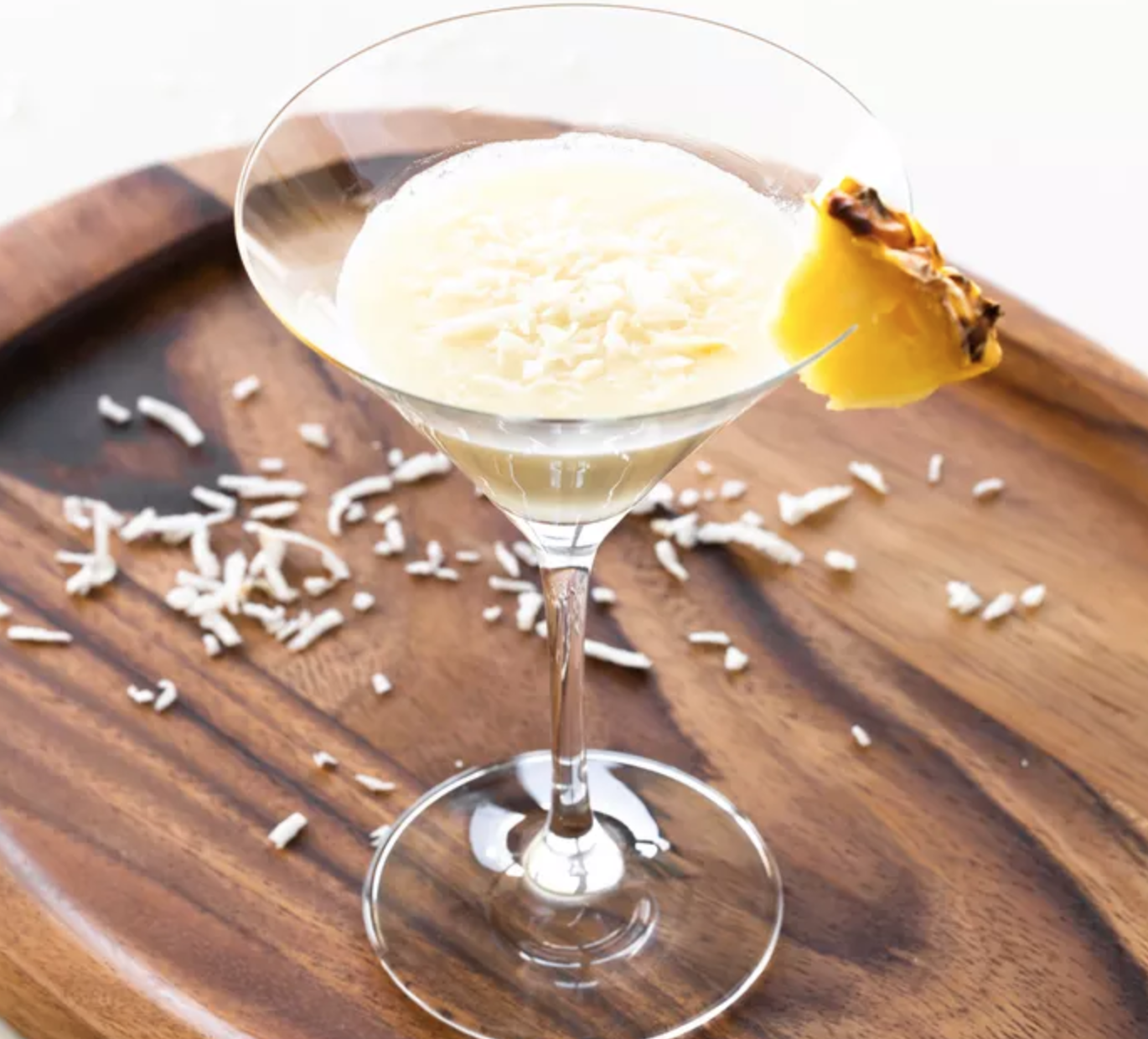 Coconut Martini
1 1/2 ounces vanilla vodka
1 oz coconut rum
1/2 oz cream of coconut
Splash of pineapple juice
Pour all the ingredients into a cocktail shaker filled with ice. Shake well. Strain into a chilled cocktail glass. Garnish with a pineapple wedge and/or coconut flakes.
Image and recipe from The Spruce Eats.