Wine Appreciation With Jenny Hemmer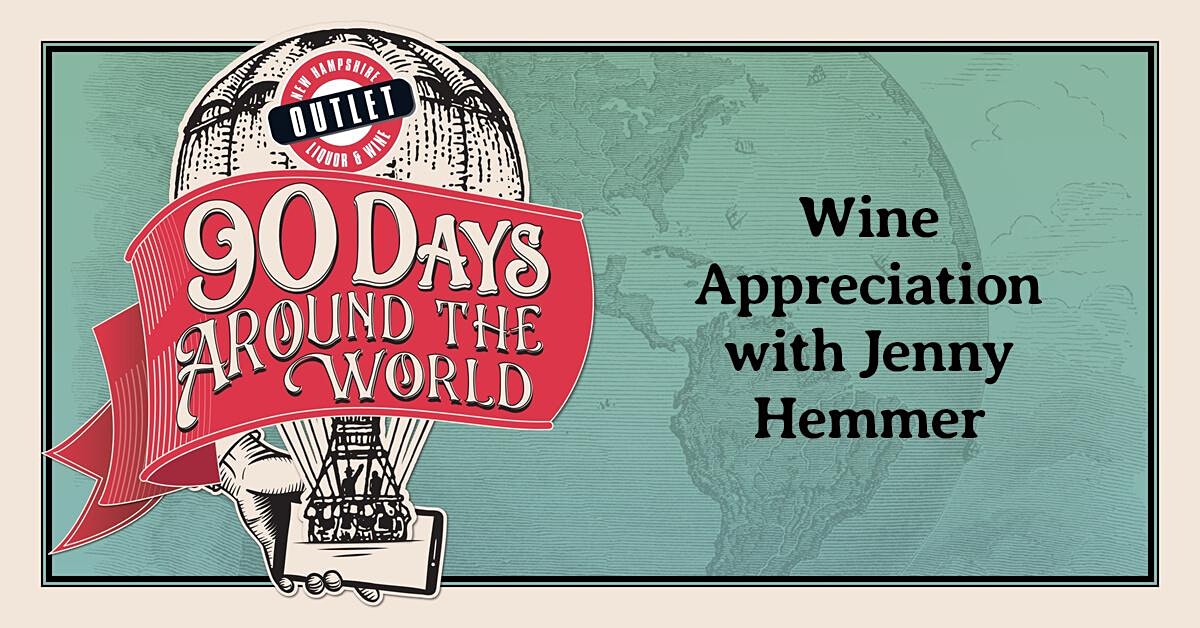 Jenny Hemmer, Certified Sommelier, hosts a virtual and interactive event.
Jenny Hemmer, Certified Sommelier, hosts a virtual and interact
Jenny Hemmer, Certified Sommelier, hosts a virtual and interactive deep dive into Wine Varietals, Regions, and most importantly, how food is affected by wine (and vice versa).
25968 Fleur de Mer Rose
6569 William Hill Napa Chard
40545 Whitehaven Sauvignon Blanc
40337 Da Vinci Chianti
26078 Locations CA Red Blend
Jenny has provided a small shopping list of items she suggests you have on hand for the tasting! If you'd like, please have the following items on hand:
Sugar
Lemon
Salt
Walnuts
Cayenne Pepper
This event is part of our 90 Days Around The World Promotion! Register for free, live, virtual tastings and interactive video sessions led by acclaimed wine & spirit makers and celebrities. Earn Virtual Passport points and play for prizes along the way, all from the comfort of home. Learn more at https://90daysaroundtheworld.com/.