Willett Distillery – Makers of Kentucky Bourbon and Kentucky Rye Whiskey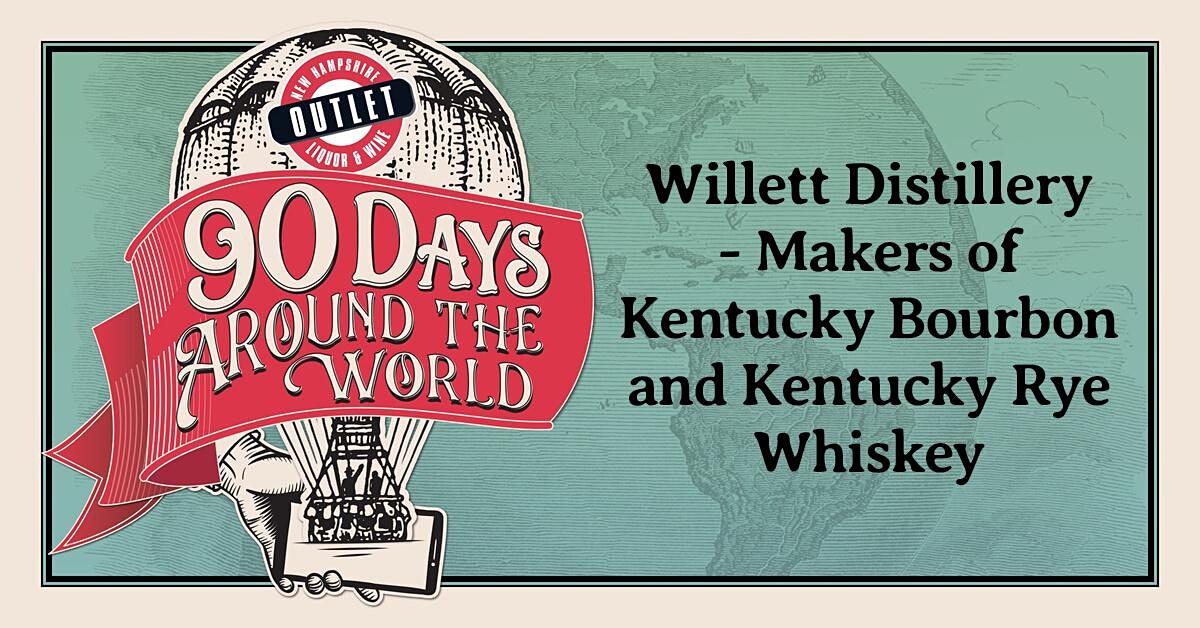 Willett Distillery – Makers of Bourbon and Kentucky Rye Whiskey
Presentation for Kentucky Bourbon Distillers (Willett Distillery) will be presented by Jessica Osborne, National Brand Ambassador and Whiskey Educator, on December 2nd. The presentation will begin with an introduction to the family and our distillery through a short video of the property and family. We will then lead into the production of our family's whiskey and history. Following the presentation there will be an opportunity to ask questions in regard to what was covered. Jessica looks forward to presenting the brand and generational distillery that is leaving a well-remembered legacy since 1936 that will hopefully be respected and grow well into the sixth generation.
Join Jessica as she walks us through 2 products.
2575 – Willett Pot Still Reserve Bourbon
5550 – Willett Family Estate 4Yr Rye Cask Strength
This event is part of our 90 Days Around The World Promotion! Register for free, live, virtual tastings and interactive video sessions led by acclaimed wine & spirit makers and celebrities. Earn Virtual Passport points and play for prizes along the way, all from the comfort of home. Learn more at https://90daysaroundtheworld.com/.
This event will be streamed via Facebook Live.