Virtual Wine Tasting with Hermit Woods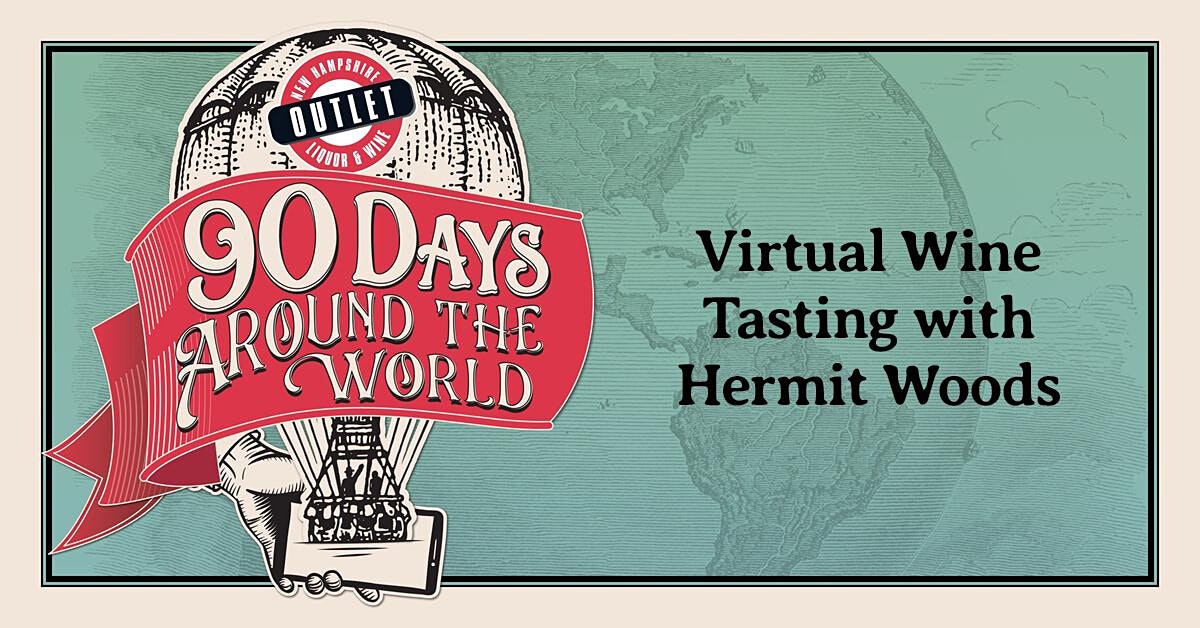 Wine and Cheese Pairing with the three founders of Hermit Woods Winery & Deli
Join us and the three founders of Hermit Woods Winery & Deli and taste award-winning and handcrafted wines made from a unique combination of locally sourced fruit, honey, and flowers, in some cases wild-foraged and our cheeses.
29249 – Winnipesaukee Rosé
22803 – Heirloom Crabapple
32954 – Three Honey Gold
29250- Petite Blue
32955 – Cranberry Cider
24101 – Deep Blue
This event is part of our 90 Days Around The World Promotion! Register for free, live, virtual tastings and interactive video sessions led by acclaimed wine & spirit makers and celebrities. Earn Virtual Passport points and play for prizes along the way, all from the comfort of home. Learn more at https://90daysaroundtheworld.com/.
This event will be streamed via Facebook Live.