V-One Vodka and New England Legend Ty Law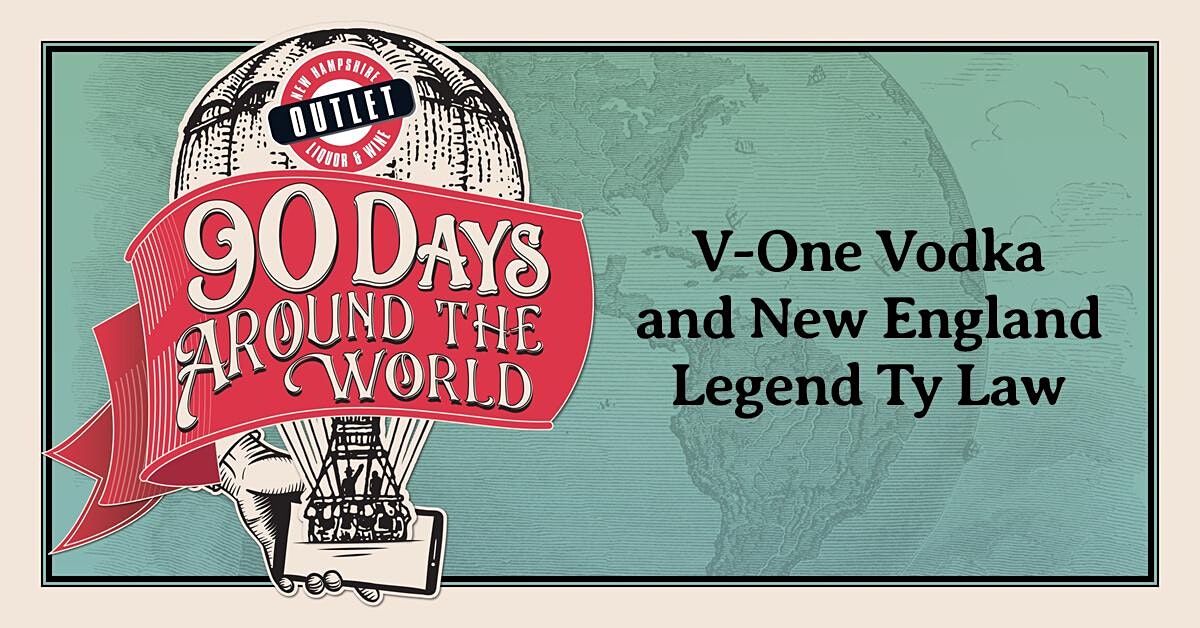 From Polish Vodka to the Pro Football Hall of Fame a discussion with Paul Kozub founder of V-One & Ty Law NFL Hall of Famer.
From Pol
From Polish Vodka to the Pro Football Hall of Fame a discussion with Paul Kozub founder of V-One & Ty Law NFL Hall of Famer.
Paul and Ty will walk us through the history of V-One Vodka and share how Ty became involved with the brand. Want to taste along at home? Pick up a bottle of V-One Vodka at our stores now for $19.99 (pricing valid through 11/29/20).
This event is part of our 90 Days Around The World Promotion! Register for free, live, virtual tastings and interactive video sessions led by acclaimed wine & spirit makers and celebrities. Earn Virtual Passport points and play for prizes along the way, all from the comfort of home. Learn more at https://90daysaroundtheworld.com/.
This event will be streamed via Facebook Live.