The Dalmore Scotch Virtual Tasting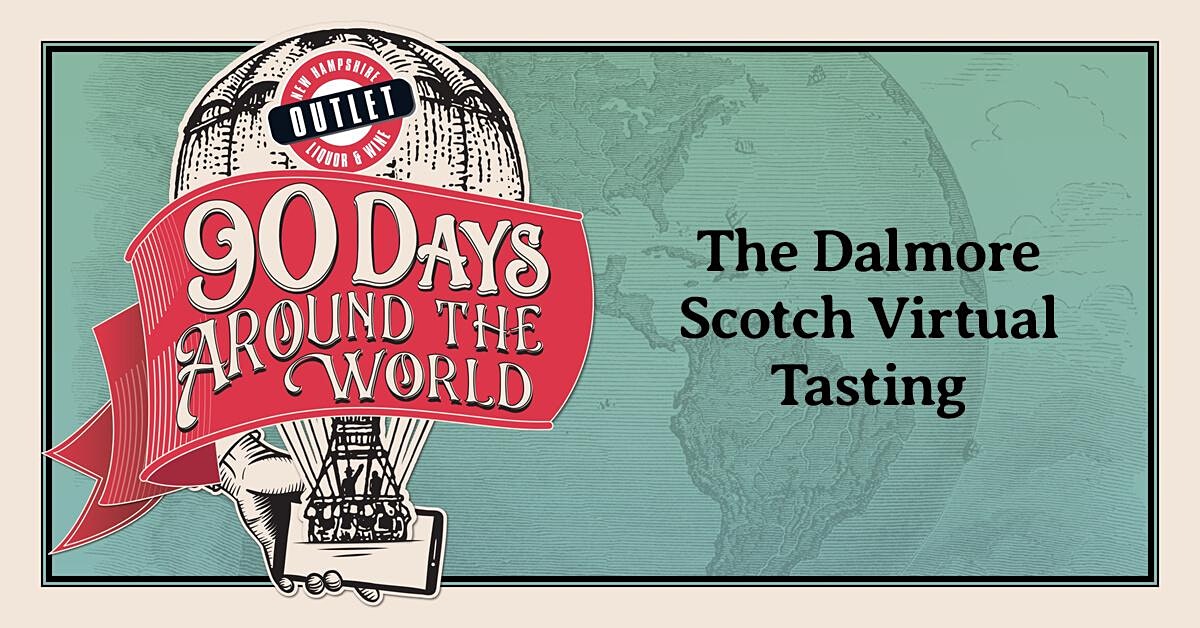 Benjamin Boise, Single Malt Specialist will join us to conduct a virtual tasting event with The Dalmore Scotch.
5 Dalmore Scotches that are made with the highest standards in whisky craftsmanship will be tasted
2534 The Dalmore 12yr
2490 The Dalmore 15yr
2504 The Dalmore 18yr
2709 The Dalmore Portwood
2407 The Dalmore Cigar Malt
All preregistered attendees will receive a mail-in rebate via email. Please check our website for inventory near you by searching the product codes above at https://www.liquorandwineoutlets.com/
This event is part of our 90 Days Around The World Promotion! Register for free, live, virtual tastings and interactive video sessions led by acclaimed wine & spirit makers and celebrities. Earn Virtual Passport points and play for prizes along the way, all from the comfort of home. Learn more at https://90daysaroundtheworld.com/.
This event will be streamed via Facebook Live.