Tasting and Life Story with Joseph Carr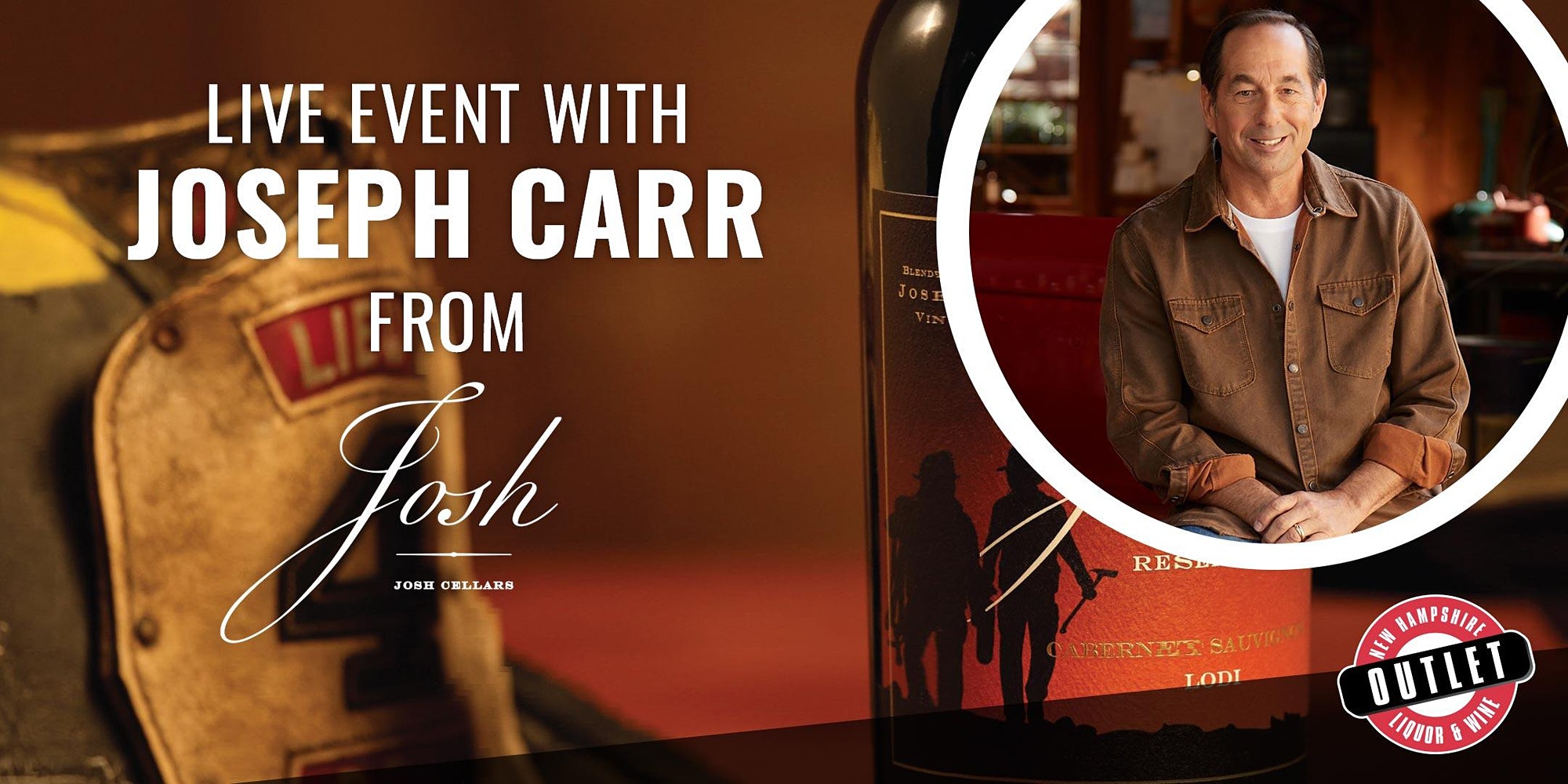 Join us for a live tasting and hear about the life story of Josh Cellars founder, Joseph Carr.
We'll be tasting 3 wines with Joseph.
30707 – Josh Prosecco
21609 – Josh Legacy
33845 – Josh Reserve Lodi Cab National Volunteer Fire Council edition
Want to taste along? Shop all the Josh Cellars varieties at our 69 conveniently located stores! Be sure to pre-register for the event, Zoom attendees will be eligible for event night gift card prizes!
About Joseph: In 2009, New York Times writer Eric Asimov proclaimed Joseph Carr a "producer to watch," ranking his wines alongside the likes of Far Niente, Clos du Val, Heitz, Grgich Hills and Rubicon. Mr. Asimov continued his praise of Joseph Carr wines, calling them "wines of balance and restraint." After 10 years serving as a world-class sommelier followed by ten years as an international industry executive, Joseph Carr set out on his own in 2005 to form his family-owned wine company. It was, as Joseph Carr says, "a chance to follow a dream." Joseph continues to work with many of the associates he has met throughout his long career, all with a shared passion and desire to produce world class wines.
Don't have Zoom? View through Facebook Live at https://www.facebook.com/nhliquorwine/live