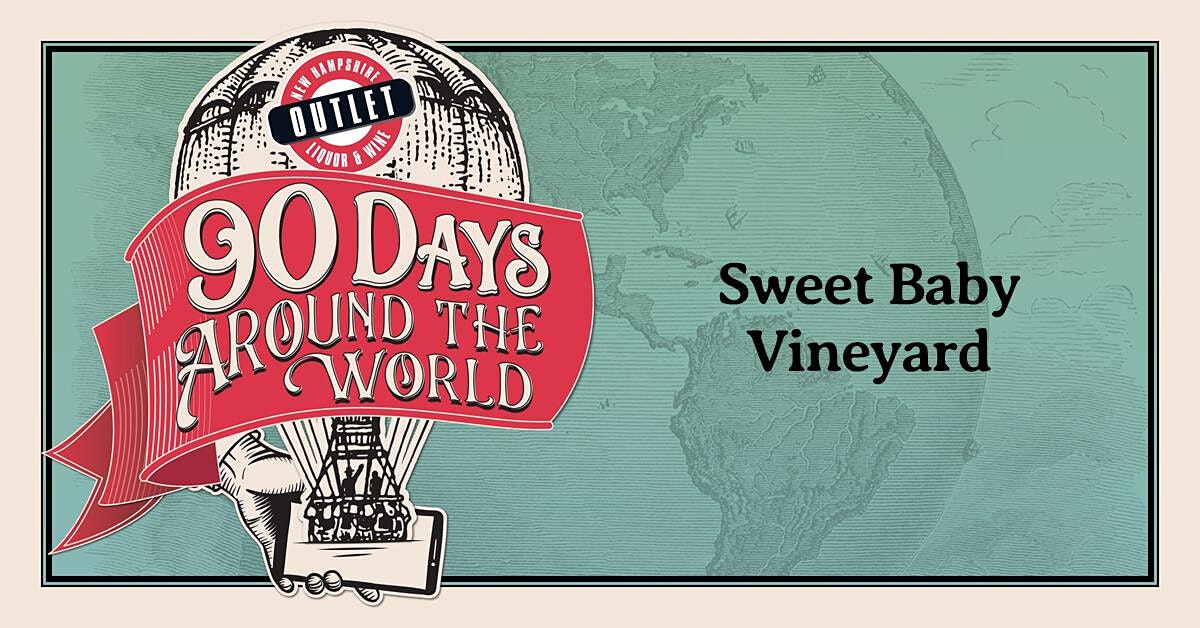 Join us for NH Local Week!
Lewis from Sweet Baby Vineyard will be joining us for a wine tasting as part of NH Local Week!
16669 – Sweet Baby Blueberry
16670 – Sweet Baby White Peach
18812 – Sweet Baby Strawberry
18813 – Sweet Baby Raspberry
30606 – Sweet Baby Callum's Red
30607 – Sweet Baby Niagara
This event is part of our 90 Days Around The World Promotion! Register for free, live, virtual tastings and interactive video sessions led by acclaimed wine & spirit makers and celebrities. Earn Virtual Passport points and play for prizes along the way, all from the comfort of home. Learn more at https://90daysaroundtheworld.com/.
This event will be streamed via Facebook Live.