Santa Margherita Wines with Vittorio Marzotto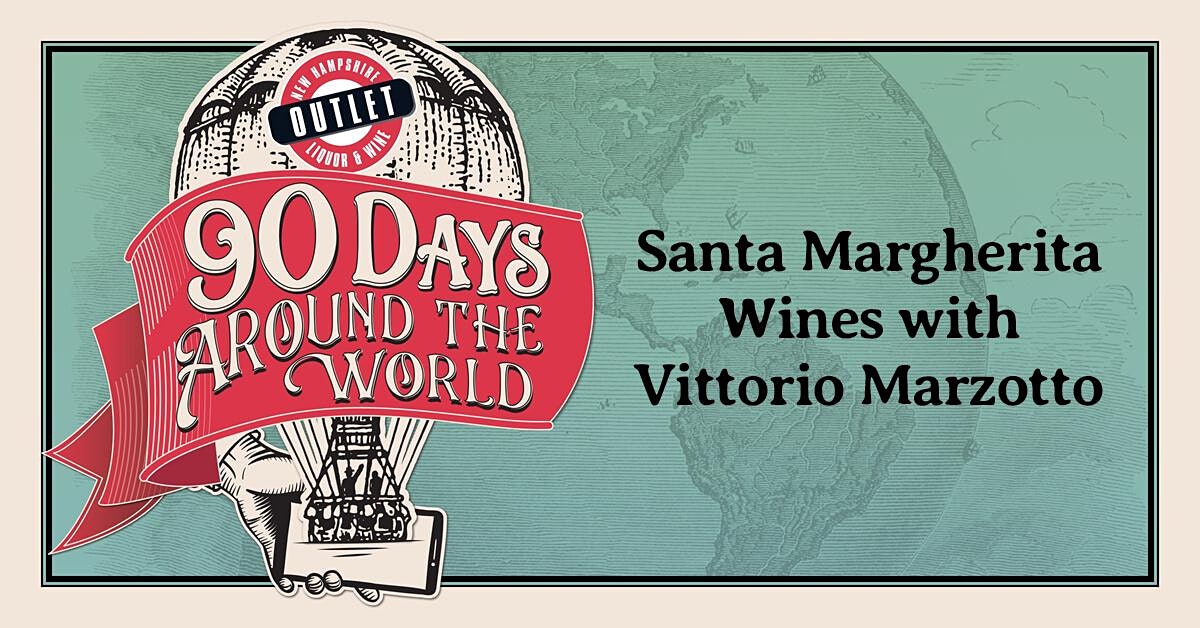 Join Vittorio Marzotto, Senior Director of Fine Wines, for a virtual tasting of 4 Santa Margherita wines!
The four wines we'll be featuring are:
6967 – Santa Margherita Pinot Grigio
40621- Santa Margherita Prosecco
27083 – Santa Margherita Rose Brut
46694 Santa Margherita Chianti Classico
Vittorio Marzotto is among the "40 Under 40 Tastemaker 2020" by "Wine Enthusiast!
This event is part of our 90 Days Around The World Promotion! Register for free, live, virtual tastings and interactive video sessions led by acclaimed wine & spirit makers and celebrities. Earn Virtual Passport points and play for prizes along the way, all from the comfort of home. Learn more at https://90daysaroundtheworld.com/.
This event will be streamed via Facebook Live.