Pizza and Wine with La Crema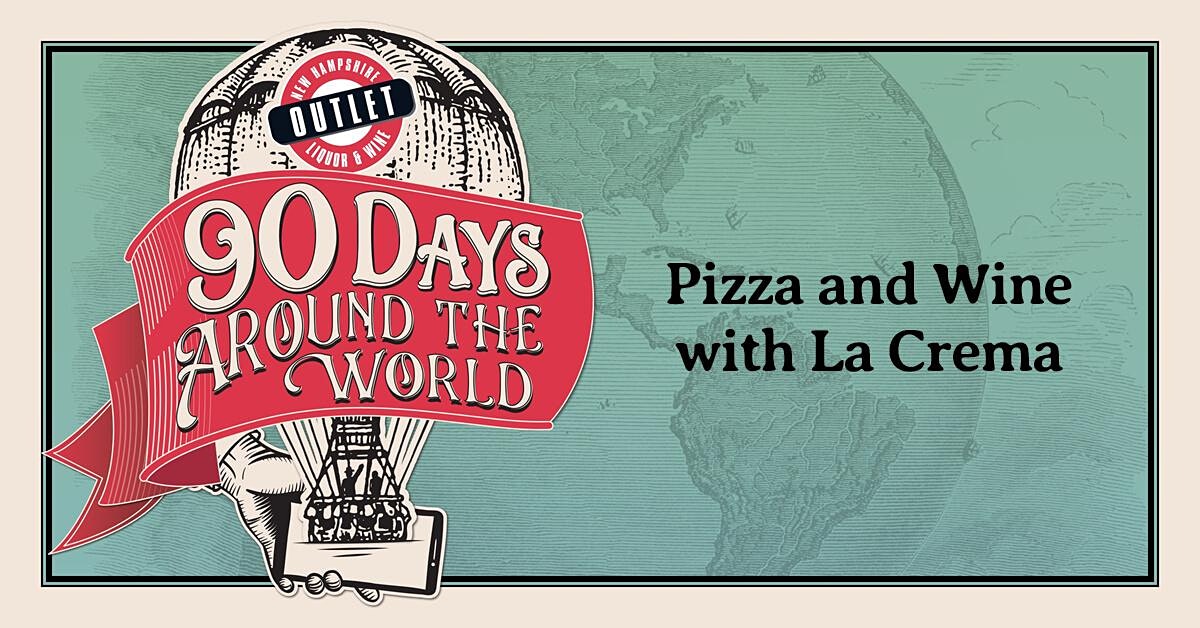 Take a deep dive into La Crema's Sonoma wines.
Join us for a virtual tasting with the winery you love. Take a deep dive into La Crema's Sonoma wines with Craig McAllister and Galactic Brand Ambassador Marita Esteva, as they explore all the pizzabilities of everyone's favorite wine and food pairing.
18953 – La Crema Sonoma County Sauvignon Blanc
24325 – La Crema Sonoma Coast Chardonnay
24327 – La Crema Sonoma Coast Pinot Noir
La Crema is partnering with MT's Local Kitchen & Wine Bar for this event! See below for the ideal pizza pairing for each wine.
You can find the full menu here: https://www.mtslocal.com/menu
🥂 Sonoma County Sauvignon blanc with Tuscan Vegetable: The snap of the broccolini-the acid/sweet interplay of balsamic onions and tomato jam will be a perfect match for the vibrant flavors and fresh acids in the Sauvignon Blanc.
🍕 Sonoma Coast Chardonnay with Caramelized onion, Chicken and Bacon: Chardonnay & chicken is a classic pairing, add bacon and it's irresistible. The sweet & savory notes from caramelized onion & maple soy will pair really well with Sonoma Coast Chardonnay. Sonoma Coast Chardonnay is delicate enough that it won't overpower milder proteins like chicken but robust enough not to be overpowered by intense flavors from the Pizza.
🍷 Sonoma Coast Pinot Noir with Mushroom and Taleggio: The earthy and umami flavors of mushroom and Pinot noir are a perfect pairing. The savory notes of mushroom can really pop the fruit in Pinot noir. La Crema Sonoma Coast Pinot noir is multi layered with fine tannins and balanced but bright acidity that should cut through the richness of the cheese and handle some of the peppery notes from arugula just nicely.
This is part of our 90 Days Around The World Promotion! Register for free, live, virtual tastings and interactive video sessions led by acclaimed wine & spirit makers and celebrities. Earn Virtual Passport points and play for prizes along the way, all from the comfort of home. Learn more at https://90daysaroundtheworld.com/.